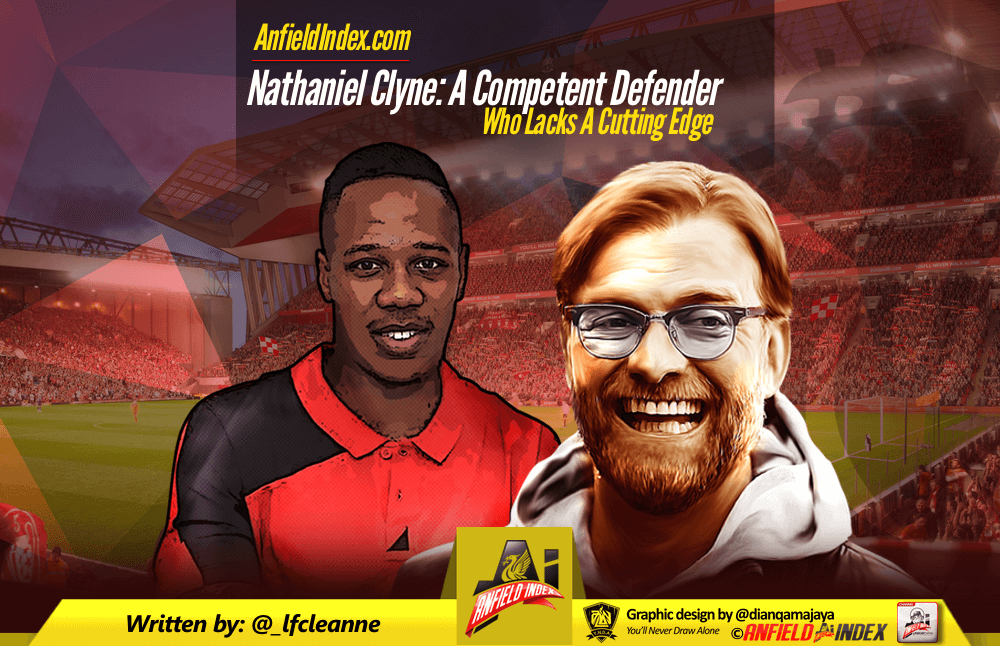 Nathaniel Clyne: A Competent Defender Who Lacks A Cutting Edge
With Liverpool's season riddled with inconsistencies, it's only normal for some of the personnel to come under fire. Nathaniel Clyne is the latest in a long line of players who have had their futures questioned of late, but is it justified?
Joining from Southampton for a fee of £12.5million, the England international has become a regular feature in Jurgen Klopp's side, registering a total of 52 appearances last season. Not only that, the right-back was producing at a consistent level week in, week out. Assured in defensive and discipline, Clyne was seen as the perfect solution to a position that has caused Liverpool issues in recent times.
However, since the turn of the year the defender has come under criticism for his quality in the final third. Despite getting in to some very promising areas down the flank, Clyne's final ball has often been lacking. The 25-year-old has failed to score since the 6-0 thrashing of Aston Villa in February of last year, while only chipping in with three assists in 31 appearances this season.

Comparison
James Milner is another player to get some criticism this season, but how does the left back match up to Clyne's stats going forward?
The makeshift defender has five assists and six goals to his game this season, although he owes that to his penalty taking duties.
With teams now adopting a blueprint when they come to Anfield, the dependency on Clyne and Milner to deliver is increasingly important, with crossing becoming a bigger part of Liverpool's game plan. The ex-Manchester City man has produced an average of 1.4 crosses per match, far superior to Clyne's 0.6 average.
In truth, neither player has covered themselves in glory in the final third and with Klopp depending on his full-backs to bomb forward and provide some width to the attack, it will be of some concern to the German.
An understudy fitting for the part?
While Clyne has seen a regression in his form, understudy Trent Alexander-Arnold has been impressing for the U23's. A sublime performance against Chelsea involved earning the penalty that was suitably converted by Harry Wilson before the youngster capped off his night with a well placed free-kick into the bottom left hand corner.
In the opportunities he's been handed thus far for the first team, Alexander-Arnold has shown the added attacking edge he can provide from deep, with a delightful cross to set up Divock Origi against Leeds just one of a few examples.
The youngster doesn't have the experience of his counterpart and still has much to learn, but he has already shown great progression under Klopp's tutelage and has all the traits to become a top player for the Reds.
At present, the 18-year-old seems to offer more going forward and if he continues his impressive form alongside Clyne's struggles, he could see his opportunities in the first team increase in the near future. Nonetheless, talks of the former Southampton man leaving Anfield in the summer are wide off the mark – a dependable defender, while not spectacular, is the least of Liverpool's worries heading into the transfer window.