 Liverpool and Manchester City: Similarities and Momentum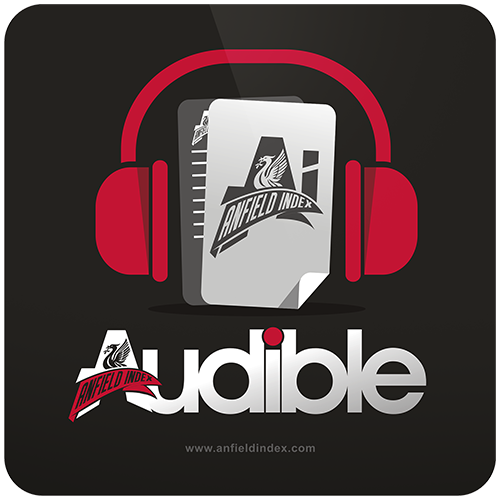 Listen to this article via @AIAudible !
This is the story of two sides.
One is full of quality throughout their starting XI. It's brimming with pace and verve on the occasions when everything works, yet with a soft underbelly and a stuttering approach to the game when things run the other way. They're more than capable of going on a run to fire them up the league, but are somehow riveted with doubts and mental weakness when the going gets tough. Understandable, given that their manager is young and relatively untried in a new league and with a squad which is not yet his own.
The other side is Liverpool Football Club. Or Manchester City. We're going through the same thing.

Yesterday's game at the Etihad illustrated the similarities between the two as they slugged out a highly enjoyable game. The only marked difference being the level of financial resources and status. City were disappointed not to progress in the Champions League, while the Reds are doing all they can just to be there.
There an old adage about how to play teams who are better than you. It states that you drag them down to your level and scrap them toe to toe. Tony Pulis is the master of this as his Anfield record proves and Jurgen could have been forgiven for trying to do the same thing by setting up with an ultra-defensive system and hoping an already tired City side would punch themselves out. But, if anything, Liverpool just kept asking for more from their opponents. Even during the early exchanges with City comfortably the better side, the Reds shook their heads and thumbed their noses. 'You need more than that to get through, lads.' It was wonderful to see.
The bar was raised and raised. City looked to use the gap between Milner and Klavan whenever possible and fizz balls across the box so Liverpool simply sat deeper. Silva, de Bruyne, Sane and Sterling did all they could to play Aguero in but Matip and Klavan stood in front of everything while the full-backs scurried hither and yon.
On the rare occasions when we crossed the half way line our attacks were blunted due to Toure and Fernandinho.
A word here about the latter. While people, quite rightly, sing Ngolo Kante's praises Fernandinho is just as effective. There are those who think he's just dirty but he's the sort of player I love. It's not easy playing that thankless role when the lads standing in front of you take all the plaudits but they couldn't do a thing without him on the pitch. He just allows them to play. A tremendous footballer.
Despite some chest-beating about Lallana's miss and an uncomfortable day for Michael Oliver, a draw was a fair result and there's no shame in dropping points there.
Liverpool will end the season unbeaten against the top four which bodes well for the future. In some ways we have a nice problem, inasmuch as we rarely struggle against them but the bottom half give us hell. If we were capable of beating them but regularly fell to the big boys it would make Klopp's job the more difficult as a gap in class is harder to fix than the odd dickhead performance against the dross. Yesterday proved that Liverpool can square up to the elite clubs and now thoroughly deserve to be in Europe's elite competition.
Sky/Gary Neville gave Sadio Mane the Man of the Match which was odd. He was fine, as he usually is, but how Gini and Emre were not mentioned in despatches is beyond me. If the German were to draw up a list of ideal fixtures for his CV the two games in Manchester this season would top the list, particularly when you look at who he was up against. City's movement would baffle anyone and yet he didn't lose his head once. As for Gini, well, if he plays well then so do Liverpool. Liverpool played well.
Sadly, the game will be remembered for Adam Lallana's miss and there have already been some sulky comments about him online. The poor lad apologised to the team afterwards and the manager, quite rightly, told him that it wasn't necessary. It happens to the best of us and much better players have missed easier chances than that. One of those things. I'd rather he did that than allow men to run past him unhindered. Just put it right in the derby, lad.
No, there's no shame in drawing a game at City but it does mean that United and Everton have crept back up a bit, though we can put that situation right in the next fixture before we move onto the run-in. Three points there more or less makes fourth place ours to lose but I'd like to see the Reds target Spurs rather than that lowest of successful finishes. The next stage – the obvious one – involves putting the bottom ten to bed. If we can do that next season we might just be able to think the unthinkable.
So, when doubts strike or when we inexplicably find ourselves two down against a bottom three side, just remember this.
Arsenal 3 Liverpool 4
Liverpool 3 Arsenal 1
Tottenham 1 Liverpool 1
Liverpool 2 Tottenham 0
Liverpool 1 Man City 0
Man City 1 Liverpool 1
Liverpool 0 Man Utd 0
Man Utd 1 Liverpool 1
Chelsea 1 Liverpool 2
Liverpool 1 Chelsea 1
P10 W5 D5 L0 F15 A9 Pts 20 from 30
That's the return of a side not only going places, but one that has arrived. We just need to solve the other problem now.
Enjoy the international break. The war begins again in two weeks.