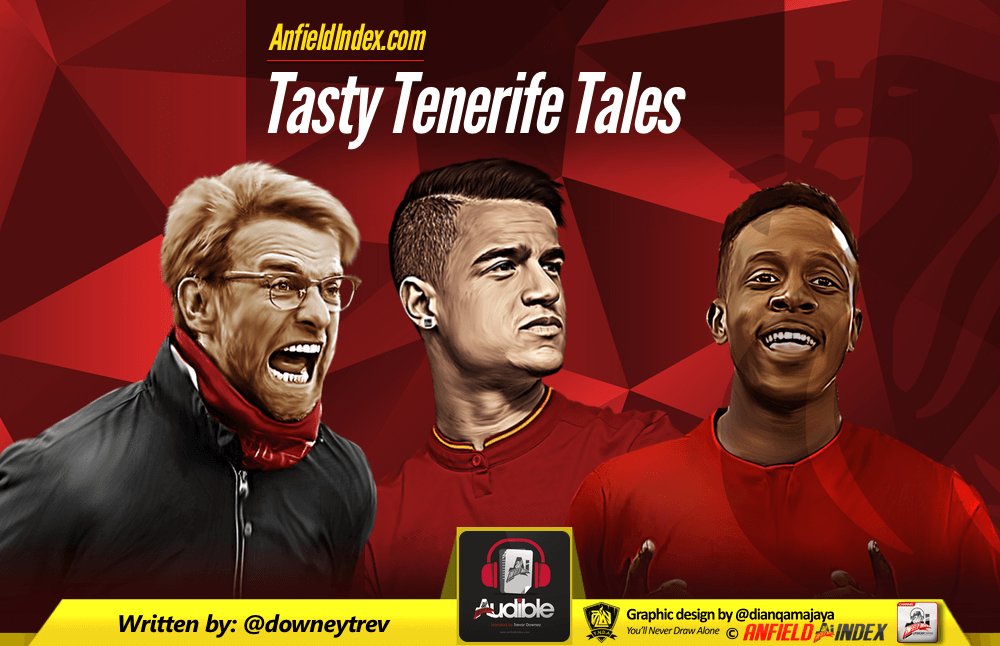 Tasty Tenerife Tales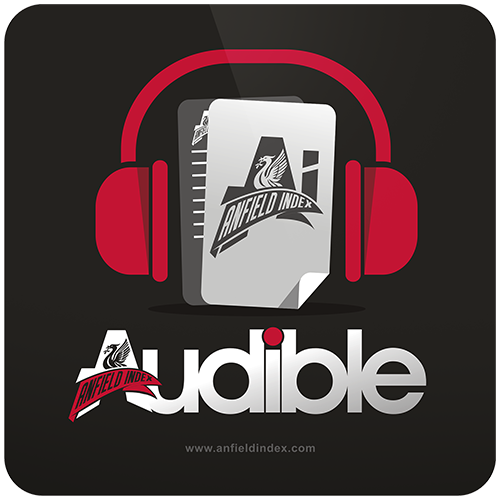 Listen to this article via @AIAudible !
We had all hoped, friends, that the dark days were behind us, at least until the increasingly inevitable zombie apocalypse strikes our beleaguered spinning sphere. Alas, it would appear that troubled times have visited us again on Planet Liverpool. Three years after parting company with the beloved but problematic flesh nibbler that was Luis Suárez, it emerges that the chilling spectre of cannibalism may be looming once more, this time in the overtly affable form of another smiling mentalist – our charismatic manager, Jürgen Klopp.
Much has been made of the German's keen eye for a player, going all the way back to his Mainz days, but yesterday, as he spoke about the motley crew he has taken to Tenerife, Klopp may have revealed more than he intended. The manager was holding forth on the topic of how such impromptu, mid-season breaks can prove to be tremendous platforms for the club's youngsters to show their worth and get noticed by the gaffer. He used the example of Ovie Ejaria as one who impressed on tour last year but there was a sinister turn of phrase as he began.
"I told the boys before the session [on Tuesday] that last year, Ovie Ejaria came onto my plate, if you want," he admitted, conjuring images of the poor attacker being readied for consumption by the toothy Klopp, with some fava beans and a nice chianti, before seeming to segue back into more mundane observations. "I saw him here first. I knew him, I saw him playing a few times, but here having him around for four days and seeing him in small spaces in the sessions against the 'adults' if you want was very important for him and for me.

"It's an opportunity. You can see in their eyes they know it; they are really ambitious when they think about the sessions and we will try to do everything we can to give them the opportunity to impress. There's no doubt about the attitude, there's no doubt about quality – it's only a question of are they already ready or not? If not, then they still have time. If yes, then let's make the next step."
It's probably best to give Klopp the benefit of the doubt at this point, but let me be on the record as the first to mark his cards on this potential issue of closeted cannibalistic tendencies. This column aspires to be the home of quality and serious-minded journalism and the truth is the only thing we're interested in around here. We're watching, Jürgen.
Another youngster in today's headlines, albeit one a tad further along in his Anfield development, is Divock Origi. As is often the way when Liverpool's foreign players return to home for international duty, some quotes emerge from their interactions with the local press which can be a touch provocative or controversial. To be fair to the players, this is just as often a lost-in-translation-by-the-Brit-press problem as it is a relaxing-of-the-defences-and-having-a-moan problem. In a conversation with Belgian outlet Nieuwsblad the rangy striker admitted to some disgruntlement at not getting sufficient game time and admitted that his Merseyside derby rival, Romelu Lukaku, is the man to emulate in order to see his career progress at Anfield.
"Sometimes it's frustrating that you can not express your qualities on the pitch," he admitted not unreasonably. "I believe in myself and I will get through. But many sit on the bench. All I can do is work hard."
As for his rivalry with his compatriot, Origi was keen to stress that the gap between them is not so large. "I do not feel it to be. I know what I can do. I play at a top club because that's Liverpool. Romelu is indeed doing well, because he works very hard and is focused on the right things. I would want the same progression as Romelu."
If it seems a touch fanciful to read anything other than mild frustration into Origi's words, that has not stopped several websites running stories about how it is now only a matter of time until the strikingly goateed attacker is on his way out of Anfield. That type of salacious nonsense is not entertained around here. It is the sincere hope of this columnist that the young forward stays and delivers on the incredible potential we have seen in glimpses since his arrival at the club.
The sensationalism of the online storytelling is not the only achingly predictable thing to witness today. Spring would not be Spring, without a Barcelona player tapping up a Liverpool player as overtly as you like in the press. Pouring petrol on a blaze which was already at bonfire proportions, Brazilian hero Neymar has been extolling the virtues of his Samba buddy, Philippe Coutinho, and insisting on how he'd be a perfect fit at the Camp Nou. Sporting an entirely ludicrous yellow bandana, the gifted striker was speaking after recent reports in Mundo Deportivo linking Coutinho to the Catalan giants
"A Premier League player that I would like to have in Barcelona is Coutinho," Neymar insisted. "I believe Philippe Coutinho is a player that would totally fit in Barcelona.'
With Liverpool currently involved in a dispute around the issue of recruitment themselves, it is probably wise to remain circumspect about this ongoing phenomenon with Barcelona employees until the moral high ground is safely beneath our feet once more. In the interim, we can amuse ourselves by watching the delightful video of Dejan Lovren falling over in Tenerife and being mercilessly sneered at for it by his manager. Klopp seems to enjoy it a little too much, if anything. There's something about the fella, a glint in his eye. Just steer clear of the condiments cabinet, Ovie. I mean, there's no sense in placing temptation in his path.
https://twitter.com/FootbalIStuff/status/844591475400871943