 Liverpool in 2016/17: Has Progress Been Made?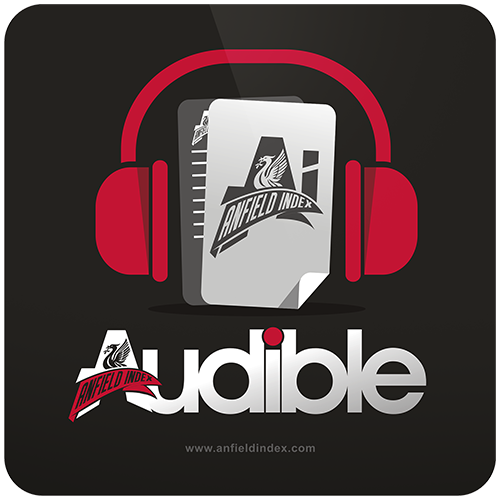 Listen to this article via @AIAudible !
With an international break ensuring that there's no Premier League football this weekend, and with nine games to go in a finely poised season, this is the perfect time to assess Liverpool's season, where it's at and what we need to do in our final few games, as well as our general development under Jürgen Klopp. This article will look at how the season has gone so far, what's left for the club to do, and whether or not significant progress has been made under the charismatic German.
How has the season gone so far? Well to properly assess Liverpool's season, it's important to look back to August. What were our goals in August, and how far have we gone towards achieving them? Are they still achievable and what can we still do to achieve them?
This isn't as easy a question to answer as it might appear. If you ask most Liverpool supporters what the target for the season was, they'll reply: top four and/or a trophy. To break back into the Champions League is the primary aim for many fans, but arguably just as many fans will say that Liverpool need to be winning trophies again, especially on the back of two cup final defeats last season. Moreover, there will be a sizeable portion of Liverpool fans who will argue that at the very least challenging for, if not winning the Premier League title, should remain the number one objective.

Let's assess those three aims: a top four finish; a trophy; and a sustained title challenge. Some of these are easier to look at than others, so let's start with the easy one. Liverpool are not going to win a trophy in the 2016/17 season and they aren't going to win the Premier League. That is disappointing, as it's now been five years since this team last won a trophy. Of that Liverpool squad only Lucas and Henderson are still at the club, with Jon Flanagan still under contract but on loan at Burnley. Despite two cup finals last season, Liverpool were not able to replicate that this year, falling at the semi-final stage of the League Cup and crashing out early in the FA Cup.
This has to be taken as a failure. Whilst Liverpool can't reasonably expect to win something every year, the manner of their defeats to Saints and in particular Wolves makes their performance in the cups this year unacceptably poor. To not make the final of either competition is a step backwards, and whilst it's not a massive step backwards, Liverpool need to perform better next year, as every year they fail to win a trophy is a disappointment for the club.
What about a sustained title challenge? Whether or not that is a realistic aim for the club is an entirely different question to whether or not it has been achieved. The former is an interesting question, but not one I shall answer here. The answer to the latter is on balance, no. Whilst Liverpool's title challenge this year lasted as long as any other team this season (barring Chelsea naturally) and whilst January is the longest Liverpool's title challenge has lasted in any season since 2008/09 apart from 2013/14, nevertheless Liverpool did not go the distance. January's implosion, as well as ending Liverpool's chances of winning either the League Cup or the FA Cup, also effectively ended their title race.
The third aim then: the top four finish. I think if you took a poll of Liverpool fans in August, the majority of them would make this aim: getting back into the Champions League, their primary one. And as for that aim, well Liverpool are very well set. They are currently sitting in fourth place in the Premier League, and if they remain their winning nine games they will finish in the top four, as Man City, Arsenal and Man United all still have to face each other, as well as a North London Derby and Spurs v United to take into account. With the other teams in and around them all facing difficult fixtures, whilst Liverpool's run-in is much less difficult, the top four is very much there for the taking.
How has Liverpool's league campaign fared up until this point? Well on balance, reasonably well. Liverpool have only lost five games, winning sixteen, picking up almost two points a game. Despite hitting a mixed run of form since Christmas, Liverpool have overall had a very good season, even if up until this point, that season feels slightly front heavy. Indeed, front heavy is an accurate description, as Liverpool have 13 points from 10 games in 2017 compared to 43 points from 19 games in 2016.
And that would appear to be part of the problem. Intra-seasonal development hasn't occurred, which is masking to an extent the inter-seasonal development that very much is. Liverpool have backslided in 2017 for a whole host of reasons, but nevertheless under Klopp they have seriously progressed.
This time last season, Liverpool had just 44 points, 12 less than this season, having won four fewer games. They went on to finish 8th with just 60 points. As pointed out, last season involved a serious Europa League run that wasn't prevalent this season, but nevertheless, that level of league improvement is impressive. Whilst we're only two points ahead of where we were in Brendan Rodgers' last season in charge, that team would go on to win just two of their last nine games, finishing on just 62 points.
In terms of the squad too, Klopp has made major improvements. His coaching of some players, such as Roberto Firmino and Adam Lallana, into vital players for his system has been remarkable, whilst he improved every area of the squad in the summer. Sadio Mané was a vital addition to our front three, Georginio Wijnaldum has developed into an increasingly crucial player in the midfield, Loris Karius is an exciting young keeper and Joël Matip has been a hugely impressive addition to our defence.
What remains for Liverpool to make 2016/17 a successful campaign? At this stage, finishing in the top four would be a major achievement. Chelsea, Man United, Man City and Spurs have all strengthened since last year, with only Arsenal failing to really improve over the last twelve months, and even then the Gunners remain formidable opposition. The Reds' hot form in late 2016 demonstrates that when fit and firing, this is a squad to be reckoned with.
However, on the other hand, failure to make the top four from here has to be considered a major failure. With the position that the Reds are in, and the nice run of fixtures that they have between now and the end of the season, having secured 20 points from 10 games against the top six, failing to make Champions League football would very much be a case of one step forwards one step backwards, something that Liverpool cannot afford to do, if they are to continue to progress under Jürgen Klopp.