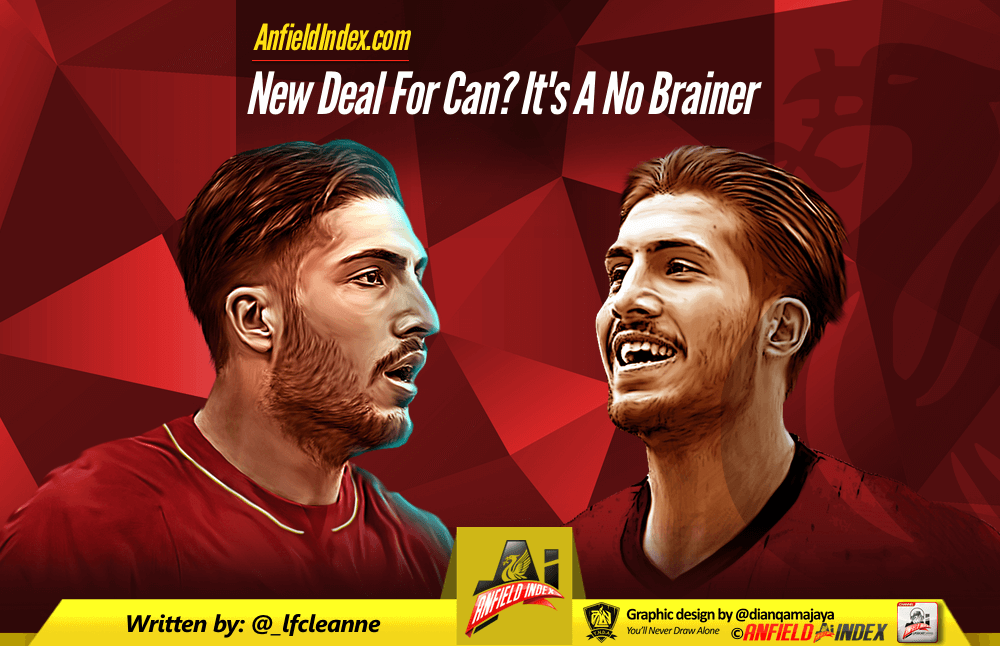 New Deal For Can? It's A No Brainer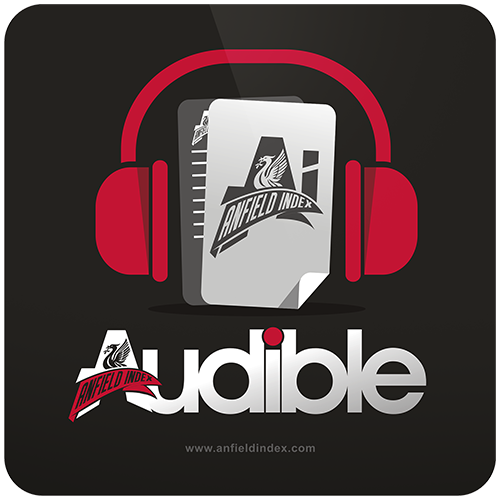 Listen to this article via @AIAudible !
Starting 46 games last season, Emre Can was tipped to have an extensive and successful career at Anfield. He was Klopp's go-to man, running games in the number 6 role by injecting drive and energy to help push Liverpool towards a Capital One Cup and Europa League final. This campaign, however, has seen Can's career stall alarmingly, with the 23-year-old struggling to establish himself as a key member of the squad.
A Stuttering Season Turning Good?
Emre Can has divided opinions this season with a string of inconsistent performances leaving many to question whether the club should cash in in the summer, while others remain keen on tying the German down to a new deal.
Liverpool are at their best when they've got a spring in their step, driving forward at pace. In this sense, Can has often been a disruptive figure, with his habit of taking one or two more touches than his teammates slowing moves down. His bullish frame confirms his lack of mobility which have been a real issue in Klopp's high tempo tactics.
The 23-year-old's performance against Burnley was the perfect summary of his Liverpool career to date: a flash of brilliance amid an incoherent and wavering display. In fairness, no Liverpool player caught the eye in the opening 45 minutes, but many would have been happy to see the labouring Can shipped off there and then. However, stepping up to score the crucial winning goal which handed Liverpool all three points on the day, Can silenced his critics.
Turning The Corner At A Crucial Time
Can was also one of the best players on the pitch against Arsenal, keeping Liverpool ticking over in the base of the midfield. Providing incisive balls into the feet of Philippe Coutinho and Roberto Firmino, Can attacked the Arsenal midfield and ensured Jürgen Klopp's side remained on the front foot.
Liverpool, who faced Pepe Guardiola's Manchester City in their most recent game, travelled knowing that at least a draw was needed to keep their Champions League hopes alive. Once again, Emre Can stepped up when it mattered most, producing what many have called his best performance for the club. Taking the game by the scruff of the neck, the German bullied Yaya Toure in the middle of the park, cannoning forward to provide an extra body to the attack while those around him started to tire.
Working in the anchoring midfield role, Can has stepped up his game in recent weeks and in the midst of contract negotiations, the 23-year-old is proving that he still has plenty to offer Jürgen Klopp's side heading into next season.
For one, he brings a sturdiness to Liverpool's midfield that no other individual has provided, not to mention his new found snideness – a characteristic that has been missing at Anfield for too long now.
Time To Pay The Piper
Can is the perfect definition of a Klopp 'project'; a player with a ceiling whose development would only continue under the watchful eye of the German coach. He has all the tools to become a key player for Liverpool in the future and with his best years ahead of him, it would be a mistake to sell in the summer.
Any players that were to be brought in would require a settling in period, with the added risk of whether they can adapt to the rigor and demand of the Premier League. Can, however, has been at the club for three years now and knows the ins and outs of the league. Buying another potential star and hoping they develop seems a rather frivolous exercise when we've already got one in our ranks.
Furthermore, the German's current earnings are low when compared to more peripheral and questionable personnel within the side. Lazar Markovic, Danny Ings, Lucas Leiva, Dejan Lovren and Simon Mignolet all earn more than Can[1], who is undoubtedly the best player in the aforementioned list.
In this day and age, with the amount of money within the field of football, £80,000 is hardly a very demanding wage. Lovren is set to get a new deal worth £100,ooo per week yet he is far from the finished article and is the sheer definition of inconsistent. Meanwhile, Can isn't asking for wages of a player at the top tier of world football and would rightly remain far behind the earnings of Coutinho, Firmino and Lallana.
Henderson joined Liverpool at a wage of £70,000 a week when no-one would give him the time of day. Markovic is on £60,000 a week and out on loan at Hull. Lucas is nothing more than a squad player but sits on £80,000 a week. Can has the potential to be a terrific player and with the possibility of a more gruelling fixture list next season, it's a no brainer. The 23-year-old, while still needing to perform at a more consistent level, has shown what he can bring to the table. Needless to say, it's time to pay up.
[1] http://sillyseason.com/salary/liverpool-players-salaries-69073/