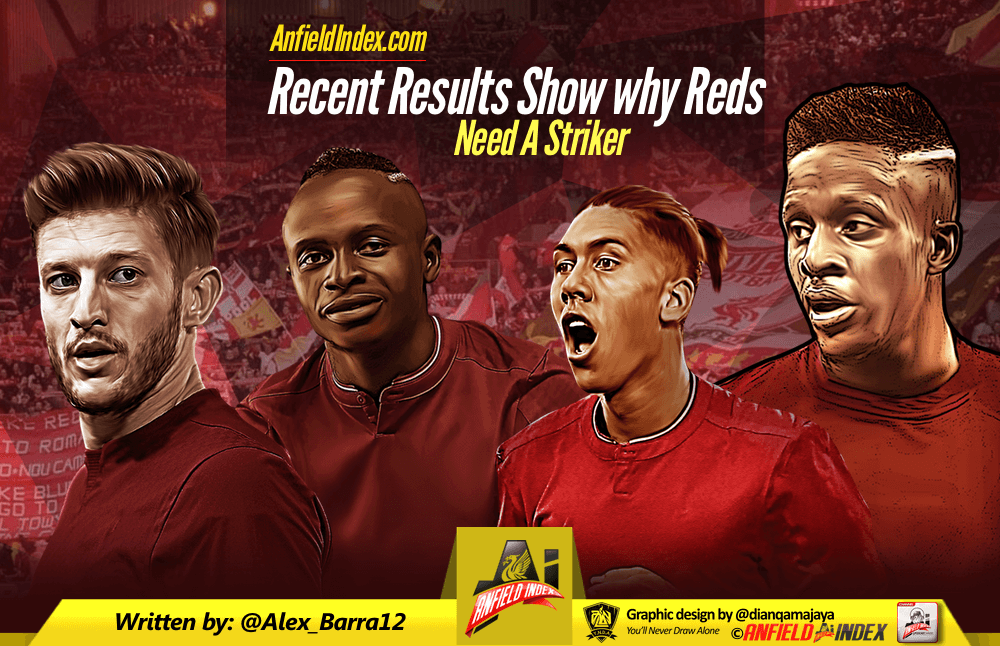 Recent Results Show why Reds Need a Striker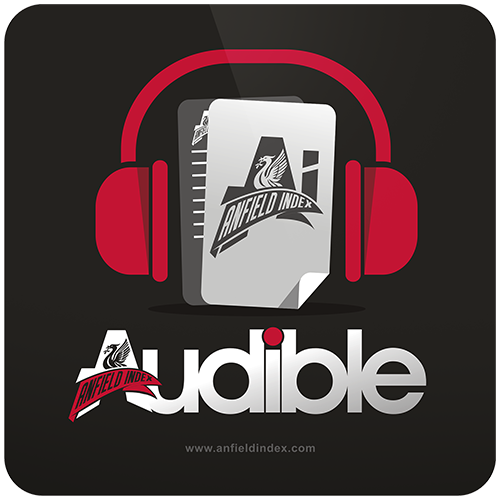 Listen to this article via @AIAudible !
Liverpool need their own Sergio Agüero.
There's no need for foreplay, or context, or even to reflect on the glory days of yester-year, when Liverpool were famed for their mercurial number nines. All one needs to see is the reaction from Manchester City following James Milner's penalty. They came at Liverpool, they scored a goal, and they left gaps in their team for Klopp's counterattack to exploit.
Make no mistake; Liverpool punished City for leaving those gaps. They did everything from surge through the middle to make runs on the outside, to searing counter-attacks and quick passing moves. The moves themselves were an example of Jürgen Klopp's attacking philosophy; yet somehow the scored remained locked at one a piece.

If the same match was played another ten times in the exact same way, there's simply no possible way it'd finish 1-1 again. 4-4 maybe, 5-5 is a likely outcome, maybe even 9-9 – but 1-1? How? Reality bended for ninety minutes and neither side seemed to be able to put the ball in the back of the net.
But City's talisman came up trumps when it counted, and Liverpool's couldn't. Firmino and Lallana both missed sitters, Mané couldn't find the right finish and even Divock Origi looked off the pace when he came on. Emre Can had to come to the rescue at Burnley, and the attacking flair and production that saw Liverpool get to within six points of Chelsea at the turn of the New Year has disappeared.
At that point, Klopp's side had scored 46 goals in 19 games; including six against Watford, five against Hull and four past Leicester, Arsenal, Stoke and Palace. Since Liverpool beat Manchester City on New Year's Eve; they've only managed to score a further fifteen goals in ten games. That's 1.5 goals a game, compared to 2.4 in the first half of the season.
The problem comes with the system; teams have figured out that Liverpool lack the adequate firepower to push through teams when they clog the box full of their own players and force Liverpool to look patiently for an opening. There's an entire separate entity that is the shambolic, panicky defence, but the game against City is a shining example of the need for a number nine.
Firmino is vital to the way Liverpool play, but he can perform his roaming, maniacal pressing role operating in the #10 or on the left. Alongside a striker, he'd be able to ghost into the box and score the kinds of goals that he scored in the 3-2 loss to Swansea. Similarly, Divock Origi would benefit from a system that allows him to interchange fluidly and without such a drastic shift as having to replace Firmino in the last twenty minutes. It might be worth having a punt on whether Liverpool will sign a striker in the summer, using this bonus code may help you along the way.
But, simply put, a pure number nine will put the ball in the back of the net when it needs to be. Sergio Agüero really should've nailed a second for City on the weekend, but he got City level when they needed a finisher in the box.
Liverpool have still scored the most goals in the Premier League, mind you, but given the amount of goals Klopp concedes (on track for yet another season of 40+) scoring goals is a pre-requisite. Think of how many chances and half-chances get created, even against the likes of Burnley and Leicester.
Liverpool only need to put one of those in the net per game to change the dynamic. A striker will help that.
If one needs even more evidence, just have a glimpse at the teams around the Reds in the top six. Arsenal have been pulled through their despondent season by Alexis Sanchez, Everton have one of the top two strikers in the Premier League carrying them into a possible Europa League place, and Spurs have the other one getting them comfortably into the top four. Even United have Ibrahimovic, and Liverpool don't have that cutting edge. As aforementioned; Firmino was exceptional in the first half of the season and is vital to Klopp's team.
But so is a proper, pure striker who can finish off those mesmerising attacks.
Maybe in a different dimension, Liverpool bought Alexandre Lacazette in January and managed to put 6 past Manchester City on the weekend.
It probably still finished 6-6.