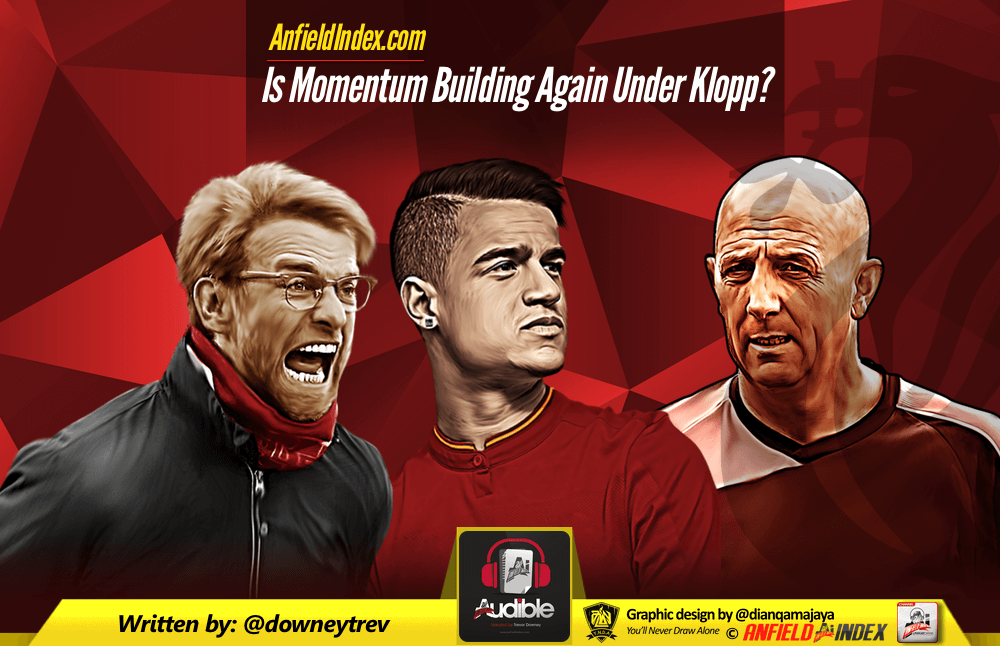 Is Momentum Building Again Under Klopp?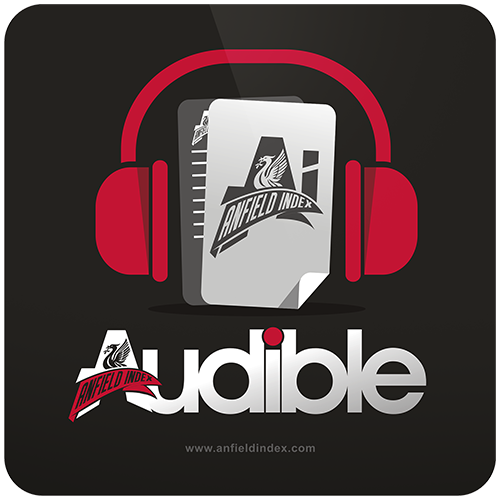 Listen to this article via @AIAudible !
International breaks are a bit of a curate's egg. Now, that is supposed to mean that there are both good and bad aspects to them and yet the origin of the expression yields a meaning far closer to this columnist's opinion of the all-too-frequent Premier League interruptions. Apparently, the turn of phrase comes from an 1895 Punch cartoon which depicted a meek and sycophantic curate, who, despite being given a stale egg at the bishop's dining table, obsequiously assured his host that "parts of it [were] excellent."
As we survey the impact of a full week of this latest FIFA interlude, I am very much picturing myself in the role of the aforementioned vicar's assistant, trying vainly to see some merit in the solid showings of Liverpool's far-flung players and forcing a smile at my compatriots when they point out Ireland's lofty joint-top status in their qualifying group. Really, though, for a Redmen obsessive, the whole thing is just one big rotten egg, to be endured but certainly not enjoyed.
However, excessive whining about the impact of World Cup qualification groups seems churlish and indulgent when one considers, with a shudder, the recent fate of Ireland's captain and Everton stalwart, Séamus Coleman, ahead of the forthcoming Merseyside derby. The damage done to the right back was so horrendous that the national broadcaster chose not to show replays and the Toffees will miss the Donegal man's presence against their city rivals, as he begins a lengthy road to recovery.
The man who would likely have been Coleman's direct opponent on Saturday, Phillipe Coutinho, has been impressive for Brazil over the break and he is the latest Redman to speak about the significance of the derby and the seriousness with which Jürgen Klopp's charges are treating the match. Ironically, the outlandishly talented number 10 has been in very patchy form since penning his latest contract and he will no doubt hope to be far more effective against Ronald Koeman's men than he has been of late.
"We will be ready," said Coutinho, in conversation with the Sunday Mirror. "The derby is a very special match for everyone, the fans and the players. We know what it means. The people of Liverpool live this match with so much emotion and this time it is even more because Everton have improved so much in recent weeks. We know it won't be easy, but we know we have to to win, for our fans, for our morale and for everybody."
Some of the more fanciful blather doing the rounds would have you considering a future in which the thick-set Dutchman is managing Coutinho at the Camp Nou next season. I would personally doubt the Catalan interest in our magical unicorn (he is not as universally adored as he is around L4, no matter how hard Neymar tries to tap him up) and I'd be beyond dubious about the possibility of their former Champions League-winning captain making the move to replace Luis Enrique. However, the press will be the press and the pointed question was put to Coutinho about his knowledge of Everton's controversial Christmas tree decorator.
"Of course, I know about Koeman, he was a very big player and you can see he is also an excellent coach," he conceded. "But I'm not following him and I don't know anything else about him. I just concentrate on my own club. Liverpool is my only focus and my only interest. I don't even think about any of our rivals – including Everton. All I want to do is to help this club get into the Champions League and finish as high in the table as we can."
The slightly defensive, protesting-too-much tone of that aside, it is hard to fault the sentiment of the former Inter man's words. In order to "finish as high in the table as [they] can," however, it will be necessary to build on the recent run of positive results. There appeared to be some definite momentum building in the opening half of the season under Klopp – a system and a group of exponents in perfect synchronicity – but then came the turn of the year and the catastrophic absence of the side's only true pace in Sadio Mané. There were other mitigating circumstances, injuries and so on, but it was the Senegalese attacker's incisiveness that was the key to the team's horrendous beginning to the year.
Mané seems to embody the forward motion, the momentum, of Klopp's side and it is no coincidence that his return has coincided with the recent renaissance. Saturday's derby represents the hardest test, on paper, of the Reds' remaining games and yet, as we are painfully aware, it has been the nominally less threatening opposition who have seriously thwarted a title challenge that seemed to be very real as 2016 came to an end. In order for fans to believe this side can overcome its reputation for flakiness, the remaining matches of the campaign will have to be negotiated with a ruthlessness we have not yet come to associate with Klopp's Liverpool. There will need, in short, to be some unbroken momentum.
In the Treble winning season of 2000/2001, that was exactly what Gérard Houllier's side had as they completed their ineluctable drive towards all that silverware and the attainment of Champions League football via a fourth place finish. Instrumental in that run was the wily prompting of the veteran Gary McAllister, a man whose personal Kop song is perhaps this scribbler's favourite. The Scot had just been taken in as part of Brendan Rodgers' back room team when the Antrim man parted ways with the club and Jürgen Klopp's ready-made staff meant McAllister was out. He has since accepted an ambassadorial role and his thoughts on the way the team respond to the manager are a clear indication that the follically-challenged legend bears no grudge over his loss of status.
"I've watched Jurgen in training and the way he pushes players," McAllister said admiringly. "That old school hard graft still works. He's very modern in his thinking but there's still an old school side to it. I get the feeling that something big is building. The bigger the game this season, the better Liverpool have played. Yeah, there's been a problem with teams who sit behind the ball and make life difficult, but that's a better problem that not being able to beat your biggest rivals. It's something that I think they will overcome."
"It's a good race for the top four. I'm probably biased but I believe we'll get there. We've got Everton next weekend and then you look at the fixtures and they are games where Liverpool should be able to get a good run. There is a momentum gathering and when that happens at this club it can be difficult to stop. It's about hard work, staying humble. That's the way it was when I came to play here and that's not changed. I only spent a couple of years here but the undying expectation level is brilliant. As soon as you lose that you are in trouble. It never seems to waver. You have to win here."
That's one good thing about international breaks – the absence of the conveyor belt of bland and anodyne quotes from the players means you get to hear from men who've been there and done that, winners like Gary McAllister. If he's right, it will be no surprise. Most of us have dared to say that we have a feeling of something tangible building under the German gaffer but cup final defeats and ongoing-if-sporadic poor results have made such talk seem like wishful thinking at best and foolish guff at worst. Let us hope that at the season's end we will not be grimacing politely about how the campaign yielded nothing but, like the curate's egg, "parts of it were excellent."