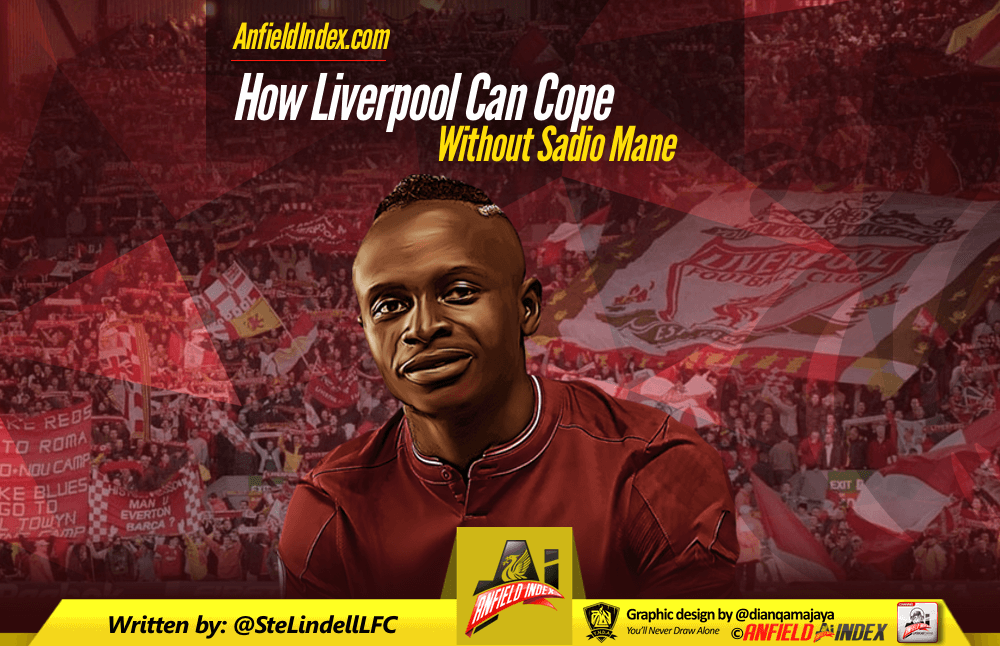 How Liverpool Can Cope Without Sadio Mane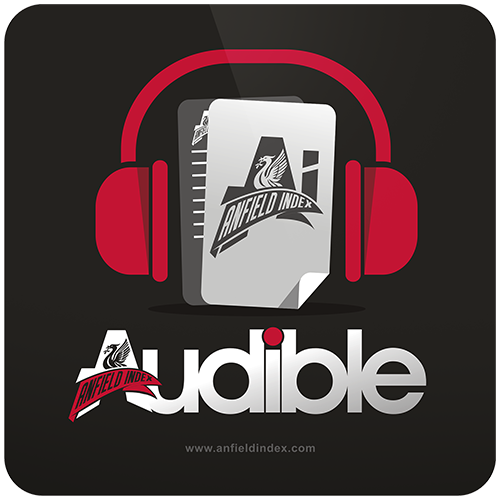 Listen to this article via @AIAudible !
Liverpool supporters are currently indulging in the stressful pastime of facing an agonising wait for the results of Sadio Mane's knee scan.
Mane was taken off in the second half of the Merseyside Derby after a collision with Leighton Baines. He left Anfield without crutches – but manager Jurgen Klopp confirmed that he will be ruled out of Wednesday's clash with Bournemouth at home.
This isn't the first time that Liverpool have been made redundant without their star winger. Back in January, Mane travelled to the African Cup Of Nations with Senegal. Boy did Klopp's Reds miss him in the wake of his absence.

Without him, everything about our play was gone. The immense attacking threat we once posed seemed a distant memory – it began to become very apparent to opposition managers that they could simply deploy the low block without conceding early and hit the Reds on the counter-attack. The direct threat we once posed became non-existent.
Complacency, poor team selections, the wind, blah blah blah. If we do not seal the coveted fourth spot come May, you can blame injuries and absentees all you like.
But I don't think our inability to beat the low block rests on complacency. The fault lines run a lot deeper than that – take Leicester away, for example. I don't think Mane's absence is at the root of our problems, but Klopp has struggled to deliver a Plan B for such situations where we are deprived of him.
Our poor form which occurred at the turn of the year could prove to be a blessing in disguise, though. It could provide the players and the manager a learning curve to work from – the manager should have an inkling by now how he intends to cope without his star player yet again.
The 4-3-3
So, let's start with the 4-3-3. This is the formation which Klopp has opted for since the start of the season. Rarely have we seen him change from it – bar the second half at the Riverside perhaps. This proved to be wholly effective at the start of the season when teams came to Anfield to attack (Leicester and Watford for example). We would press high up the pitch, creating space for the likes of Firmino centrally.
However, the problems arose when, in January, without Mane, we lacked pace and a direct threat out wide. This was another reason not to play James Milner at LB. Nathaniel Clyne is excellent at defending on the right-hand side, but his composure and end-product are lacking where an attacking threat is concerned.
What the formation lacks is pace and balance – but I think many of our current problems owe to a lack of squad depth. What is needed is a more mobile central midfielder who can provide creative passing from deep areas. The defence is self-explanatory.
A player like Quincy Promes would've been the ideal candidate to replace Mane in January – that's what we lack at the moment. There are many problems relating to personnel; although many lie in the fault lines of Klopp being too stubborn when it comes to formations.
The 4-3-3 against deep block sides is getting beyond ridiculous at times. It's as if sides only have to put men behind the ball, have a compact formation, overload the midfield and hit the Reds on the counter. Here are some formations to counter that…
Plan A: The 3-5-2
[team1]
This is a very radical attacking formation – it would involve wing-backs. It would offer width, pace, balance and also ensure our attacks aren't isolated. Moreno's overlapping runs can create half-spaces for the midfielders. This ensures that the Spaniard doesn't have to track back 24/7 and worry about defensive mistakes.
Brendan Rodgers also opted for a 3-5-2 in his first season in charge, it proved wholly effective. It gave Suarez a strike partner in Sturridge (which he previously lacked). But the problem was that the Reds shipped plenty of goals at the same time – notoriously costing us the title in the end. Even when he changed to a 4-4-2 diamond, we were still our own selves.
So our defensive problems can only be fixed with superior players. But, I do believe that in Can, Matip and Gomez, we have a marginally superior defence to back then.
I do think it's important Sturridge gets the nod – this may sound quite harsh on Roberto Firmino, but he needs his confidence back. This could well turn out to be the last chance saloon where his Liverpool career is concerned. As fans are increasingly becoming disillusioned with his injuries, he needs to make some kind of impact from until the end of the season. The only worry is if the attack is mobile enough with him in the squad.
The midfield would consist of Marko Grujic being pushed slightly deeper – with Philippe Coutinho in the midfield three. I just think it's a waste if he was to start as a wing-back. His creative passing from deep is exactly what we need; proving that he can play in a midfield under Brendan Rodgers. The issues with perhaps lacking a Mane-esque player can be rectified in the summer with a Plan B winger – Sheyi Ojo is the only player in the squad to have similar traits to those of the Senegalese attacker.
That, for me, shows how poor our squad depth is.
Plan B: 4-4-2 Diamond
[team2]
The notion of Klopp deploying the 4-4-2 diamond has been widely advocated among the Liverpool fanbase – it does make sense and it could also suit the mix of attacking players we have.
I wouldn't deploy the 4-4-2 diamond against stronger opposition, but against slightly weaker outfits this could be very effective indeed.
Emre Can can give the likes of Grujic and Wijnaldum the license to roam forward – whilst the creative influence of Philippe Coutinho cannot be doubted.
Divock Origi supporting Daniel Sturridge up top also ensures our attacks aren't isolated – plus with Alberto Moreno in the side, the formation will have more pace and width than it usually does. Now some of you may wonder why the heck Firmino doesn't work his way into the side.
First of all, I feel that both strikers are in need of confidence at the moment. Secondly, it's due to the low block. A lot of sides at the start of the season came to Anfield to attempt to attack admirably. They cripped under our attacking pressure. As sides have already discovered that, it's not beyond the realms of possibility envisaging that our opponents left are likely to deploy the low block.
As we've notoriously shown how we are unable to penetrate these deep sitting defences, many managers will be likely to see if that is still present in the side.
There are problems, though, which come in hand with defending in such a formation.
In a 4-4-2 diamond, the side can sometimes become notoriously vulnerable to counter-attacks; if the opposition presses high up the pitch, the diamond can be obliterated completely. This is why I would deploy this against deep block sides. Another problem is when the play can sometimes be too narrow – causing central play. This, as we all know, has long been nullified by opposing teams.
Hence the introduction of Moreno. He's effectively a winger – I could even go as far as saying he's not a left-back. He contributes plenty going forward; but as we all know, he is as useful as a chocolate iron in defence.
The 4-4-2 diamond for me is a lot more effective than the 4-3-3 we have against the low block. That is why it could be a useful Plan B.
But, what do I know? It's over to Herr Klopp – hopefully he was a contingency plan equipped for what could be a potentially challenging end to the season.