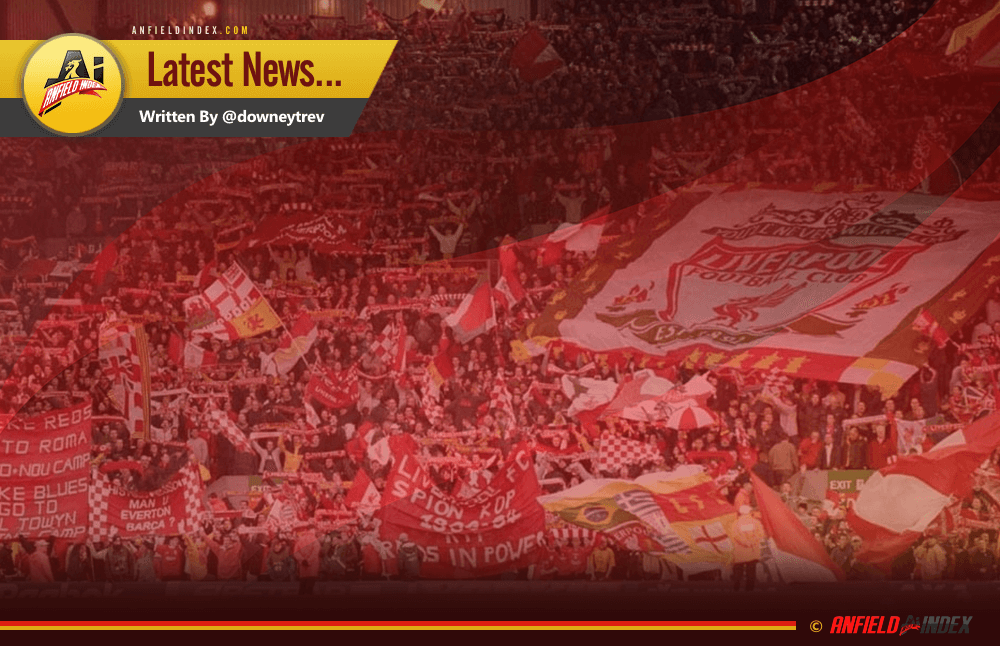 The Mercury Is Rising At Anfield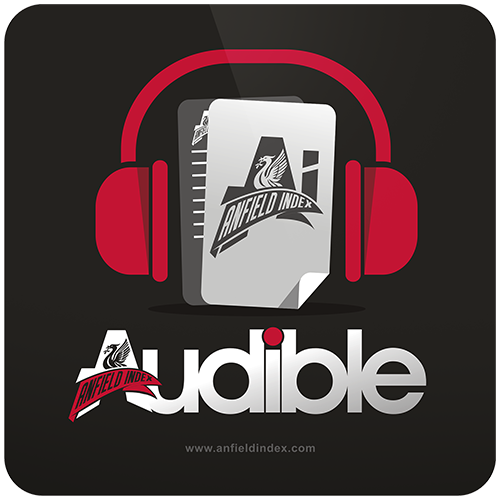 Listen to this article via @AIAudible !
Trusting your mental well-being to others is a precarious activity at the best of times. Placing your happiness in the hands, or error-prone feet, of a group of talented but notoriously flaky professional footballers, is surely a sign that you are, on some level, quite mad – as mad as a hatter, even.
For another writing project, I had been researching the origin of that expression and it turns out that it relates to the mercury poisoning suffered by milliners in the 19th century. The inhalation of the deadly vapours of the quicksilver caused headaches, insomnia, tremors, weakness and mood swings – all symptoms I have recently experienced as a Liverpool fan.
To exacerbate the misery, last night I was forced to follow events at Anfield on my Twitter feed. Observation the first: Do not follow a match on your Twitter feed. The heartbreaking predictability of how the game finished sent several commenters into paroxysms of self-righteous crowing, reminiscent of one of those demented preacher types prophesying the fall of craven humanity.

Others were suffused with a kind of existential gloom, their normally cheerful offerings suddenly morose, despondent and irritable. A kind of mass madness held us all in its grip. Had we all been on the mercury? Observation the second: If you want to preserve your conception of valued virtual buddies, do NOT follow a match on Twitter.
The nausea, however, was not restricted to the observers. Phillipe Coutinho, who had seemed back to his best and scored a fine equaliser in the opening half, was withdrawn by Jürgen Klopp early in the second period. Speculation was rife. Not another one injured?! What is happening with this club? He was wincing, mate. Straight down the tunnel. Out for ages. Defo, mate. Cursed, mate. As it turns out, the Brazilian was feeling sick, vomited, and now feels better. Would that we all could experience such immediate emetic relief.
As is often the case when one is unfortunate enough to witness someone spew, there was a knock-on effect. Klopp, having decided, ironically, to opt for theoretical security by replacing the unwell Coutinho with Joel Matip, became bilious himself when forced to watch the entirely pathetic defending of 'Raggy' Klavan and chums which led to Bournemouth's, well, sickening equaliser.
"We had the moments and we scored a wonderful goal, and usually, you could close the game in one moment," the disillusioned German lamented. "We didn't, we left it open. And then a second ball after a set-piece and that made me nearly vomit, actually. That's, of course, not nice. But we have to take it. It's my responsibility, all of this. I have to be clearer in these situations, obviously. But I will find a solution for this."
Many had already decided that Klopp was to blame anyway. Finding someone to blame is most important, you see. Just ask Jose Mourinho. Or Luke Shaw. Whilst it was noble of the gaffer to throw himself in front of the bus to protect his inept charges, the real issue lay with the men operating between the white lines. The tragi-comical images of Klavan seemingly unable to locate Josh King despite the fact that the Cherries' striker is directly in front of him, will linger in the minds of many, should Liverpool fail to attain a top 4 placing.
The setbacks both Manchester clubs suffered were rendered insignificant and victories for Tottenham and Arsenal seemed particularly damaging in the wake of the Reds' careless frittering of 2 precious points. As in December, Liverpool had looked to be set fair to achieve something. Now, having rebuilt some faith in the fans, we are left to hope the wheels are not coming off for the second time in the season.
Despite this, Klopp is endeavouring to remain calm and taking the responsibility so many were keen to hand to him in the wake of last night's disappointment. Crazy not to start Matip, they said. Crazy to bring on Matip, they said. Regardless, the Reds' boss is maintaining his protective Papa Bear stance. These players are his boys and they will feel the sting of his scolding but we will hear nothing of it. Unlike Mourinho, he will not claim credit when they are good and disown them when they are poor.
"When my son is doing something that's not right, probably I have a big part of the responsibility," the manager reasoned. "I should have explained better. The boys are obviously not my sons but the situation is not too different – it's my responsibility. I will tell them that they have a part in it, how you can imagine, but there is nothing else to say about it. I said it pretty early in the season: bad things are my responsibility and good things are the responsibility of the players."
That type of thing makes this columnist go all gooey inside. It's the way I want a Liverpool manager to be – protective, encouraging, formidable and stern – but not for the cameras, not like a performing seal. There is a real dignity to the way Klopp operates and his fatherly attitude towards his players is part of what will eventually see him bring the club back to success. Kenny Dalglish, watching on from the Kop last night, would no doubt have approved. The King was also fiercely loyal, although on occasions that can be misplaced. Like Klopp, even Dalglish could make mistakes in judgement, as the images of Charlie Adam falling over whilst taking a corner will no doubt have reminded him.
https://twitter.com/footbalIfights/status/849593023742836737