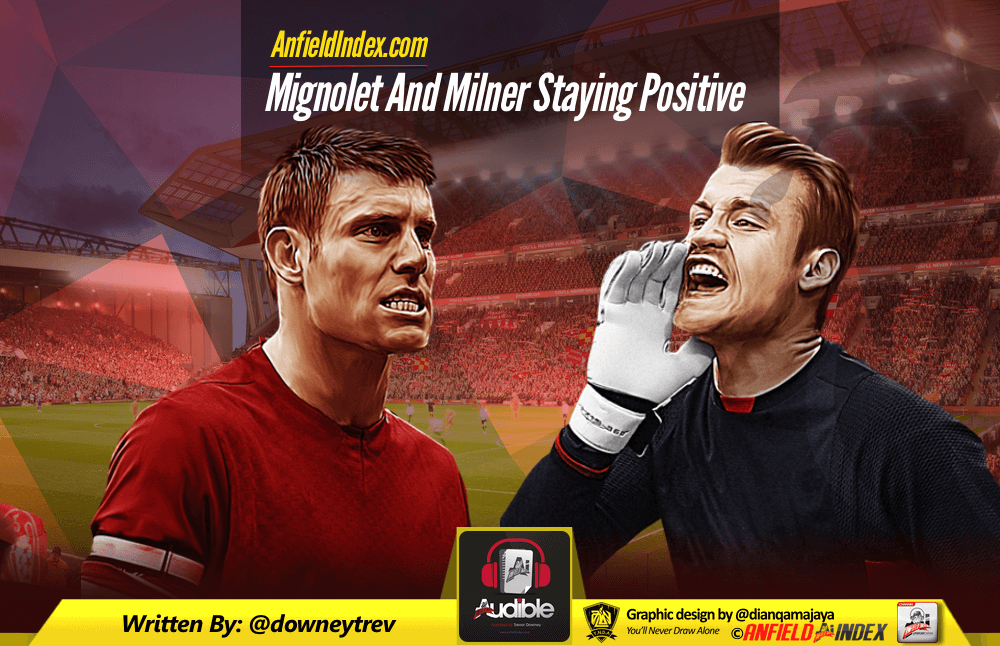 Mignolet And Milner Staying Positive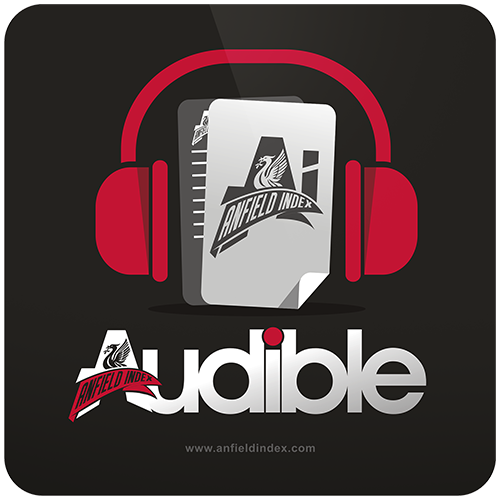 Listen to this article via @AIAudible !
I've been thinking about building a shelter. You know, a proper, dug out of the ground, own generator, multi-roomed, stocked-to-the-hilt-with-provisions-for-the-zombie-apocalypse type of shelter. Like that one in The Road that Viggo Mortensen and his kid have a few days of brief respite in, before reengaging with cannibalistic crazies and a decaying post-apocalyptic world. The notion's been knocking around in my head for a while but every time I watch the filtered and edited guff that passes for news on television, I have the inclination to go full 'prepper.' It won't be aliens or The Rapture that brings an end to humanity,  just that orange-tinged gibbon in The White House.
After watching a fawning Fox News presenter giggle her way through an interview in which Donald Trump spoke about the "brilliant" and "genius" missiles that had managed to hit their targets as he ate chocolate cake with the president of China, I felt a sudden impulse to get into a hermetically sealed vault and wait the next few years out. It'd be okay, really. I could load up on e-books and podcasts, learn a language or seven and eat tinned pears and spam. Spam is so versatile, don't you think? The Jordan Henderson of canned meats.
The mention of the currently crocked captain, however, is enough to bring me back from this dark reverie. I suppose I'd really miss the Reds in my culture bunker. With the obvious caveat that football doesn't matter in the greater scheme of things, you do feel that for all the chaos and instability in the world, there might be something really wonderful on the horizon at Anfield. There are too many ingredients in place for this to fall apart, surely? A world class manager made for the club, a slowly improving squad of high calibre talent and the promise of a transfer window to come in which Jürgen Klopp can shop in the very best stores, his wallet heaving with American dollars.

Despite recently signing a new contract, Simon Mignolet is a player many fans would have thought likely to depart the aforementioned squad in the summer. Clearly, the Belgian has many qualities and seems to be an admirable character but inconsistency from day one and a propensity for dropping one clanger too many have jaundiced the popular view of the goalkeeper, making him one of the piñatas for the distressingly large portion of Liverpool supporters who seem to derive actual pleasure from criticising players wearing the Liverbird. Lucas Leiva, Dejan Lovren and Emre Can have similar hordes of haters.
Mignolet however, buoyed by his recent points-saving display in the win over Stoke, is the epitome of self-possession. He has been roundly praised and backed by his manager and after doing the media circuit following his heroics on Saturday, the net-minder was surprised by an ovation from his appreciative teammates when he returned to the changing rooms.
"After the game, you have to do that many interviews and I came in the latest, everybody was already changed nearly and they clapped," he bashfully informed Liverpoolfc.com. "It was nice, we have a really good group of players, we are fighting for each other and that's what we'll need until the end of the season. The boys put in a shift and then getting three points away at Stoke – because you know it's tough – it's really good."
"That's why you're a goalkeeper [and] that's why I love being a goalkeeper," he added. "It doesn't happen very often that you get to 'score a goal' – you want to help the team out in certain moments and these were two moments in particular. I'm pleased that it gave us the victory in the end, because that is what you want. Saves are only important when it gives you three points, and it is only my job that I did.  Just like strikers scoring a goal, it's me trying to keep the ball out of the net."
Another man who some fans love to hate is James Milner. He's too slow or too unproductive in the opposition half or too…something. You know the sort of whinging. Some of our lot are world class whiners. For this columnist's money (granted it's a small pile), the lantern-jawed utility man has been one of the best performers for the Reds in this campaign. He may not have searing pace and he may slow attacking momentum by inevitably cutting back onto his right foot, but Milner is one consistent footballer. He is reliable in possession, indefatigable, has an eye for a pass and has scored some seriously important goals from the spot.
A comparatively old stager who takes his leadership role in the squad seriously, the man they call Milly is proud of his teammates' spirit in the face of adversity, in particular the team's ability to turn games around and snatch victory from the jaws of defeat. The proud wearer of the famous number 7 shirt believes that the results of other teams will be "irrelevant" to attaining Champions League football if he and his mates can just "take care of business" themselves.
"That is one thing that can never be thrown at this squad, that we lack desire and a will to win and the attitude to come back again," he opined. "We have done it many times and that belief to keep going and get three points is there. The treatment table is a busy place at the moment, unfortunately, but we have proved by winning (at Stoke) that the squad is there. We have injuries all over the place – it is that time of the year – and you just have to suck it up and keep going. I say the desire and heart from the squad is always there. We just need that consistency."
I'll be honest here. Milner's almost convinced me, and it will be with a heavy heart if I am forced to begin the bunker excavation because the Redmen finish outside the top 4. The signs are good, however. Mignolet is pumped, Philippe Coutinho has recovered enough to horse around with NFL players at the Academy, Ben Woodburn has been nominated for Tuttosport's prestigious Golden Boy award and another youngster has joined the first team squad for training and was pictured giving Ragnar Klavan a torrid time. The wonderfully monikered Luis Longstaff is clearly impressive in the tackle. I'm sorry. It was there. I had to.