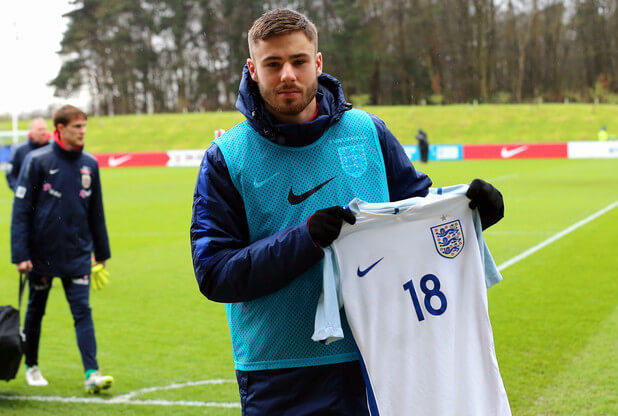 Should Liverpool take a risk on signing Ben Brereton in the summer?
Unless you've been living under a bridge for a month or two, you've very probably heard the name of Ben Brereton being linked to Liverpool. The question most Liverpool fans are probably asking is … who?
Ben Brereton is the latest 'super kid' to have emerged from the same Nottingham Forest (remember them?) academy that has produced the likes of Jermaine Jenas, Michael Dawson and Oliver Burke. If you've actually seen Brereton play, then the question you ask automatically changes from "who is he?" to "is that kid really only seventeen?"
Brereton is currently starring in relegation-haunted Forest's frontline – not something that seems too hard to do, given Forest's predicament (The former European Cup winners are currently 5/2 to be relegated, according to the latest betting sites). However, credit must be given to the way Brereton has risen to the challenge of keeping Forest in the second tier. He has scored three times in a dozen appearances for the Reds so far, and has been often played on the wing even though he's spent most of youth career as a striker.

So, what makes Brereton such an attractive proposition? So far in his professional career the youngster has shown he has plenty of weapons in his attacking arsenal. He has pace and power, and is big and strong. He can finish with his feet and his head. He knows where the goal is, and seems to know exactly where his teammates are at all times. And yes, he is only seventeen.
Reportedly, Klopp offered Forest £2.5 million for Brereton in January, but Forest basically laughed. They'd just spent £3 million on Zach Clough, and Brereton is already twice the player that Zach Clough will ever be.
The key to any deal between Forest and Liverpool for the Reds' front-man will be Forest's excitable chairman Fawaz Al-Hasawi. Forest fans were keen this year to experience a full season of seeing Oliver Burke dashing down the wing, only for Al-Hasawi to sell the youngster to Red Bull Leipzig for a flat £13 million before the season had barely begun.
Forest are in desperate need of money, mainly because of Al-Hasawi's perceived mis-management of the club, and his habit of handing managers lucrative, long-term contracts and then sacking them before they've even got halfway through them.
A bid of around £8 million should be enough to get the dollar signs flashing in front of Al-Hasawi's eyes, but signing Brereton is still a risk. Chelsea snapped up the last striking sensation to come through the Forest ranks – Patrick Bamford – in 2012. After a promising start Bamford's career went downhill so fast he now can't even get a game for his current club, Middlesbrough.
Brereton is a very different player, though. He's versatile and already has both games and goals under his belt. Eight million would only get you half a Jordon Ibe, and on that basis alone surely signing Brereton is an absolute no-brainer.