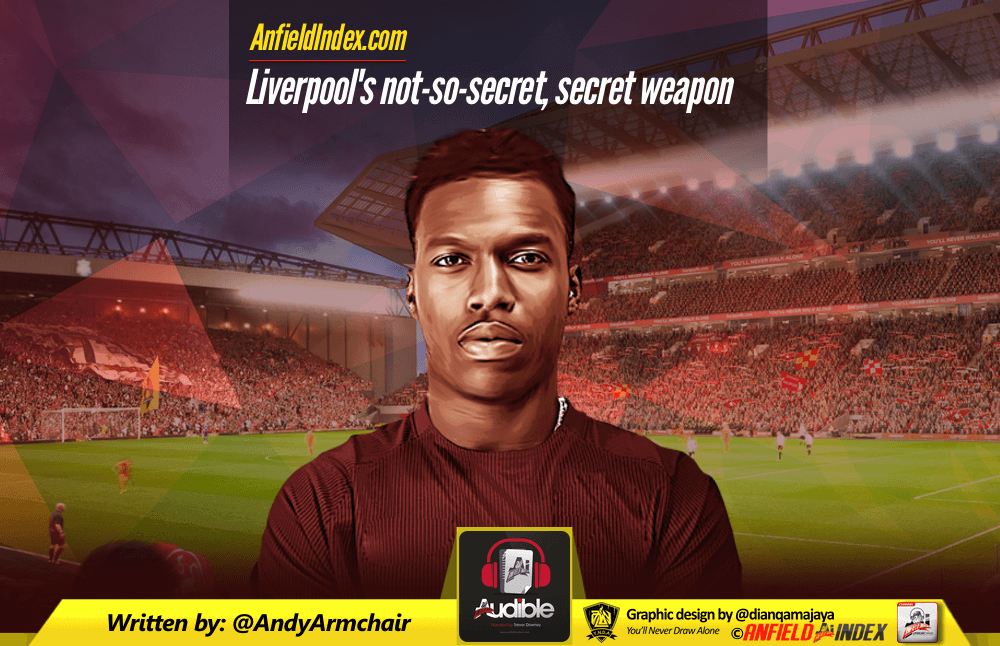 Liverpool's not-so-secret, secret weapon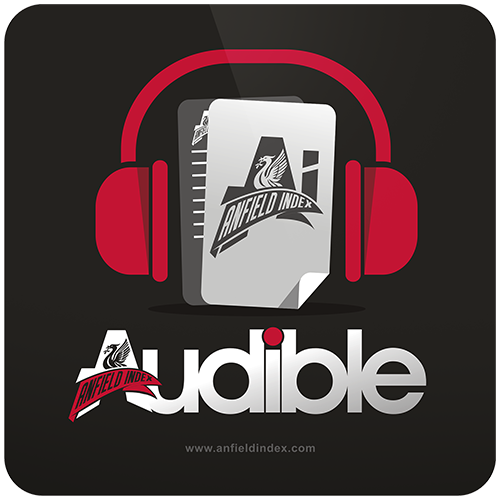 Listen to this article via @AIAudible !
After this past weekend's win over Stoke, I was a guest on the post-match Nina Kauser Show here on Anfield Index and was asked if it was Liverpool 'winning ugly'. Although it was certainly an ugly win, I did say that I felt when I think of 'winning ugly', I think of teams such as ours under Rafa Benitez, the Man United teams of the 1990's or Chelsea under Jose Mourinho in his first reign there; even Arsenal under George Graham, if you want to go that far back. Essentially, teams who you would fancy being able to grind out a 1-0 win, even if they scored in the first minute. The ability to grind out a win when not necessarily playing well is understandably a much-lauded credential. That is certainly not something this Liverpool team is really capable of, at least on a consistent basis. So, despite the win over Stoke and the recent victory at home to Burnley being described as winning ugly, I don't see them as milestones or a corner turned.
An ugly win doesn't necessarily mean winning ugly. That might sound silly, but this Liverpool team struggles with basic, simple defending and thus, although they can make a meal out of winning a game, it doesn't equate to being able to win ugly. The win over Stoke was more about the individual performances of Simon Mignolet, Emre Can, Roberto Firmino and Philippe Coutinho than it was about a team performing the basic to grind out the victory.
If we're not on-song, confident and firing as a team, we're relying on individuals to get us out of the mire. As was apparent again at Stoke, we sadly do not have good enough defenders or operate a system that sufficiently protects them. Winning ugly involves getting the basics right in order to win, especially defending, and unfortunately we can't do that with current personnel. So, if we are to win enough games to secure Champions League football for next season, we are going to need key contributions from certain members of the squad, predominantly attacking ones.

On paper, Liverpool's remaining six fixtures are all winnable…… on paper. However, as I've written about here recently, Liverpool have a problem with matches of this profile. Maybe, just maybe though, Jürgen Klopp might have an ace up his sleeve in the form of Daniel Sturridge. His cameo against Stoke was a good one and he's almost become a forgotten man with injury and illness.
A lot of focus has been on the injury of Sadio Mane, especially given how poorly Liverpool played without him whilst on AFCON duty in January, even though there were other mitigating circumstances at the time. Without a doubt, Mane's absence will affect the balance of the attack and responsibility will shift to Coutinho and Firmino to provide the difference against the so-called weaker teams. Firmino has looked a little jaded in recent weeks but was certainly refreshed in his substitute appearance against Stoke. Following his return from injury, Coutinho struggled to recapture his early season form but has been back firing on all cylinders in the past few games.
The attention on Liverpool's samba stars will not only come from onlookers but opponents also and that is where Sturridge could come into the mix. Known primarily for his goals, technique and fleet turn of foot, it's the intelligent movement and awareness of Sturridge that could be of benefit to Coutinho and Firmino. The space they like to work in and exploit is what some of the deep-lying and compactly organised defences we will be coming up against will be hoping to deny. However, Sturridge is adept at opening up pockets, as he did against Stoke.
Divock Origi, with his pace, directness, strength and restored confidence should also be an asset; he has a knack of getting goals. I can envisage Sturridge being brought on for Origi to up our game or Origi on for Sturridge to perhaps finish a team off.
With a defence that we sadly cannot rely on, our season now rests on us scoring enough goals. For that, Sturridge could yet turn out to be Liverpool's not-so-secret, secret weapon in their quest for a top-four finish.