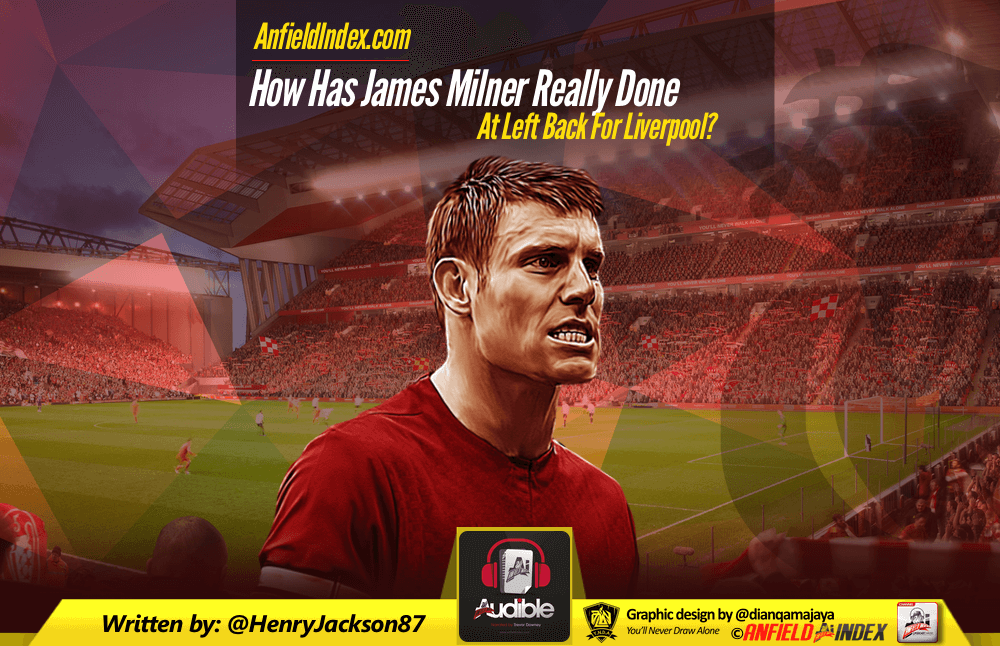 How Has James Milner Really Done at Left-Back?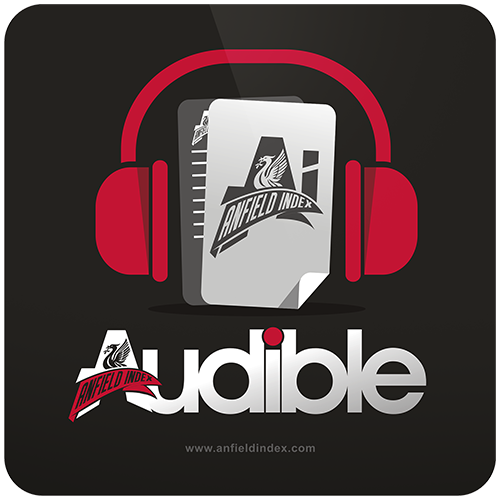 Listen to this article via @AIAudible !

At the start of the week I penned an article discussing the Liverpool players in the running for the club's Player of the Year award.
I chose five – Sadio Mane, Adam Lallana, Philippe Coutinho, Roberto Firmino and Jordan Henderson – and gave honourable mentions to Gini Wijnaldum and James Milner.
The reaction to Milner's inclusion brought the most divisive response of the lot, and it perfectly sums up why the 31-year-old will forever split opinion. He has always been someone you either appreciate greatly or think is stealing a living. Some were left bemused that he wasn't one of the five chosen to win Player of the Year, while others couldn't even fathom how he even got a mention.
This time last year, not even Uri Geller could have predicted Milner being used as Liverpool's first-choice left-back by Jurgen Klopp, but that is precisely what has happened.
There was much fume surrounding the decision, with some keen to see Alberto Moreno given a chance and others baffled by Klopp's decision not to sign a left-back more competent than both the Spaniard and Milner.
As we approach the end of Milner's first season in a completely unfamiliar role, it is intriguing to see how split the Reds fanbase is on his performances.
So how has he really done?
Positives
There are plenty of Milner admirers, and given his professionalism, winning mentality and down-to-earth style, it is easy to see why.
The former Man City man has made it quite clear that he is not particularly fond of being a left-back, but he has knuckled down and not let it impact him on the pitch.
For the large part, he has done well, and with Moreno enduring a hapless afternoon at Arsenal on the opening weekend, Klopp's decision to replace him with Milner has been vindicated.
The veteran may not possess his team-mate's blistering pace and natural width down the left flank, but the intelligence and consistency he has in his locker are on another level. They are far more important attributes.   
In general, Milner has been a positive influence, offering forays into the attacking third, linking up with Philippe Coutinho, in particular, and using the ball in a thoughtful manner. He has created 45 chances for team-mates as things stand, and his 80 per cent passing accuracy is proof of his quality on the ball. He has also only made one key defensive error.
Then, of course, there are the penalties. The Milner detractors almost like to use this against him, with a needless sarcasm that suggests he only receives praise because of his expertise from the spot.
His penalties have been vital for Liverpool this season, and no other player in the Premier League is as nerveless and trustworthy from 12 yards out.
Milner has fired home on seven occasions this season – he has missed none – including efforts away to Tottenham, Man United and Man City. His mental fortitude has been priceless in those moments.
While his performance levels dipped at times in 2017 – his ageing legs have started creaking as the weeks have passed – it would be incredibly unfair to label Milner's switch to left-back as a failure. 
Negatives
Right, that's the niceties out of the way – time to be a little harsh on Milner.
There is an undoubted snobbery that is aimed in his direction from some quarters, with some simply incapable of praising him, but he has been far from perfect.
When Liverpool were flying earlier in the campaign, Milner was a very effective cog in the wheel, and his defensive deficiencies were not exposed too often.
That hasn't always been the case, unfortunately, and there have been times when Klopp's decision not to bring in a natural left-back seems like an error.  As the Reds' form has dipped, his shortcomings have come to the fore, with his lack of pace and positional sense letting him down.
Liverpool's defence has looked shaky all season long, and Milner has to shoulder a certainly amount of responsibility for that. He has been an almost ever-present in the league, starting 30 of the 32 matches.
Equally, his crossing has often been aimless rather than thought-out, and to score no goals in open play is disappointing for a player whose career has been predominantly played on the wing. His leadership also hasn't always come to the fore in moments of adversity, which has been a surprise.
With Jordan Henderson injured for a sizeable chunk of the campaign, Milner has often captained the side but not played like the man with the armband.
Assessment
When it comes to making a conclusion on how Milner has fared in 2016/17, the truth is that there is a middle ground between those hailing him and those slaughtering him.
He has done better at left-back than almost anyone predicted, regardless of how stubborn some are willing to be, especially after a very shaky start away to Burnley. For that he deserves a huge pat on the back.
Liverpool have missed a natural player in that role a number of times, though, and you just wonder how much fellow Premier League left-backs such as Danny Rose, Nacho Monreal and Ryan Bertrand would have added to the team instead.
Should Milner be in contention for Player of the Year? Absolutely not. Should he be applauded for the good outweighing the bad? Without question.
The former England international certainly isn't the long-term solution at left-back – Klopp really must sign a new one this summer – but he can be a solid squad player who still does a job there when required. 
A seven-out-of-10 rating seems fair, perhaps edging towards a 6.5.