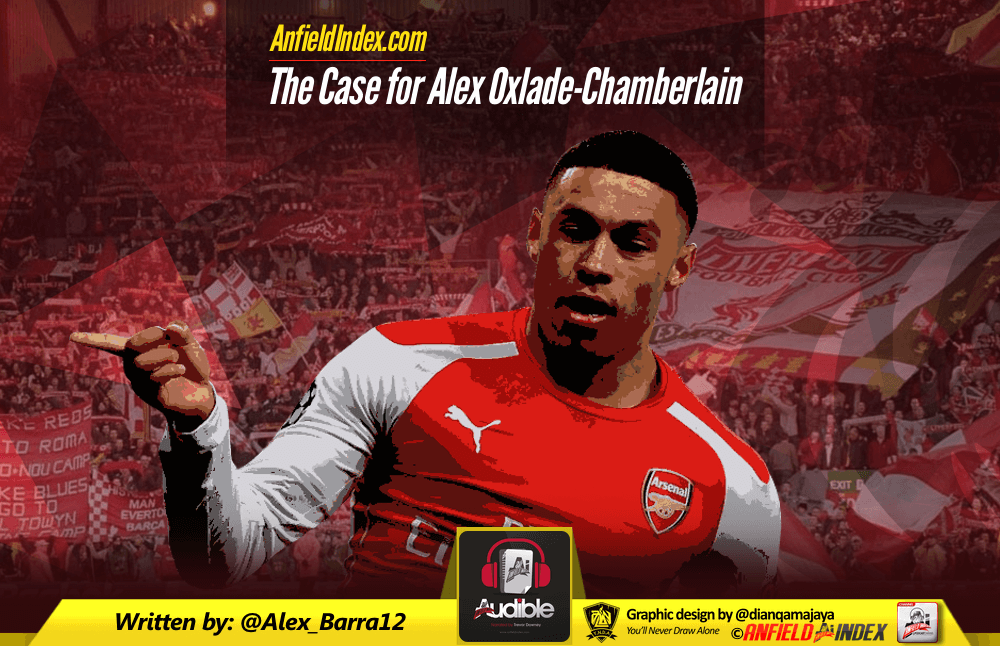 The Case for Alex Oxlade-Chamberlain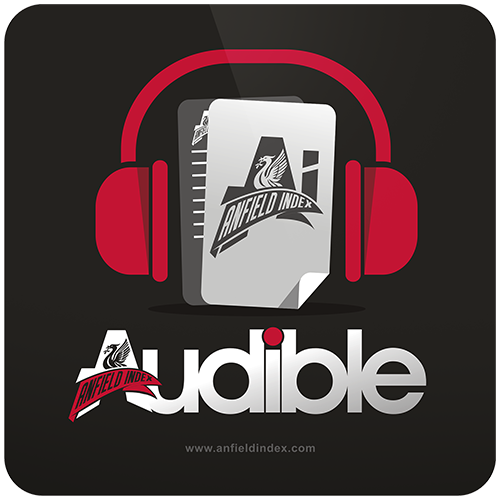 Listen to this article via @AIAudible !
Ahh, the summer time. Predominantly known for its pleasant weather, or, if you're an avid football fan, the sheer amount of back and forth information – more often than not false – being spread amongst this curious concept known as the "rumour mill."
Which takes us to the man in question. The rumour being spoken about is that of Alex Oxlade-Chamberlain's potential move from Arsenal to Liverpool. It's gained traction after a couple of reliable sources began to spin the mill's wheel, and the interest was confirmed by Melissa Reddy (Goal.com), who stated that no deal for Oxlade-Chamberlain would be done for the supposed £35 million, but suggested it's likely to happen for a figure in the region of £10 million.
Here's why, should the deal happen for whatever the price, "Ox" would make a suitable addition to Klopp's side.

He Rectifies the Shortcomings
Common complaints of Liverpool this season – especially in the year of 2017 – range from an often panicked and leaky defence to the lack of a goalscoring outlet. If you were to describe traits missing from Liverpool's system when in possession, however, you'd detail two key facets as lacking: pace when Sadio Mané is missing, and getting the ball into the box.
As good as Jordan Henderson has been, his lack of creativity when playing defensively rigid teams is stunning, and while Gini Wijnaldum has been excellent at most points this season, he tends to have a dwindling effect in games against parked buses. Adam Lallana suffers from the same trait, and Emre Can's struggles with injury have left a physical gap in the centre of the park.
Give "Ox" (as he's affectionately known, as if you, reader, didn't already know that) time and space in front of a stacked defence, and he'll dribble his way through two or three of them, then look to give a quick short pass off to someone in between the lines, run on, and try to get in behind. Operating just behind Firmino and Coutinho, in a way that could accentuate both his immense dribbling traits and spend whilst allowing him to play in a midfield three, could be the key to Oxlade-Chamberlain prospering, allowing for bits of skill like the one below.
The Master of Unlocking Potential has Another Shiny New Toy
One of the key reasons Liverpool supporters erupted in excitement at the mentioning of Jürgen Klopp managing their club was his reputation from Dortmund of building success with a young, vibrant, attacking team – many of whom he developed from relative obscurity. That's not to say he'll turn Oxlade-Chamberlain into a world-beater, nor is it to discount the opinion of a coach like Arsene Wenger. But taking talents and bringing the best out of them is Klopp's forte.
Take this for example: this season, Oxlade-Chamberlain's midfield stats aren't as impressive as Adam Lallana's: in all areas except for dribbles (2.2 successful dribbles per game compared to Lallana's 1) and being dispossessed (Dispossessed once per game as opposed to Lallan's 1.7 times) where Ox has Lallana well and truly beaten. Compare the Ox of this season to Lallana of last season, though, you'll see parallels. Similar pass success rate, similar crosses, assists, and through balls per game.
And Oxlade-Chamberlain is only 23.
In the build-up, he's begun showing some impressive traits as a passer of the ball – though the conflict in his head between taking an extra touch and putting a more simple ball through needs addressing. When he does opt to take on players and opts to unleash that sheer pace, the results can be special (like the GIF below, making a mockery of Leroy Fer), but his dependence on beating the man leaves him isolated too often.
But worry not, if he arrives, you can be sure Klopp will find his niche; like he did with Lallana's maniacal energy and Wijnaldum's mechanical passing. And the above pace could well be unleashed as an asset to Liverpool's movement.
Depth is the Key
Given the ability of this side on the counter-attack, and the types of teams Liverpool will likely come up against in the Champions League, having Oxlade-Chamberlain charging through the middle, or even out wide, would be a lethal option added to an already captivating counter-attacking side.
His goal against Liverpool in the first game of the season is a testament to his skills:
Make no mistake; Klopp's Liverpool side was in contention for the title in December. Then, January came, Sadio Mané left for AFCON and Joel Matip got injured. Henderson, Lallana, Sturridge and Can have all endured stints on the sidelines since. The biggest factor in Liverpool's stumbles has been the lack of depth: something immediately remedied with a shrewd addition like this. A player in the last year of his contract, with tremendous upside and potential to boot: it just makes sense.
Whether it be for energy in the middle or a burst of pace and trickery out wide, Oxlade-Chamberlain would be another cog to Jürgen Klopp's growing arsenal, and an impressive one at that.
*All stats courtesy of Opta. GIF source courtesy of ArsenalVideosHD