 Unnecessary Drama In The Liverpool Country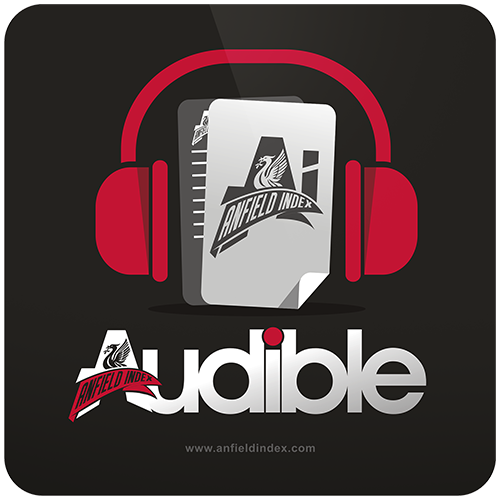 Listen to this article via @AIAudible !
I'll be honest with you, lovely reader. The majority of my 7-day enforced sabbatical was spent being deliberately oblivious to the football world and almost exclusively devoted to the pursuit of solving the problem of a troublesome brainpan. The latter endeavour, sadly, was wholly unsuccessful, but at least I managed to entirely avoid the unending drama of the Liverpool Country (© Mamadou Sakho) for long enough to be genuinely enthused by my return to AI Towers today, even in the knowledge that it would mean engaging with the grim vista of Allardycean smugness – frankly, the corpulent relegation avoidance specialist has nothing on the monumental arrogance of one or two medical 'experts' I've met, of late.
Having missed my first game in several seasons, it was with a renewed gusto that your scribbler returned to the news sites this afternoon in search of some nonsense entertaining enough to present to you here. Before we return to normal service, I will admit to being a tad miffed that there was no cringey display of solidarity from Mr. Tandon, Ms. Kauser et al in my absence. I don't think, for example, that doing the post-match phone-in whilst wearing DOWNEY on their shirts would have been a massive ask. I may not be the Zlatan Ibrahimovic of the group but surely I rate as highly as Marcus freakin' Rojo? To compound the ignominy, I see on my return to Twitter, that the usurper of my Prolific Article Writer™ crown – Mr. Sam McGuire, formerly of this parish – has been given blue tick status. Honestly, one week I've been away…
What an eventful few days it has been. In today's headlines alone, Mamadou Sakho would appear to have 'hand checked' his way out of the club, almost as certainly as if he had moonwalked out the door backwards whilst giving Jürgen Klopp the finger; Dejan Lovren seems to have dived headlong back into Public Enemy Number 1 status with his unfortunate outing against Crystal Palace; Daniel Sturridge, injured once more, is rumoured to have danced his last at Anfield and Lucas Leiva held a party to celebrate a decade of donning the Liverbird, during which there was a display of 'dancing' which one simply cannot unsee.

No matter where one looks for distraction, however, there is simply no evading the horrific reality that Liverpool capitulated in the most limp fashion to Crystal Palace on Sunday. That pain was certainly exacerbated by the glee and self-regard of the aforementioned pie-fancier, as he spoke of exploiting the Reds' weaknesses. He loves to get one up on 'the foreigns,' does Allardyce, and to have allowed a very ordinary Palace side to turn around a deficit and win will have galled Klopp immensely. It certainly galled the hell out of us fans. Of course, to add insult to injury, Liverpool continued their season-long custom of allowing teams and individuals to end long runs of unfortunate results against them – this was the first time the disgraced 67-day England boss had ever won at Anfield. Lovely.
A brief word, before we move on, on the frankly absurd nonsense surrounding the elaborate handshake-thing shared by Christian Benteke and Sakho. The latter had no business being on the bench, in full Palace regalia, in the home of his parent club, if he wished to avoid controversy. He did not wish to avoid it. I was a huge fan of the charismatic Frenchman in the Red, but it is one-eyed guff to suggest that he is an innocent and meant nothing by his actions. Sakho is a clever man who has a penchant for social media – he knew what he was doing, and fair enough.
Benteke's ostentatious 'I'm not celebrating' celebration was somewhat undermined by his engaging in the manual bonding with his chum under the nose of his former manager, but that is very much his right, as he probably views his time with the Redmen as not indicative of his ability. Frankly, I think I'd be breakdancing, if it was me. If you celebrated Luis Suarez and his swan-dive in front of a hapless David Moyes, which I know I most assuredly did, you can scarcely take issue with a bit of harmless Patty Cakes after scoring two goals.
One of the few Redmen to emerge from Sunday's farrago with any credit was Emre Can. The German, still to settle on a contract with the club, has been in very solid form in recent weeks, just when his manager has needed him most. However, operating in front of a unit that was as dysfunctional as the defence was against Allardyce's charges, is hardly conducive to finding one's best form. Can was busy and muscular but not as effective as he has been in the past few games. His honesty about the monumental cock-up was disarming and does him credit but his certainty about how four wins from the remaining four games will ensure Champions League football is, in the naturally fatalistic world-view of this columnist, a touch careless.
"It was stupid from us," the magnificently coiffed midfielder admitted. "But we have got to go again and it is still in our hands. If we win the last four games, we will reach the Champions League. That has to be the target. It has to be. We should have won this game. Again it was a set piece. We had worked on them in training, we had trained very well. All the set pieces in training we had done very well. But again we concede a goal after a set piece. It was stupid. We are frustrated, disappointed. It is always the same. We controlled the game, I think we didn't play too bad but then we conceded two goals from two chances…. It's very disappointing."
Disappointing, it most certainly is, chief. Almost as disappointing, in fact, as having been teased all day by kit manufacturers, New Balance, about the release of the home jersey to mark the club's 125th anniversary, only to find out at 8pm, having delayed the writing of one's column, that the "big news" was about how the jersey will be unveiled on the 27th. Here's hoping the design is worth the wait and that the previous policy of allowing a 4-year-old with crayons to design the kit has been abandoned. Otherwise, we'll set that firm of terrifying West Ham hooligans on them.