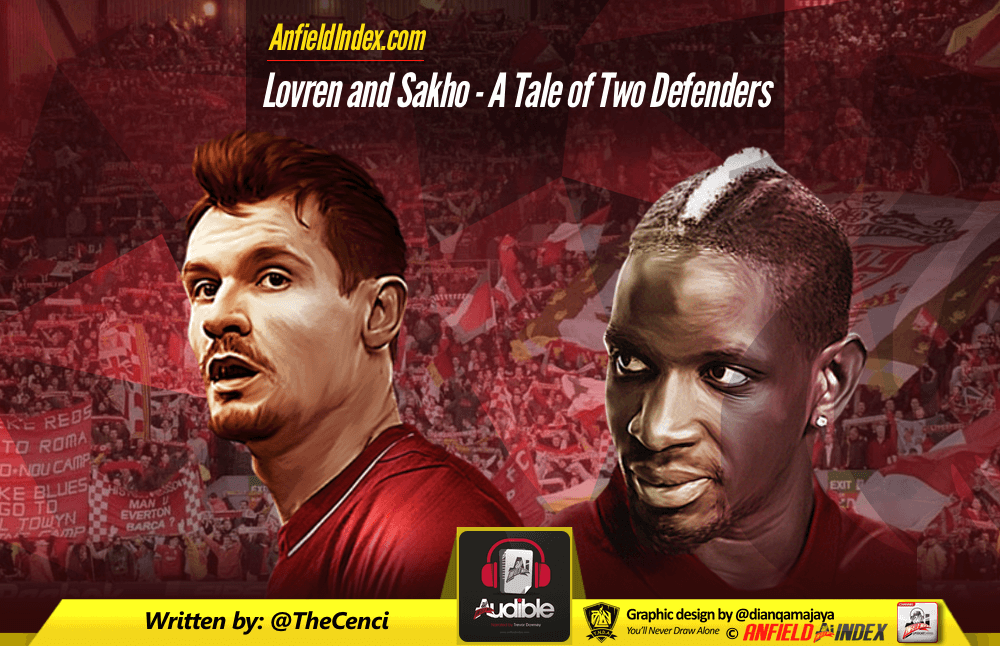 Lovren and Sakho - A Tale of Two Defenders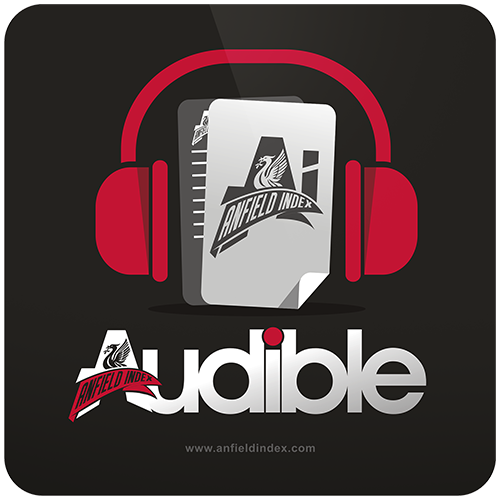 Listen to this article via @AIAudible !
Well that wasn't fun.
There's a term used in footballing circles known as 'doing a Spurs.' This involves playing magnificent football, getting closer to closer to shiny things only to bottle it and fall on their faces when it comes down to it. Take last season. They should be runners-up to Leicester City but lost their way and ended up being pipped by their greatest rivals.
Ah, that reminds me. Arsenal.

There's also a thing called 'doing an Arsenal.' This points to their propensity to go out of every competition in the same week, usually in late March, when they've been great for months and months. Usually due to their ill-luck in facing Barcelona or Bayern Munich in the Champions League. They're the classic hangover side. If they lose one they'll lose the next one too. Heads go.
This week saw 'Do a Liverpool' enter common parlance. Top four sides? Yep, bring them on by the score and we'll batter them. Two hard away games? No problem. Six points out of six. A Palace side run by a man who has never won at Anfield? Help yourself, lads.
This is not a modern phenomenon. In 2005 we beat Real Madrid 4-0, went to the home of the future champions and bested them 4-1 and still managed to lose to Middlesbrough in those handful of days.
We've done it again.
Top of the league in October, playing the best football too and the world to claim. Come Sunday we're down to the bones and our lads are exhausted. Furthermore, the bench looked like the chorus in a school play.
I'm all for giving youth a chance but we should at least have someone who can come on and win the game rather than sticking kids on to perform miracles.
Coutinho's goal was glorious (Assist: Hennessey, W), but there was an odd feeling at half time that this wasn't anything like done. Ordinarily you add to a glory goal with an average one and go from there, marking your superiority, but the way we played basically told Palace where we could be found wanting. Add a striker with a point to prove and the rest was inevitable.
The goals were awful though as much as you can point the finger at Dejan Lovren, you can point at others too. Don't get me wrong, Lovren stank the ground out but his wasn't the only unwelcoming musk emanating from the turf. The keeper aside the entire team were flat, confused and confusing. You can include fan favourites like Matip in that too. Woeful all over the pitch. As flat as Mondrian painting.
While we're talking about Lovren he was first up against the wall after the game. Sunday night Twitter was a 'Who hates him more?' contest. We all have our darlings in this regard and I'm no different, but some of the comments were just ridiculous. That was the first time the Matip and Lovren partnership had lost a game and it was also the first time they were both simultaneously shite yet only one man gets slated. True, it's because he made his enemies long before Joel arrived but I wonder where the 'I told you so' comments were during our recent unbeaten run.
Don't get me wrong. I come not to exhume Lovren – he was terrible – but a bit of consistency would be welcome.
There was also a curious pantomime sideshow about the man who once played alongside him. When Benteke scored his first (and didn't celebrate or, at least, not rub anyone's noses in it) he trotted over to the bench and celebrated with one Mamadou Sakho, formerly of this parish, in some stupid hand thing which I didn't understand.
A friend of mine quite rightly stated that he should be able to celebrate a goal his team have scored and that's fair enough but there are ways of doing it. A quiet applause, maybe. A pat on the back, whatever. What the hell is he doing on the bench anyway if he's ineligible to play?
There's a strong 'bring Sakho back' campaign as a) he's better than Lovren (debatable) and b) everyone deserves a second chance. While he was on the pitch and doing well we all loved him. When he milked the applause at the Dortmund game (I can't remember who scored the winner. Must look that up) he talked of 'the Liverpool country' and there was a sense that he was our man. 'He gets us'. That sort of thing.
I've just looked at the footage of his farewell speech when he left PSG. The opening line of the accompanying article was telling.
"He may be a Liverpool player, but Mamadou Sakho showed on Sunday night that his heart remains at PSG."
His heart remains at PSG and Liverpool and Palace and wherever he ends up next.
It's fine if you think he's better than Lovren but when people talk about second chances I have to pick up cudgels and swing them around my head at all-comers. There's the drugs thing but also nearly missing his flight, pissing about at a press conference and then, worst of all, missing planned physiotherapy and recovery sessions. What the hell is he doing? Still, he gets us, yeah? For a while.
Nah, not for me. I want players who can take Liverpool seriously, not someone who talks a good game and thinks that ambition begins and ends with fan adoration.
No, Sunday wasn't fun but all is not lost. The others have to go to hard grounds albeit with proper benches so if we just – just- squeak past our remaining games we should fall over the line to the big boys' European tournament.
Yes, we've done an Arsenal and done a Spurs but I wish we had their problems at times. They at least have full workable squads. The least we can do is defy our own shortcomings and put everything we have on the pitch and in the lungs of the people in the grounds. The Anfield atmosphere is a problem so let's do something about that and shout, scream, wail and cajole the lads home. Even the ones you hate. Liverpool first. Always.