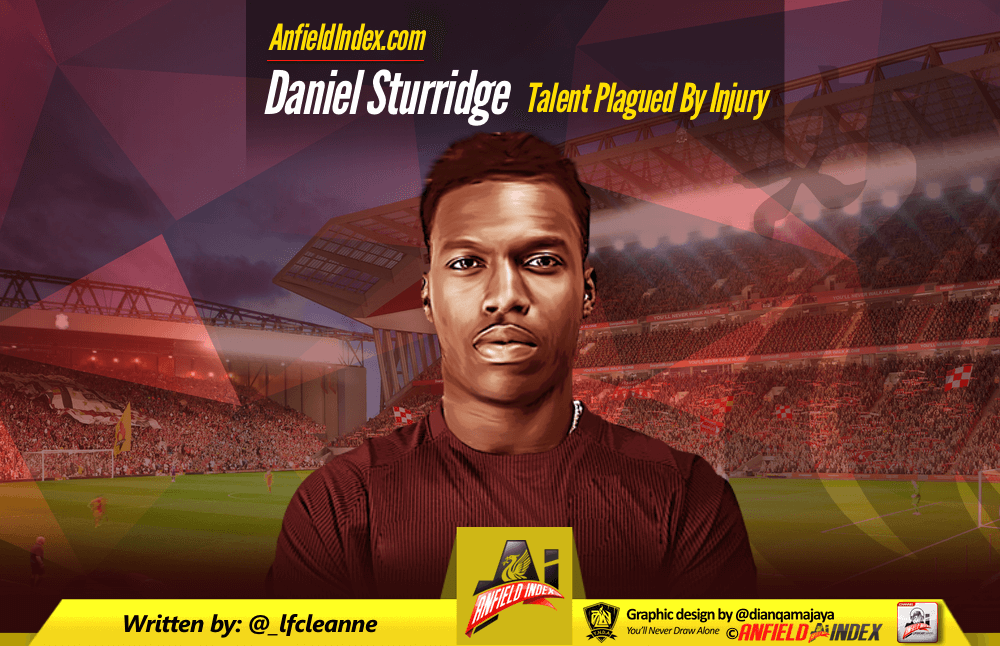 Daniel Sturridge: Talent Plagued By Injury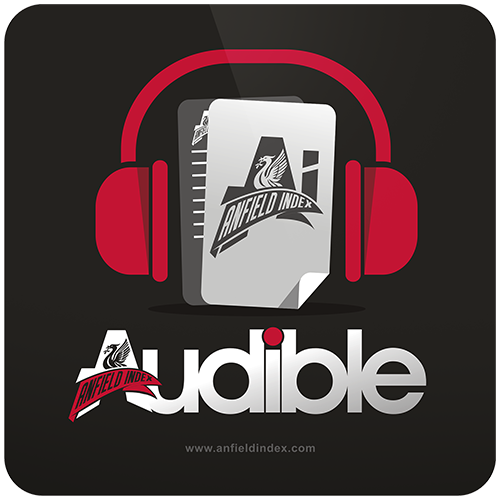 Listen to this article via @AIAudible !
Jurgen Klopp's one word answer regarding Daniel Sturridge's fitness after the disappointing 2-1 defeat to Crystal Palace provides the perfect summary of his Liverpool career. Injury stricken, the England international has been side-lined for a staggering 640 days since the 2011/12 season – the 9th worst record in the Premier League. It means he's missed over 50% of Liverpool's games since joining 3 and a half years ago.
Making the move over to Merseyside in January 2013, Sturridge represented somewhat of a risk for Brendan Rodgers. He had failed to really catch the eye at both Manchester City and Chelsea, but there was a feeling he simply needed a run of games and a manager to show some faith in him. That's exactly what Rodgers did and it paid dividends right from the word go, with 11 goals in his first half-season at the club.
Twenty-four goals in the 2013/14 season for Sturridge left Liverpool fans purring – a record only bettered by his striker partner Luis Suarez in the Premier League's top scorers. Telepathic in their build up play, the duo gained plaudit after plaudit, steering Liverpool agonisingly close to the title.
A delicious lob against Everton in the Merseyside derby; a clinical fourth in the thrashing of Arsenal and a mazey run finished off by rounding the Villa goalkeeper – Sturridge oozed class.
Often seen as the by-product of Suarez's brilliance, he wasn't given the appreciation or love he truly deserved. Suarez was the talisman, the cream on the cake, but Sturridge too, was unplayable. To say anything different would be wrong. Right where he belonged, leading the line for Liverpool, he was at his prime.
Opening his tally on the first day of the following season, Liverpool fans prepared themselves for more of the same. His strike partner may have departed, but the Englishman showed no signs of slowing down.
Cue the international break. A period of the season often ridiculed by fans for being good for nothing other than halting momentum and injuring key players, the 27-year-old's luck was about to run out. Under the supervision of Roy Hodgson, he was asked to sprint repeatedly despite Liverpool's medical staff raising concerns. Inevitably, an injury came to the fore.
Sturridge would go on to take part in just 18 of Liverpool's 58 games, scoring five goals. It marked a turbulent time for the club, with Rickie Lambert and Mario Balotelli struggling to pick up any of the slack in the goal-scoring department.
From then on it's been a story of frustration more than anything else for Sturridge. To put things into perspective, Christian Benteke made 42 appearances during his one season on Merseyside. In the three years since Luis Suarez departed the club, Sturridge has managed 42 appearances.
It's been a mixture of tears and an all-round lack of surprise every time Sturridge's name has been omitted from the lineup. He has suffered pretty much every injury in the book – missing four games due to an ankle injury, three to a calf strain, one to his knee, four from his hamstring and three from his hip.
The sight of him twisting and turning his way past countless defenders is now just a distant memory. Occupying a peripheral role this season, Sturridge has played 384 minutes out of a possible 1800 since the turn of the year. The ex-Chelsea striker has made nine starts this season in all competitions, last completing a full ninety minutes in the league 11 months ago – a game that ended in a 1-1 draw with Chelsea.
In his prime, there were few better finishers in the Premier League than Daniel Sturridge – just look at his 59 goals if you don't believe me. If this summer marks the end of his Liverpool career, he should be remembered for his brilliance of 13/14; his iconic wiggly arm celebration and his sumptuous finishing touch. Let's not forget, he reached 50 goals faster than Suarez, Fowler and Owen. Injuries aside, Liverpool once had a serious player on their hands. It's a real shame it has to end this way.