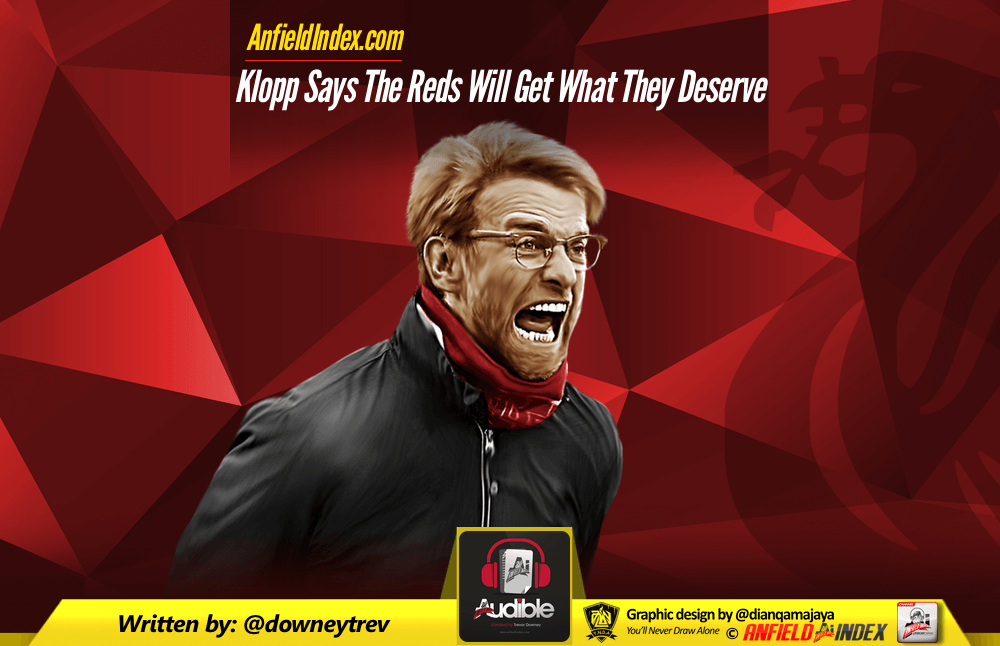 Klopp Says The Reds Will Get What They Deserve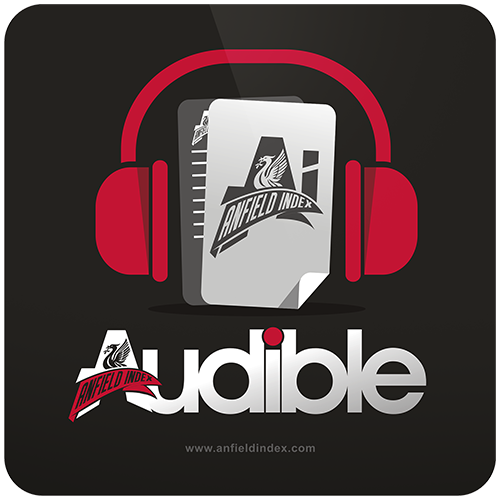 Listen to this article via @AIAudible !
With exam season almost upon us, I was reminded of an old teacher of mine who, when presented with a sea of anxious faces, used to say, "pressure is for tyres, lads." Now, plainly, he wasn't the most insightful or sensitive of gents, and no doubt he felt as though he was imparting something of great profundity, but that is the kind of trite guff that actually means nothing and makes people feel worse. Learned critics have maligned me for "verbosity" but there's a reason for it – I like my words to mean something.
As it happens, I can speak with an unfortunate authority on the effects that pressure can have on one's life. There's almost no upside, in my experience. The only thing that can offer solace is the feeling of exhausted pride that one has managed to keep all the plates spinning for another week and not expired in the process, and that is cold consolation indeed for a life endured rather than lived. Understandably, then, I am naturally wary of the type of individual who claims to thrive on pressure. I appreciate the sentiment but disbelieve it.
You can imagine the confusion I felt, then, upon reading Jürgen Klopp's thoughts on coping with the tension of the run-in.  Klopp is a man whose positive way of viewing the world appeals to me and the naturally upbeat German was having none of the negative talk about stress derailing his team's attempts to secure a top 4 finish. In a partially exasperated tone he has perfected, the Reds' manager insisted that what will be, will be. If his team are listening to the parping pomposity of the Champions League theme on Tuesdays and Wednesdays next season, then it will be because they "deserve" it.

"I don't think about it [Liverpool's current position]," Klopp insisted to Liverpoolfc.com, fibbing expertly. "We should start trying to think about things positively – the world is serious enough. We won, it was very important. We lost last week, it was not so nice. Now we play Southampton; does anybody think we already have the three points? It's not like this. We have to work for it, that's what we should do. In the end, you get what you deserve. You will get what you deserve. We will see what we deserve. In this moment, we have the opportunity to fight for it. This kind of pressure, I really love. To fight for something means you are in a good position."
As I said, it's impossible to object to the sentiment here and perhaps Klopp is being entirely honest when he says he loves the pressure of being involved in a fight for something at this stage of the season. It is certainly preferable to simply going through the motions and seeing out a campaign but I'll wager that he would "love" it even more if there was no pressure because the results achieved by his team had already secured a berth in Europe's premier competition.
In his first season, the Liverpool boss was involved in a fight for a major trophy right up to the final. The remaining three fixtures of this season have that feeling of a cup run about them. Klopp will be hoping for a more satisfactory conclusion to this particular sequence of matches. As an old duffer who remembers the time when Liverpool were serial winners gathering cups in May, I get a little queasy about the concept of too much excitement at finishing third or fourth. Don't get me wrong, I'll be thrilled should Liverpool clinch it in the end, but the culture of Instagram group selfies from the dressing room after a win doesn't sit well with me, curmudgeon that I am.
An even older and more curmudgeonly Irishman was making a very similar point, recently. Roy Keane, who, to be fair, knows a thing or two about winning, broke out his most disdainful and withering tone when speaking about "big clubs…celebrating fourth" like it was a trophy. Keane, who always looks as though he's smelled something despicable and suspects you, was unequivocal in his disapproval of such elevation of mediocrity.
"When I see clubs like Liverpool and Man United celebrating getting into the top four, I cringe at it, I really do," Keane told RTÉ Sport. "Any of these big clubs – do you think that Real Madrid and Barcelona would be celebrating getting fourth? Come on, get a grip. It is about getting your hands on a trophy. People talk about getting into the top four because of the financial rewards and it was great for teams like Leicester to qualify but for the big teams, Man United, Chelsea, Arsenal, celebrating fourth? I say shame on you."
Now, I know all about the financial boost of Champions League participation and the prestige that goes with being in the competition, but it is pleasing to hear someone say what some of us are thinking quietly and too reasonable to articulate aloud. Liverpool should be about trophies. Still, as usual, Keane's probably a bit extreme with his take.
With everyone now duly reprimanded by the Corkonian grump, we can move on to the real news of the day. As part of the club's 125th anniversary celebrations, The Centenary Stand is to be renamed The Kenny Dalglish Stand in a bid to recognise the immeasurable contribution the Scot has made to Liverpool, both club and city. On a personal note, I am filled with pride and delight at this development. Cynical sorts will no doubt question the significance of this move by FSG, but having taken the decision to renovate Anfield and stay in the club's spiritual home, I cannot think of a more note-perfect decision than to have a huge part of the famous old stadium bearing the name of my childhood hero.
Kenny Dalglish is Liverpool Football Club. As John Henry said, "his name is synonymous with our club, with our home and the city of Liverpool" and now this most modest of legends will cringe inwardly every time he enters the ground and sees the magnificent edifice bearing his name and it will be wonderful. Over now, to the current players, to ensure that The Kenny Dalglish Stand plays host to some exalted European visitors next season.