 Liverpool's Saints Raid: A Success?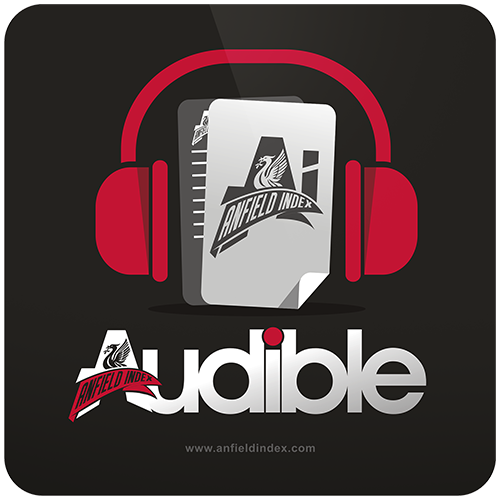 Listen to this article via @AIAudible !
Until very recent years, Liverpool and Southampton were two clubs who had very little to do with each other. There was no rivalry to speak of, there had been no real classic contests between the pair and the relationship between the duo was relatively healthy.
That all changed in the summer of 2014, when all of a sudden, the Reds started raiding Saints' best players, with five signings made in total in the years since. There may be more to follow at the end of this season, if recent reports linking them with moves for Virgil Van Dijk and Ryan Bertrand are to be believed.
Southampton haven't exactly been left enamoured with Liverpool effectively making them weaker year upon year, and they seem to get an extra spring in their step when they take on the Reds these days. 
They have not lost in the three meetings this season, including the two-legged League Cup semi-final, and have kept clean-sheets on every occasion, too.
The next chapter occurs on Sunday afternoon, as Claude Puel's side try and thwart the Merseysiders' Champions League bid at Anfield. 
Anyway, back to all those players Liverpool have stolen from Saints.
The quintet of Rickie Lambert, Adam Lallana, Dejan Lovren, Nathaniel Clyne and Sadio Mane have all traded the south coast for Merseyside in the last three years, enjoying varying degrees of success in a Reds shirt.
The question is: should Liverpool's business with Southampton be deemed an all-round success? Let's start with the positives.
Mane
The one that immediately jumps out is Mane, who has enjoyed a spectacular opening season at Anfield.
He has added pace, movement, end product and influence to an attack that often appears one-paced and predictable without him, and there is a strong argument to say he has been Liverpool's Player of the Year.
Supporters weren't jumping for joy when Jurgen Klopp took a punt on him last summer, but having long been an admirer of the 25-year-old, it is easy to see why he was so desperate to bring him in.
Had it not been for injuries and Africa Cup of Nations duty, he would have been in the running for the PFA Player of the Year gong as well. 
Lallana
Lallana has been the second-most successful buy out of the five, although for a while it looked as though £25million had essentially been thrown down the toilet.
Since Klopp's arrival, the England international has been reborn, becoming one of his manager's real favourites and arguably the Three Lions' best player these days.
His natural ability is outstanding – he would receive so much more credit if he was Spanish or German – but he has added the substance to his game that was sorely missing in his first 18 months.
At 28, he is right at the peak of his powers, and his staggering work-rate and intelligence make him a vital cog in the wheel. Like Mane, Liverpool feel a different side without him on the pitch.
Clyne
Clyne was brought in as a direct replacement for the ageing and increasingly erratic Glen Johnson, and he has to be considered a successful signing, contrary to the opinion of some.
The 26-year-old can be limited going forward – that especially applies in the last few months – but defensively, he is often immaculate and his fitness levels are superb.
Liverpool can do better than Clyne if they look hard enough, but he is someone you will only fully appreciate when he misses a chunk of games.
The Reds do not have enough players who can guarantee of six or seven-out-of-10 performance ever week – Clyne is just that. He is the least of Klopp's worries right now, and the manager knows that.
Lovren & Lambert
Few Reds players divide opinion quite like Lovren, but it is hard to describe his time at Anfield as remotely convincing.
There was resounding excitement when he joined Liverpool, following a strong season for Saints in 2013/14, but he has not hit the heights expected of him.
His detractors believe his performances under Mauricio Pochettino's Saints were aided by having Victor Wanyama and Morgan Schneiderlin shielding the defence, and it is an argument that definitely has some credence to it.
Under both Brendan Rodgers and Klopp, Lovren's deficiencies have been exposed too often, and he has far too many bad games to be considered a regular starter moving forward.
The 27-year-old has good performances in him, it is important to mention, and some of the criticism can feel very agenda-driven, but he has not been a good signing. 
Last but not least is Lambert, who lived his dream of playing for his boyhood club, but frankly, never felt suited to Liverpool. He arrived at the age of 32, and it was clear straight away that he was far too limited to be playing for a club of the Reds' stature.   
The striker's effort levels and attitude could never be questioned, but Rodgers' decision to sign him was a bizarre one. Granted, he wanted a Plan B, but Lambert was not it.
Conclusion
Although there has been some negativity aimed at Liverpool buying so many Southampton players, the business between the two has been a triumph, on the whole.
Both Mane and Lallana are two of the first four or five names on Klopp's team-sheet, and they are likely to remain that way for the foreseeable future.
Clyne has been Mr Consistent ever since he joined, and although his current form is average, at best, he has thrived far more than he has struggled. 
Lovren needs to become a squad player and Lambert didn't work out in the slightest, but as an overall assessment of the five signings, the good comfortably outweighs the bad.
Van Dijk would be a tremendous acquisition, and Bertrand could also shine – Southampton will hate us even more if that happens.