 Is Klopp Solving Liverpool's Biggest Problems?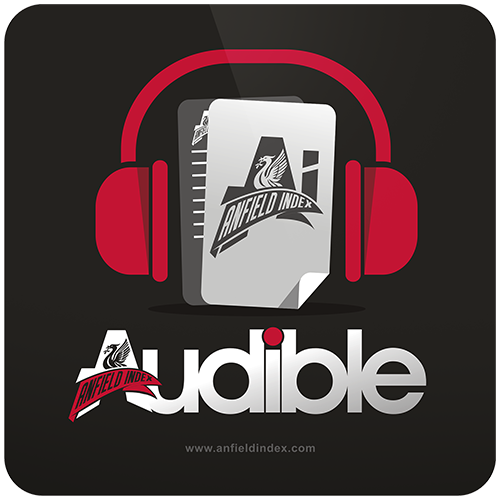 Listen to this article via @AIAudible !
When Liverpool lost 3-1 to Leicester at the end of February, it was the culmination of a truly horrendous run of form that saw the Reds win just one of their seven league games in January and February, as well as crash out of two cup competitions. Overall, we registered just two wins from twelve across those two months, a 1-0 win over Plymouth in an FA Cup replay, and the 2-0 demolition of Spurs. After the Leicester game, Klopp made a point of saying that his side needed to find new ways to win games. It was at this point that criticisms of his side's mentality and defensive frailties reached arguably their peak.
Since then, Liverpool have played ten games, which is a reasonable sample size. Over that period, Liverpool have won six, drawn three and lost one for a total of 21 points. Over the course of a whole season, that would translate to 80 points, which is slightly more than the Reds will end up with this campaign.
And yet over this ten game period, which has been in many ways symptomatic of Liverpool's entire season, how many times have Liverpool played well? How many of those games have they deserved to win? The 3-1 win over Arsenal right at the start is arguably the only one. Liverpool played well against City but probably didn't deserve to win the game and on balance a 1-1 draw is fair. And against Everton, it was the case that Liverpool played reasonably well, but were bolstered by fabulous finishing and horrendous goalkeeping, and on balance were slightly fortunate as Everton had excellent chances.

The crucial turning point in Liverpool's campaign in 2017 appears to be the 2-1 win over Burnley, and since then the team have been able to pull out a string of so-called ugly wins. Against Stoke, Liverpool were awful but were able to turn over a 1-0 deficit to win 2-1. The following week, a Bobby Firmino header proved the difference as the Reds saw off West Brom. And of course, there was the 1-0 win over Watford last Monday.
But here's the rub. Over this period as much as any other, but truthfully all season long, people have been questioning two areas. One point that has been made is that it's a mental issue, that Liverpool simply don't have the mental strength to produce results when things aren't going their way against smaller teams. Another is that defensively Liverpool are extremely error-prone and make lots of mistakes. Both of these points are extremely valid, and have categorically been issues all season long, but I think Klopp has started to solve both issues.
Because here we are, ten games after Klopp said that his team need to be tougher and find ways to win. Liverpool have struggled at times, have not been fluid, and can scarcely say that they've played well. But they've done exactly what Klopp asked and ground out results: losing just once in that period and all but securing top four in the process. Moreover, from the defensive point of view: Klopp has been able to play Lovren and Matip as a central partnership for four league games in a row for the first time since October, and as a result, Liverpool have racked up three clean sheets in those games.
Of course, this is oversimplifying what has been a very rocky two months or so. Liverpool's defence imploded against Crystal Palace, and dropping two points against Bournemouth due a late equaliser was incredibly poor. Moreover, as solid defensively as Liverpool were against Southampton, they were absolutely woeful going forward.
But the bottom line is this. Klopp realised things weren't working. He was missing key players, results simply weren't going their way and we were in real danger of missing out on Champions League football. So Klopp changed things to try and solve these two big issues: our defensive implosions and our mentality issues. And over the last ten games, whisper it, but things have definitely improved. Liverpool have conceded just nine goals, back to a manageable if still below par, 0.9 goals a game. Over two points a game represents Champions League worthy form. And have Liverpool too often relied on moments of individual world-class quality from key players to win games? Yes. But here's the point: Klopp has those players at his disposal. Does he know that Emre Can is going to pull off a bicycle kick against Watford? Of course not. But between Coutinho, Firmino and Origi, Klopp trusts that his front three are good enough that one of them is likely to produce a match-winning performance on any given day. And until the Saints game (Liverpool's first failure to notch a goal in three months) he was proven correct.
So looking ahead to next season, I wanted to highlight three key individuals in the side, who will all prove crucial if Liverpool are to finally shake off the negative mentality that has been a real problem at this club for a long time, and that I believe Klopp is finally making strides towards getting rid of.
Joël Matip
Matip has been critical in the improvement at the heart of Liverpool's defence. Whilst overall his 2017 has been patchy, he has turned in some genuinely exceptional performances in the last couple of months and particularly in the last week. He was Liverpool's best player against Saints, and our second best behind Emre at Watford, and it's no coincidence that Matip's return to form, and playing alongside a regular partner in Lovren, has resulted in Liverpool turning in three strong defensive performances in four games.
Emre Can
Emre Can is at the heart of Klopp's pragmatism in recent weeks and simply put, this run wouldn't have happened, or worked without him. He showed his snideness against Arsenal, but the Burnley and Watford performances show that Can is the master of this win-ugly, grind-out results mentality. Scored two wonderful goals in those games, but more importantly, has done everything he can to win midfield battles and keep his team in the game over the last two months.
Phillipe Coutinho
Whilst Firmino has also been extremely important in ensuring Liverpool produced big results, nobody has done more to spark Liverpool than Coutinho. Four goals and an assist in five games in April yielded ten points for his team, with his goals and performances vital to Liverpool's momentum staying. He's one of only a handful of players who can provide key moments when the team isn't playing well.
Have Liverpool finally gotten rid of the mental problems and defensive inconsistencies that have plagued their season? No of course not, it was just two weeks ago that two howlers cost us three points against Crystal Palace, and just two days since we failed miserably to break down Southampton. But Klopp promised a change of focus and although the road to top four has been far from flawless over the last two months, if Liverpool can drag themselves over the line the truth is this: Klopp has delivered. And given another summer with this squad, and another transfer window to do business in, there's no reason to sense that Klopp can't keep delivering. Yes he has made mistakes, fundamental ones. And yes, there's no denying that January and February were shambolic. But has Klopp learned from them? And are there positive signs that he's addressing the systematic issues at this football club? I would suggest that the results over the last ten games would suggest that there are.