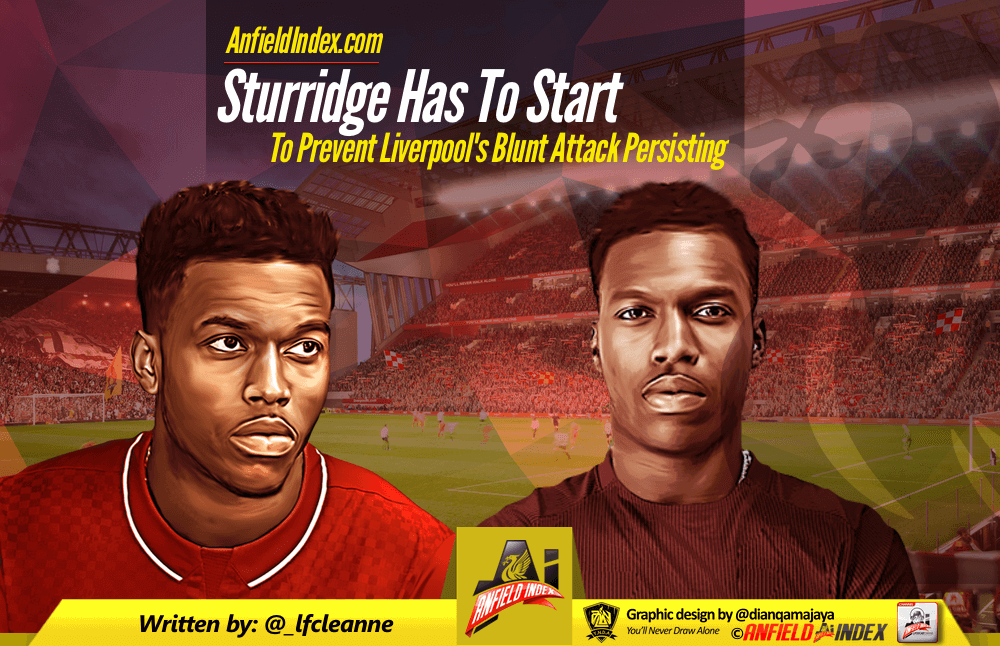 Sturridge Has To Start To Prevent Liverpool's Blunt Attack Persisting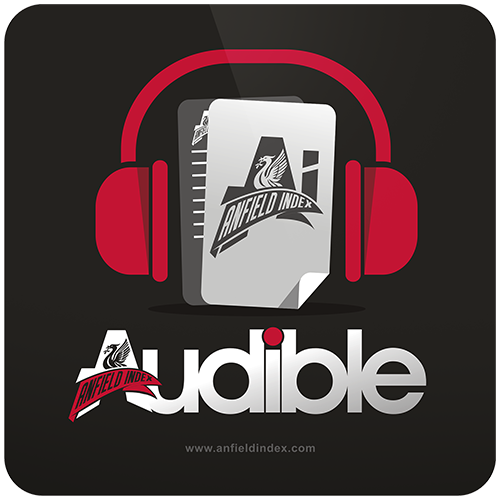 Listen to this article via @AIAudible !
With Liverpool's attack continuing to look like a harmlessly blunt instrument, it could well be time for Jurgen Klopp to unleash Daniel Sturridge from the off against West Ham on Sunday.
The 27-year-old has endured another tough season at Anfield, with a long list of injuries greatly restricting his ability to hold down a regular spot in Jurgen Klopp's team. Having made just five starts in the Premier League this season, he is clearly behind both Firmino and Origi in the pecking order, making a summer move increasingly likely.
However, his performance off the bench against Southampton at the weekend showed clear signs he could yet have a big say in the outcome of Liverpool's season.

Although unable to break the deadlock between the two sides, Sturridge's introduction brought a completely different prospect. Coming on approximately at the 70 minute mark, he created more chances than any other player (3) – an indication of just how lacklustre Liverpool were on the day but also proof that the England forward brings a spark to proceedings. To echo that further, his tally of three was more than Coutinho, Firmino and Origi combined, while more than the entire Saints team.
2 shots on goal completed a short but impressive performance from the number 15, showing that despite his injury struggles, Sturridge is more than capable of contributing towards Liverpool's top-four challenge.
That edge he brings to the front line coupled with his deadly eye for goal should see him put in contention for a starting spot against West Ham. Origi's begun to fade out in the last few games having failed to score since the home draw with Bournemouth in April, while Coutinho and co. were also sub-par on the day. The dependency on the Brazilian to inject some creativity must be a worry, with teams often man marking him out of the game to leave Liverpool a shadow of their usual selves.
Thus, things need to be shaken up in the final two games if The Reds want to remain on the front foot. Based on his performance last weekend, Sturridge could be the man to provide such a boost.
With West Ham keeping four clean sheets in their last five games, Sunday's game could well be another tale in the chapter of Liverpool attempting to break down resolute defences. That book doesn't make for very good reading if you're Jurgen Klopp, with a lack of imagination and creativity proving to be Liverpool's undoing time and time again this season. Not only that, The Hammers delivered a huge performance against Tottenham last Friday in a display fuelled with determination and defiance. That game in itself should give Liverpool enough warning of the task that lies ahead.
Five goals in the last five games makes for a dismal record especially with Liverpool being one of the most potent attacking forces in the league earlier this season. Sturridge provides their best hope of stopping a blunted forward line from continuing until the end of the campaign. Injuries aside, there can be no doubting the 27-year-old's qualities and having made such a strong impression during his cameo against Southampton, Klopp would do well to unleash him from the off. The alternative? Persisting with a striker currently bereft of ideas in Divock Origi.
Whether Sturridge is 100% fit or not is, in many ways, irrelevant at this stage of the season. After all, we don't want to look back on the last two games having missed out on a top four spot but with a fully-fit Sturridge to boast about. What good would that do?
Needless to say at this point, Sturridge has to start at the weekend. His vibrant cameos against Watford and Southampton give proof of what he can offer in the winding down of the campaign. With a summer move away from Merseyside likely, this could be the perfect way to say goodbye. It's now up to Jurgen to make the call.