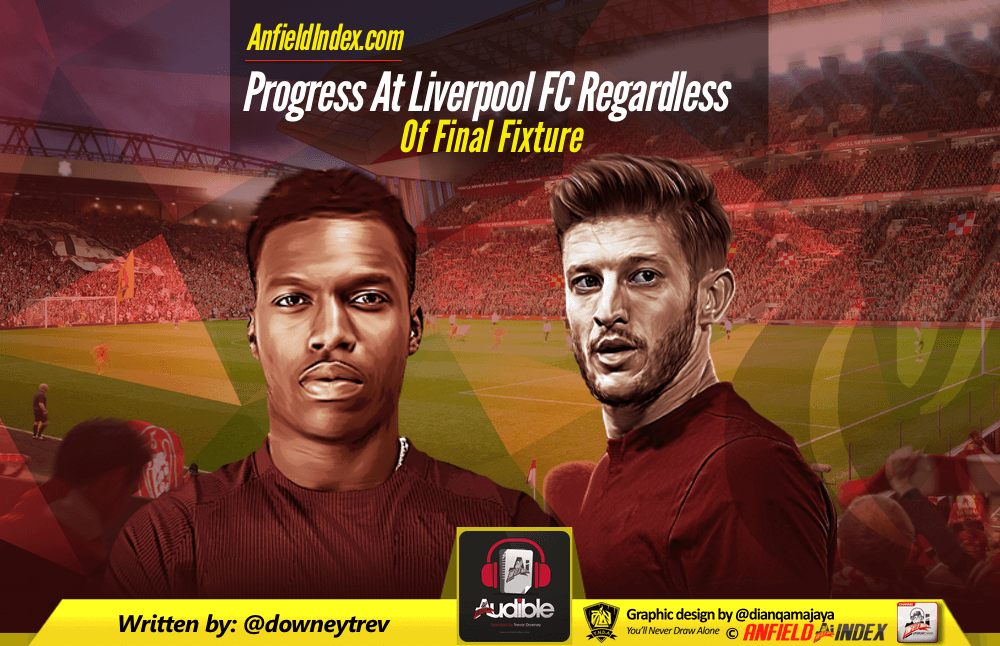 Progress At Liverpool FC Regardless Of Final Fixture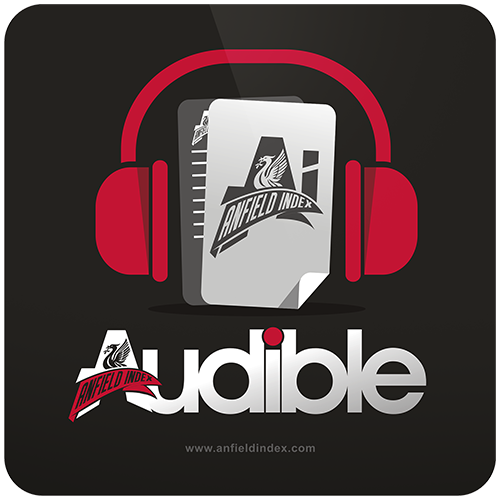 Listen to this article via @AIAudible !
Let's get something absolutely clear from the off, friends – whether Liverpool beat Middlesborough and secure a Champions League play-off or not, there has been obvious, demonstrable progress under Jürgen Klopp this season. This really shouldn't need saying, but the fickle and pugnacious nature of many of our fans makes it important to nail your colours to the mast on any areas of potential conflict. Heaven forbid that one might not be comically extreme on every position. It seems to be de rigeur to be entrenched and furious about every decision the club makes. There are times when LFC phone-ins and social media seem to be solely populated by outraged Alex Jones clones frothing rabidly about the issue of the day.
Normally, as a comparatively measured chap, I abhor joining in the screeching rancorous civil war beloved of so many who purport to share an affinity for Liverpool Football Club. It always seems like such a boring kind of hysteria, such a fruitless investment of one's energy – the impotent raging against something one cannot hope to influence. On the issue of progress, however, I bow to no man, woman or keyboard warrior. Things are getting better. You can throw stats at me until Charle Adam's cup final penalty eventually comes down from the sky and I will not waver – Klopp's 2017 Liverpool, even if it has stumbled unforgivably this season, is on the up.
When it comes to Jürgen Klopp and Liverpool, however, everybody's a critic. Professional curmudgeon and controversy enthusiast, Eamon Dunphy, writing in The Irish Daily Star today, said that the Redmen "need to start thinking, and acting, like a big club again." His thesis is that Liverpool's owners must back their manager in the transfer market, assuming the objective of top-tier European competition is attained.

"The Liverpool squad needs to be strengthened significantly," insisted the cadaverous ex-Manchester United and Milwall grunt. "They need a goalkeeper, at least one centre-half, a left-back, a central midfielder, a winger and probably two strikers. And they need players of Champions League quality in those positions. They won't be easy to find as a host of top clubs will be going into the market. But if Liverpool are prepared to spend big – on wages as well as transfer fees – they can attract quality, as the club is a global brand. Tougher tests are coming down the track, but Liverpool have a chance now to make a big statement about where they want to go."
Not many would argue with that patently obvious take on the Anfield squad situation, but when the grizzled pundit cites "the happy-clappy image" of the German coach and speculates that it "could be wearing thin with players when things aren't going well," he is straying into the kind of territory that seems gratuitously insulting and indulgently subjective – in other words, exactly the kind of thing that some Liverpool fans have been whining at each other about all season. Some folk, it seems, feed on conflict and these misery vampires are all too prevalent.
For this reason, it was especially gratifying for those of us inclined to mine the best from life, when Daniel Sturridge started and scored on Sunday. His goal was exactly the kind of thing we love about the player – clinical, clever and effortlessly classy. The Sturridge situation is complex and endlessly frustrating but the player's brilliance has never been up for debate amongst those of a rational nature. The rage-chorus is currently engaged in bile-soaked speculation about the wriggly-armed hitman but many of us were just supremely relieved and heartened to see the player do what he does best.
"The manager has shown faith in me and we have a good relationship as well," Sturridge insisted. "The fans have been different class. I don't have any worries about next season. I am looking forward to this last game. We need the three points of course and then we'll be in the Champions League. These are the things I guess you don't train on very much when you're one on one, you don't really get many, with that much time anyway. I felt sharp. I'm glad to be starting and glad to be providing some chances for the boys as well and it's a great victory for us."
After the match, Klopp, who recently promoted the Reds' participation in the summer's Audi Cup in hologram form, was understandably pleased with his charges and took some satisfaction in the players' ability to "handle pressure." He told the media that the immediate dressing room reaction was 'one more time, one more game' which indicates that nobody at the club is expecting or relying on any favours from David Moyes or Ronald Koeman. This is probably a very wise course of action. Another smart move might be for the manager to go with a similarly attacking line-up against Middlesborough. Certainly his neighbour and hug-buddy, Adam Lallana seemed to suggest that the choice of personnel imbued the team with a sense of confidence.
"It was a very calm atmosphere actually," the talented attacker told Liverpoolfc.com. "People were obviously talking about the pressure with the results on Saturday, but I felt very calm even in the warm-up and the dressing room. I felt the balance was right and we didn't have to put too much pressure on ourselves. You only have to look at the teamsheet and it had goals, creative players, it had everything really, and I felt we trusted that, we trusted our ability."
A moderately clever French bloke called Voltaire once said that "appreciation is a wonderful thing. It makes what is excellent in others belong to us as well." Lallana was able to see what was admirable in his teammates and it gave him confidence. Ahead of the make-or-break fixture at Anfield next Sunday, Liverpool fans could try the same approach. The points tally, the peaks of performance when they have come, the overall standard of the personnel and the results against the very best sides are all evidence of progress. Needless to say, we'd all be that much more appreciative if those things were on display in the very finest European venues next season.