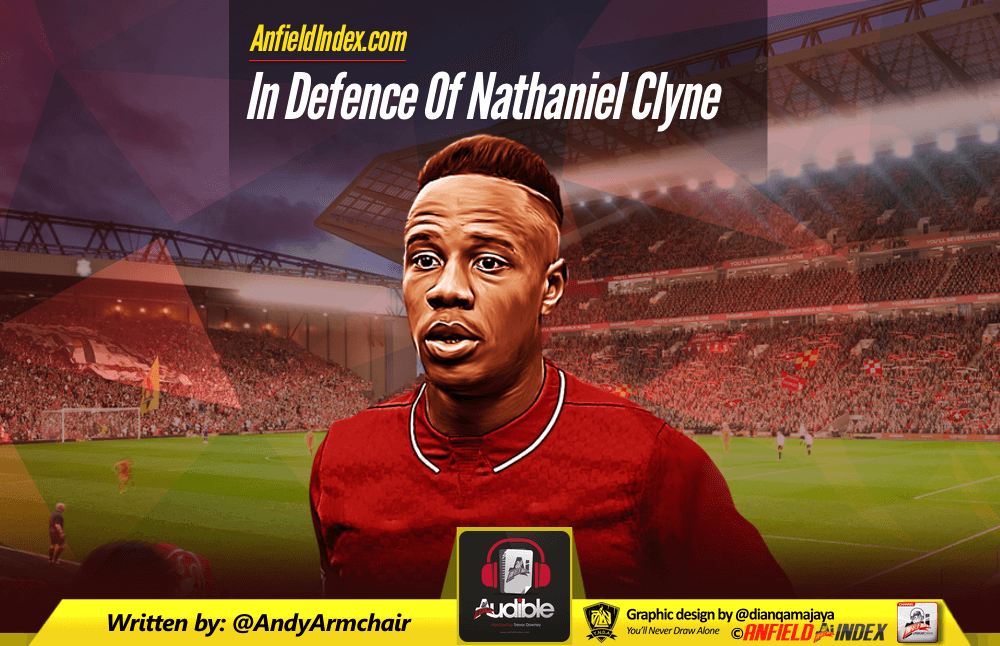 In Defence Of Nathaniel Clyne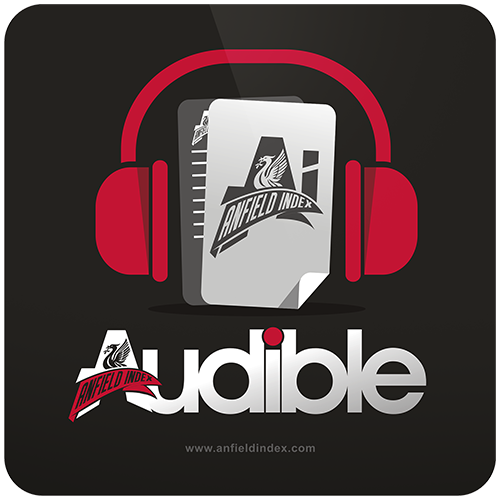 Listen to this article via @AIAudible !
Nathaniel Clyne seems to have become a hot topic this season. After arriving from Southampton in the summer of 2015, for a fee in the region of £12.5m, Clyne enjoyed an impressive first season at Anfield. As he'd shown in his time at The Saints, Clyne was a solid defender with decent technique, a tidy pass and a good turn of pace. Having also established himself in the England team, it seemed Liverpool had resolved their right-back issue at a very reasonable price. Fans were certainly happy with Clyne, even though his attacking play clearly needed working on.
Fast forward a year and fans drawing up their lists of player upgrades required this summer suddenly included Clyne. The guy who was a consistent performer in a defensively solid Southampton side and had a positive debut season at Anfield is now seen as surplus to requirements by some. I accept that Clyne has had an indifferent campaign defensively and a disappointing one from an attacking perspective, but of all Liverpool's personnel problems in defence, I still believe Clyne is the least of those worries. A positionally smart midfielder who can read the game effectively and offer the defence some proper protection, a centre-back who can anticipate play and is comfortable with 1v1's, as well as a left footed left-back who can both defend and provide attacking balance are all much higher priorities than an upgrade on Clyne this summer.
Don't get me wrong, I'm not saying Clyne should be immune from criticism, far from it, but it feels as though it's become en vogue to pin-point him as a weak link in the team. As I've already said, I don't think he's had a good season and the attacking side of his game is an easy target. It's an area he needs to improve on with the type of overlapping runs he makes and the quality of his crossing; however, I don't think he's as bad going forward as some try to make out.

The emergence of Trent Alexander-Arnold probably hasn't helped in terms of perception of Clyne. The youngster looks a talented prospect and will hopefully have a bright future at Anfield, but the impatience of some for him to replace Clyne not only heaps unnecessary pressure and expectation on Alexander-Arnold, but probably also magnifies any indiscretion from Clyne. Alexander-Arnold looks comfortable going forward and his goal for the Under 23's against Everton has some perceiving him to be our very own Dani Alves. Apart from the fact that we do not have the exceptionally well drilled back three and midfield of Juventus that can offer Alves the freedom to explore his natural attacking strength, Alexander-Arnold will need time and patience to develop his game, so unrealistic expectations and comparisons will not help the kid.
A defensive issue that has stood out for me with Clyne has been when strikers peel off behind our centre-backs and he's unable to cover when crosses come from our left side. Whilst this is an issue for Clyne, it's also an issue that our centre-backs too easily allow forwards to drift off them with simple movement. The other side to that is how much easier opponents find it getting behind the left side of our defence and deliver those far post crosses.
This brings me to James Milner and the contributing effect I think he has on Clyne. Although I will freely admit to not being much of a fan of Milner, I absolutely admire his attitude and endeavour to what was an alien position for him at the beginning of this season. After a difficult first couple of games there, I think he grew into the role and performed admirably until the turn of the year. Since then, his form has been patchy, at best, and I feel he's looked somewhat leggy. His first touch is not great and his crossing is too often awful, especially given that he is a winger by trade. The big issue with him when we attack down that side is that he slows the play down and almost always looks to cut back on his right foot. All of this results in opponents getting back into position and filling space, negating the chance to utilise the pace of Clyne by switching the ball into gaps.
Let me make this clear, Milner's limitations are not his fault, it was the manager's decision to convert him and play him where does. This also does not mean that Clyne's indifferent form can be blamed on Milner, but I do think it is a mitigating factor.
If we can recruit a left footed left-back this summer who is adept going forward and can help the tempo and balance of our attacking play, perhaps then we can better evaluate Clyne and assess if we really do need to consider our options at right-back.