 Daniel Sturridge - Hammer Time!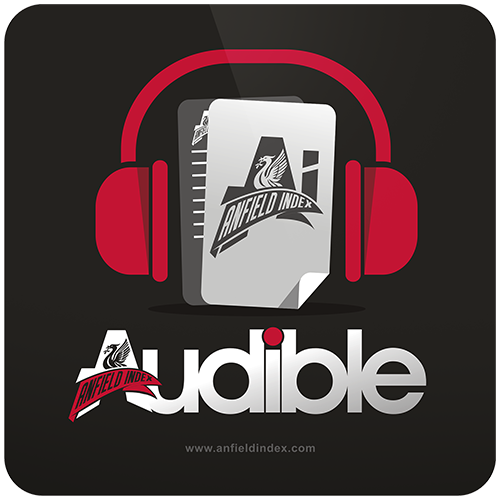 Listen to this article via @AIAudible !
I must not write about Sturridge again.
I must not write about Sturridge again.
I must not write about…

Well, if that was to be Daniel Sturridge's penultimate game for Liverpool it was either a demonstration of what we're going to miss or a sigh of relief that we no longer have to deal with his maddening unreliability. That depends on your stance.
The 27-year old has missed the equivalent of entire seasons since he's been here and spends more time in the physio room than on the pitch. His attitude has been called into question as has his apparent selfishness on the rare occasions he plays.
Let me just say this though. I think Divock Origi is a decent kid who could make it as a Liverpool player, but is nowhere near where he should be to have his name sung reverently. I positively adore Roberto Firmino and understand why Klopp's chosen system is built solely around him, but… but… Daniel Sturridge can do things. Really do things.
I don't just mean the goal; though he was sharp enough to notice the hole left by Cresswell and nipped in to latch on to the through ball of the season. No, I mean everything else. The running off the ball, the constant pressure on Collins and the absolute panic he provoked wherever he went. He even managed to bollock the defence after the Ayew chance.
There's much to be said for a player like that. True, the pace has all but gone but some of the greatest strikers in the game – including our greatest ever – can work without it. Many centre-backs could catch him but they seldom catch his feet. The way he drags players out and uses his feet to find space is phenomenal and only Coutinho can match him in those stakes. That's why they play so well together.
(If you're tapping your table, desk, leg impatiently at this point and saying 'Yes, but…' I'll come to you in due course. God, you're needy! Let me finish.)
I have this theory – and, admittedly, it could be bunkum – that strikers like playing in a two rather than a three. Firmino likes a three as Mane and Coutinho take men from him and give the busiest of our players room to play. Sturridge likes a two because he just needs a foil rather than an army next to him. Look at his goal against Sevilla. Six men in the area? Okay. Can't shoot from here? Sure. I'll just do this.
All he needs is a man next to him. He can do the rest.
And there will be times when Liverpool have to play in a two. That's when he's needed.
Incidentally, that Sevilla goal isn't my favourite piece of Sturridge magic. That would be the goal in the Stoke 5-3 in 2014 when he kept the ball in on the by-line, played keepy-ups on his head and slotted it in at the near post. Ridiculous skill, though even that is surpassed by something else. Something that wasn't even a goal as such. That came in the same season at the Anfield derby where he scored twice. Played in down the left hand side when John Stones ballsed up play, he lobbed the oncoming Tim Howard to win the game. It's glorious but how does he celebrate?
Does he run to the side?
Nope.
Does he do the wiggly arms?
Alas not.
Does he run to the bench? Hug his mates?
He does not.
He just stands there.
Just stands there and stares at the Everton fans gathered behind the Annie Road goal. Just stares them out like a pair of boxers at the start of a fight when the referee is asking them to be nice.
When asked about this somewhat muted celebration later he came up with my favourite quote of that season.
He said he just wanted to 'look at the Everton fans and let them realise what time it is'.
Let them realise what time it is!
Readers, it was all I could do not to break into the club offices and steal a blank contract before going to his house with a pen.
Non-Sturridge fans may wrinkle their noses at that. A bit arrogant, a bit selfish. Well, there's a bit of precedent there. Years ago, Liverpool played a young striker who, though talented and willing, lacked the arrogance needed at the top level. He'd take a touch or play a teammate in if in doubt – which was most of the time. The result? He was dropped through no other fault than he was just too nice. He complained to his manager.
Bob Paisley told him to be more selfish, maybe fancy himself a bit more, have the odd dig. Then they'd see what he could do. He 'did' 346 goals for us.
Okay, Sturridge is no Ian Rush but you need something of the 'big I am' to play up front. Look at Suarez away at Cardiff in 2014. The game is won but he's racing clear. He's already got two goals and has the keeper to beat but Sterling has a tap-in. Raheem is screaming for it.
Fuck it.
Hat-trick.
Arrogance is good. Arrogance gets you goals like that in European finals.
And yet, people want him gone. Come on in, naysayers. Spoil all my fun, why don't you?
Yes, the injuries. He has issues and both the manager and his former captain have hinted that there are times when he could play through the pain. This has led many to question his desire and commitment to the Red cause. I think there's a difference between being worried that you're going to collapse again rather than having a bad attitude, but there you are. Either way, it's no good having such a resource like that if he can't get onto the park.
Thing is, Daniel Sturridge is only 27, not in his mid-30s and plenty of other players – that aforementioned former captain being one – have had bad injury spells before and come through. This is something we should get used to do given that the manager likes to run the lads into the ground and all of them have had injuries this season. Wouldn't it be better to manage his fitness and game time then? Surely it's worth it for a man of his talent.
'Ah, but he doesn't fit into the system.'
What, like yesterday? The system is never the final word, carved into a biblical tablet on high. The system is always the one we've just played. Jurgen seems to prefer 4-3-3 when his ideal front three play but that's not sustainable throughout the year. Coutinho, Firmino and Mane have all had spells on the sidelines so we've seen three at the back a few times and, like yesterday, a diamond with two up front. Firmino can't play in a diamond. It's simply not his game.
The only argument I can see about releasing Sturridge is that he simply wants to go. I hope he doesn't though I fear the worst.
People are talking about £20-30m being a good deal but that only really works if you're buying someone who can do what Sturridge did in the East End sun. Oh, and do it immediately with no bedding in period. It's not about recouping money. It's about keeping assets at the club. If we sell him and get, say, Lacazette along with Ings and Origi – well, that doesn't spell stardust to me. Keep your talent. Don't sell it because you think you have to.
Yes, he's on a fair old wedge, but this is a club which has paid fortunes to much lesser players.
Daniel Sturridge may well have scored the goal that helped us qualify for the Big Club Cup so that's worth another year at least if your total assessment is based on pounds, shillings and pence.
Daniel Sturridge is dead, dead good and I want dead, dead good players to play for Liverpool.
And I want to keep writing about him too.