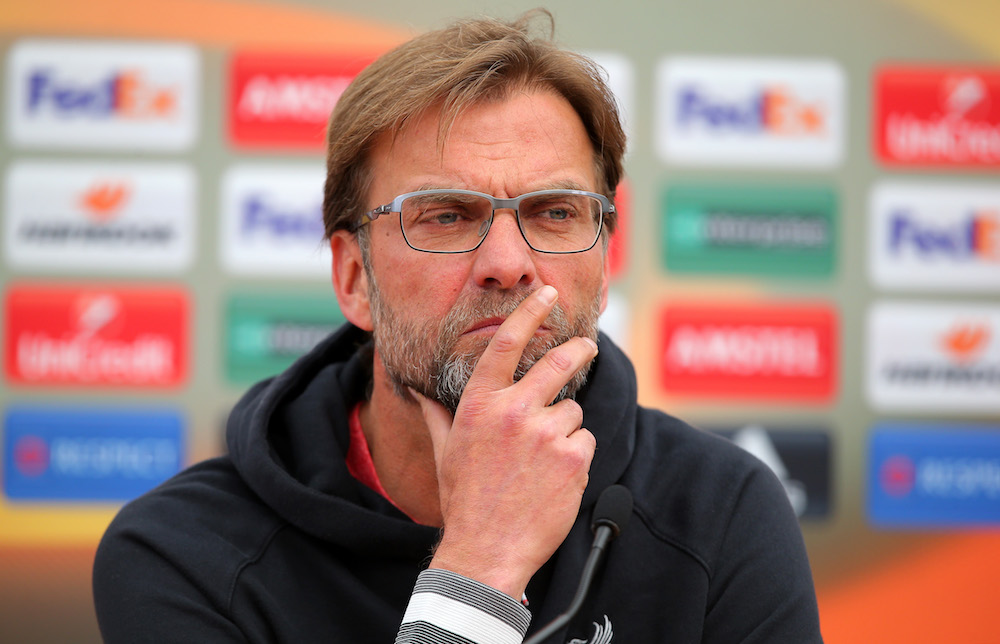 What Has Klopp Achieved At Liverpool - Nothing
It has been discovered that in some cases in the world of football, people ascribe success to who they want and make the people they hate look like failures. There was a huge hype in the reds corners when Jurgen Klopp was being signed from Borussia Dortmund. This is irrespective of the fact that he is the coach that ran the hitherto high-flying Dortmund down, albeit being the person that brought them up. But it will not be out of place to say that the second best was always the position of Dortmund under him, although he won the league once with them.
Now, most of the people who believed that Klopp is best suited for Liverpool will actually have the football betting results going against them if they ever wagered on that. A look at what Klopp has done in Liverpool and what the manager before him did before he was sacked will leave you surprised.
The most shocking record is that which made a comparison of Klopp's stats in his bid to rebuild Liverpool and the record of Brendan Rodgers in the same vein. This made a lot of people see that Brendan Rodgers may have been judged harshly, especially when it comes to the level of compassion, acceptance, and support Klopp is still enjoying in Liverpool up to this moment.
Premier League
Out of the first 57 premier league games managed by Brendan Rodgers, he actually won 27, drew 16, and lost 14. When you look at Jurgen Klopp's record, it is almost the same thing. Out of his first 57 league games, he has won 28, drew 16, and lost 13. A look at the record of goals scored within this period also shows that while Rodgers recorded a total of 113 premier league goals within those 57 games, Klopp recorded 115. In the same period, we have Rodgers that conceded 66 times and Klopp that conceded 74 times. With these statistics, it is very right for us to conclude that both in the attack and the defence, Klopp has not succeeded in achieving anything as against Brendan's failures in the English premier league. It is easy to conclude that Jurgen Klopp has been as mediocre for Liverpool as Brendan Rodgers was.
Total Games
Now, if we are to leave the premier league and look at a holistic performance or other competitions, we will notice that Klopp may even have recorded more failures in those. On the total number of games, Brendan has a record of 47 victories after 88 games while Klopp only recorded 43 wins in as many games.
Spending
Many people may point to the spending made by these coaches, and here, we may have something to favour Klopp. However, we have to note that when you are not succeeding in your task, nobody asks you the amount you have made or saved to achieve a failure. So, people who spend money to get success are revered more than those who save money and fail. While Klopp has only spent £62 million and recouped £70 million within this period, Rodgers spent £290 million and recouped £200 million.
Other Indices
When you look at the performances of the teams against the big four, you may be tempted to give it to Klopp. But winning the big teams and losing to the most of the smaller ones takes you even farther away from the trophies. While Rodgers won 10 out of his 32 league games against the top four and lost 14, Klopp has lost to the big four only once in 17 outings. But it will be good to note that Rodgers was handed a Liverpool that was experiencing the worst home run of results in their history since 1954. Klopp met a team he has rebuilt to an extent.
One of the highest disappointments of the Rodgers' era was not winning the premier league title in 2014 when he got so close. But we won't forget that Liverpool's hope of winning the Europa League last season was quashed by Klopp after losing a match they led in the first half. Nothing could be more depressing than this.
The truth is that you cannot compare Klopp's wobbling performance to that of Brendan who lost the premier league by only two points in his second season. That will be demeaning to Brendan and complimentary to Klopp.