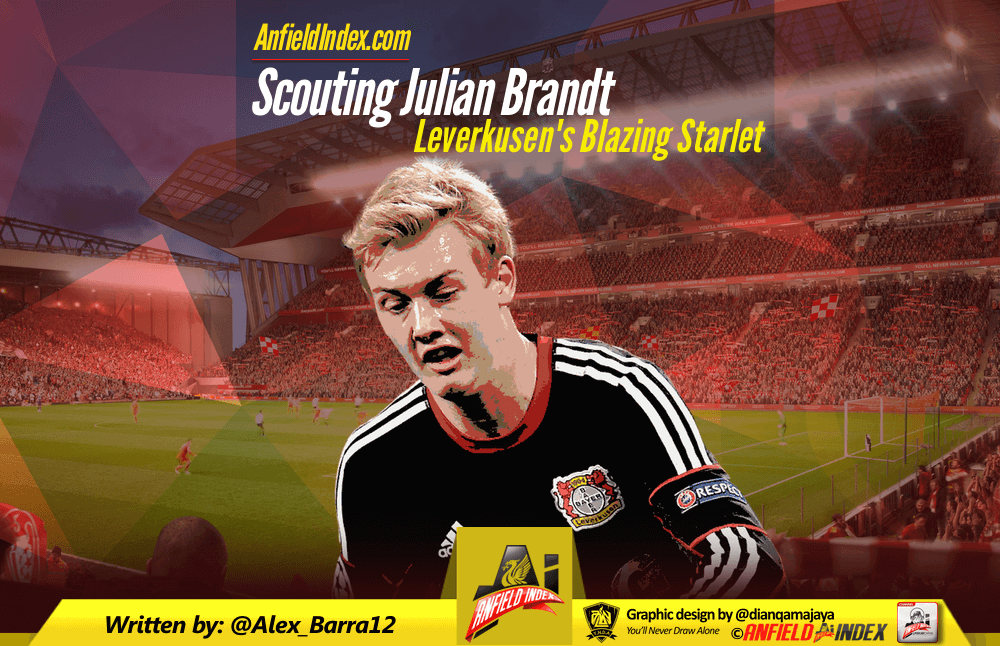 Scouting Julian Brandt - Leverkusen's Blazing Starlet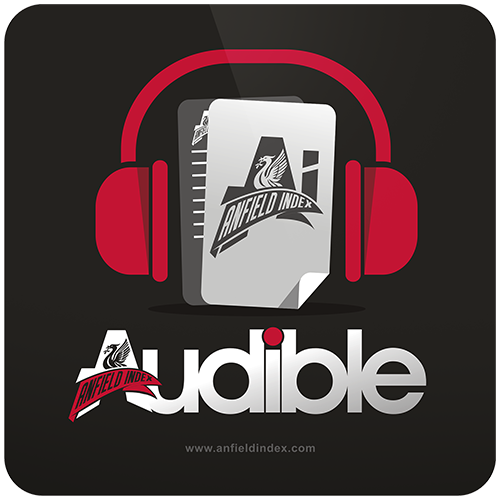 Listen to this article via @AIAudible !
It's been a rather torrid season for Bayer Leverkusen. Through it all, there was a blonde-haired 21 year-old plying his tricky, flashy trade in the attack, creating where Leverkusen struggled to finish. Now, Julian Brandt is a prime target ripe for the taking.
He's attracted interest from clubs with notable reputations: Liverpool and Bayern Munich – a signal of his ability if ever there was one. A report that he'd already agreed to a deal with Bayern was quelled by his father, and a recent report from Manuel Veth of the Futbolgrad Network claims Brandt is looking at destinations outside of Germany, and is set to depart Leverkusen. According to James Pearce of the Liverpool Echo, Liverpool's interest in Brandt is concrete, with Jürgen Klopp looking to the mercurial young winger to be the perfect backup winger, with the possibility to be even more.
With a U-19 World Cup, a Silver medal, and a call-up to the National team squad already on his cap at age 21, Brandt possesses all the traits to be a future star.

Style
Not your traditional winger; Brandt is extremely impressive on the ball. The tricks and weaves in and out of the defensive line, dinked crosses, one-two's and mazy dribbles are all hallmarks of his on-ball game, which has seen him be successful on either side of a front three. More prominent when allowed space wide, and the ability to run at defenders and isolate them one vs. one, the time spent drilled under the tuition of Roger Schmidt also makes him ideal for a gengenpressing system; the hallmark of one Jürgen Klopp.
With an immeasurably excellent close control, a capacity to play with both feet and a tendency to pick up the ball from deep, drive forward, give a pass and continue to move forward, he'd fit in very well with the likes of Roberto Firmino and Sadio Mané.
His former U-19's boss at Wolfsburg Dirk Kunert said of him (per ESPN FC) "He had a solution for every situation — and not just a simple one. He always did the special things. His greatest ability always was his coolness. Whether he is playing in front of 100 or 100,000 fans, he never gets nervous."
Strengths
The blonde bombshell's most noticeable feature when you first lay eyes on him – apart from the babyface – is the grace with which he moves whilst on the ball. He's lighting off of the first few steps, especially with the ball at his feet, and his most impressive feature – the grace and ease with which he changes direction – makes for some fantastically dazzling dribbles through the heart of an opposition defence.
The trademark Brandt move takes advantage of his lightning acceleration without needing to get to his relatively unimpressive top speed – moving past one or two defenders, playing the ball quickly to someone in support and then gliding past another one or two defenders into the space. He moves like a hold-up striker does when the ball enters the box, and though his output needs to increase; the predatory instincts are there to match the playmaking ones.
He seems to simply glide past defenders with a quick change of direction, as if they've had a premonition and aren't bothering to prevent the inevitable. It combines with an ability to create whilst on the ball, too, in what is a dangerous combination for defenders to attempt to deal with. He makes 1.5 key passes per game; excellent for a winger when you compare to the likes of Bayern's Kingsley Coman (1.1), Arsenal's Alex Oxlade-Chamberlain (1.1) and Dortmund's Christian Pulisic (0.9).
Meanwhile, he also trumps the triumvirate when it comes to his previously mentioned dribbling skill, and does so comfortably; Brandt averages 2.2 successful dribbles per game, only rivalled by The Ox's 2.1. Finally, average shots per game: another bout in which he is the victor – 1.4 shots per game compared to the others' 1.0 every match.
The numbers are visibly explainable too; while he gets into good positions in the box, he needs to improve his finishing, having only scored three times this season (which is, funnily enough, still equal to or more than the aforementioned trio.) He's also registered seven assists; more than Coman and Pulisic and equal in measure to Oxlade-Chamberlain; highlighting the fact that he's more of a playmaker than a finisher. When he's on the ball, he's constantly looking for the right option in the box, and given Liverpool's notable struggles with parked buses, his scintillating directness would be the cause for optimism.
Weaknesses
Flashy but determined, Brandt's defensive work has improved markedly this season, as responsibility has been dropped onto his shoulders by default while the rest of his side crumpled. However, his defending is still patchy, which is something of concern for a side that needs their midfielders and forwards to lead from the front when it comes to pressing.
On the physical side; his 6 ft 1 frame means he's usually a physical match for a full-back, and the whole "adapting to the Premier League" physicality trope wouldn't be a problem here. But what the figure does mean is that his top speed isn't significant compared to other wingers. His acceleration may be lightning, but if he doesn't have an option to get rid of the ball when he's outnumbered and can't dribble his way through, he's often unable to escape a defender's clutches with sheer speed.
Lastly, he has a sort of perfectionism on the ball – which is actually less positive than you'd think. Where a quick pass would suffice and move the whole team forward, his tendency to look for the "perfect ball" (often a more complicated one) is a detriment to his overall game.
Where would he fit in?
Wherever his manager wants him to.
Capable of playing multiple positions across an attacking midfield three, and even deployed in midfield once or twice by Tayfun Korkut, Brandt is the optimal weapon from the bench.
At 21, with such considerable experience playing in Olympics, competitive International Games, the Bundesliga and the Champions League, Brandt could very well step into this Liverpool side and stake a claim to a first team spot. He'd cost somewhere close to £30 million, given his status as a gem waiting to be prised and shined.
Once again, this writer must stress this point; he's this good at 21 years old, and he's going to be considerably better in a couple of years. With the right promises, the right balance and a fixed style that he can adapt to, Brandt can stake his claim as one of Germany's most promising youngsters. He's made it clear than any move would have to involve substantial playing time, so Klopp would have to promise a fair amount of games to turn the young man's head.
But, with a Champions League lure, and the knowledge that he'd be working with one of the world's Premier coaches when it comes to developing talent, Brandt's head could well and truly be turned.