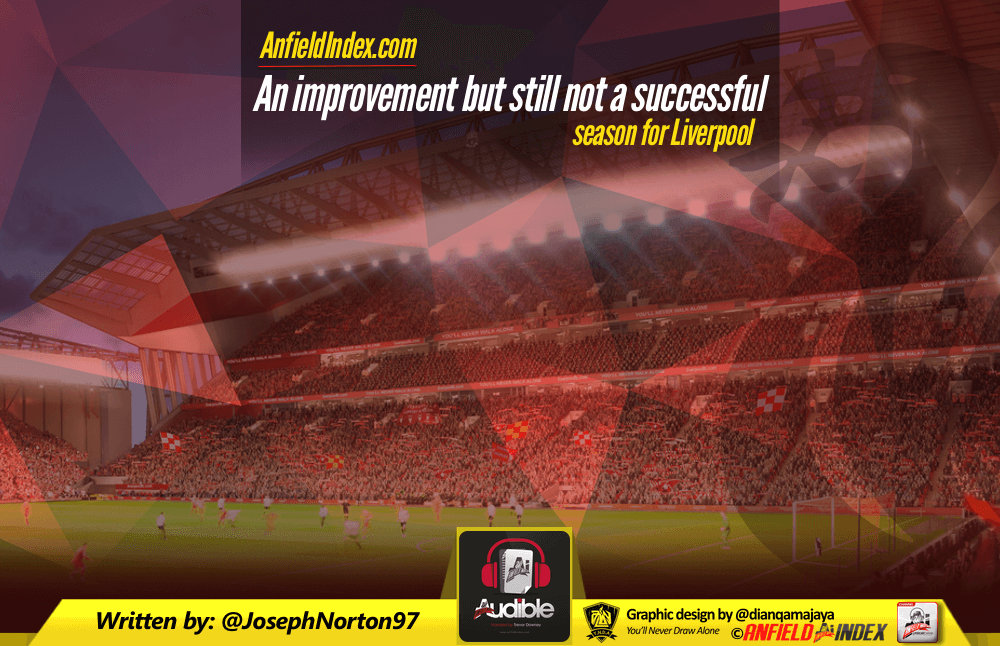 An improvement but still not a successful season for Liverpool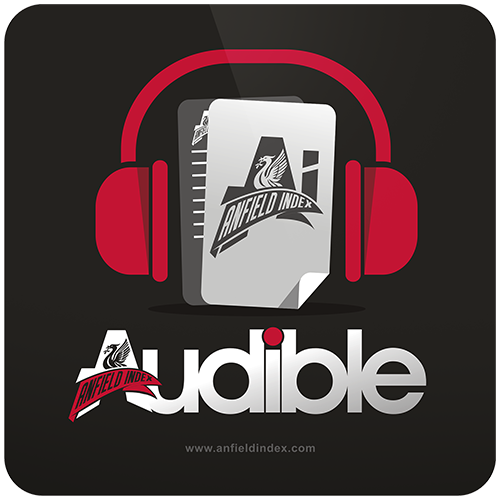 Listen to this article via @AIAudible !
Liverpool's win over Middlesborough ensured that the Reds returned to the Champions league for only the second time since 2009, how times have changed ayy. So with Champions league qualification confirmed how should this season be looked upon? There is no doubting the importance of CL football, without it due to Liverpool's wage structure we would've had very little chance of recruiting our top transfer targets such as Virgil Van Dijk and Naby Keita. However, can this season really be looked upon as a success after being top of the table on New years day and in a two legged semi-final against an average Southampton side? Liverpool football club exists to win trophies and big ones at that, yes times have changed with clubs such as the two Manchester ones and Chelsea having huge financial power behind them but it's up to Klopp and the board to make sure we're smart about our business paying the top dollar when we need to in order to compete with these teams. The 2016/17 season has been a huge improvement on the ones previous and should be reflected on fondly but calling it a success is a step too far.
It is clear to see where the improvements have come this season, Liverpool have amassed 76pts, that's 16 more than last season an impressive but necessary improvement. At there scintillating and dynamic best when everyone is fit this Liverpool side is as good as any in the league something we haven't been able to say since the 13/14 season, again all very positive. This teams ability to win big games can't be questioned, Liverpool sit top of the big six mini-league with 20pts after going the whole season undefeated against these sides. This is 6pts more than against the same sides last season, as a result, it is clear to see Klopp is taking us in the right direction. You can't win leagues and Champions leagues without winning big games and this Liverpool side has shown it has the ability and tactical understanding to do exactly that. So all these positives including finishing in the top 4 will lead many supporters into believing we've had a successful season….this is where I'll have to disagree.
If  you would've offered me CL football at the start of the season there is no doubt that I would have been extremely happy with it but there is no way I would have called it a success. This Liverpool side, without any European football had to win a trophy in order for it to be deemed a successful season. When the other top teams were playing and recovering from European games Klopp had the time to train his players to play the exact way he wanted them too. This has been evident throughout the season with Liverpool's combination play particularly before Christmas being as good as I've seen it for a long while. However, all this training and recovery time leaves you wondering just why we haven't done more this season. A two-legged semi-final against Southampton although it was never going to be easy should've have been navigated through and in a one off game against United we had every chance. The short spell where we were without Sadio Mane again should've been dealt with better. Klopp knew all along we were going to miss Mane for a period of time, therefore, very early on in the season he should've planned for games without him. If he didn't trust Ojo to replicate his pace and dynamism or want to over spend in the January transfer market then a simple change of system should have been worked on to ensure we coped better in the Senegalese's absence. I have no doubt that if Klopp would've switched to the diamond as soon as Mane left for the AFCON we would've beaten Southampton and got into the final of the league cup. I also think it's fair to say we would've done much better in the league and certainly wouldn't have struggled as much against Plymouth and Wolves in the FA cup, again another good chance of silverware that we blew. If Arsenal are capable of getting into the FA cup final with all the problems they've had this season then there is no excuse for us not doing the same. In the absence of Champions league football, winning a domestic cup had to be a priority, winning breeds winning at the end of the day, and this Liverpool side needs to get that mentality back if the club is to get back to becoming somewhere close to the force it once was.

There is no doubting that this season has been a good one, a really good one at that. The improvement we've seen on the pitch has transmitted off the pitch as fans really believe the club is going in the right direction and supporters now have that excitement back when talking about the mighty Reds. Getting Champions league football had to be the bare minimum for the Klopp and the players this season and although it was never going to be easy, without European football it had to be achieved. The club needs to take advantage of this wonderful opportunity Champions league football now offers, with Klopp and the board ensuring we recruit the right players over the summer. Anything other than bringing in the quality and quantity of players that will put us in a great position to launch an assault on all domestic and European fronts will mean the summer window has been a failure. We are Liverpool football club and it's about time we got back to where we belong…winning trophies!