 Jürgen Klopp and Excuses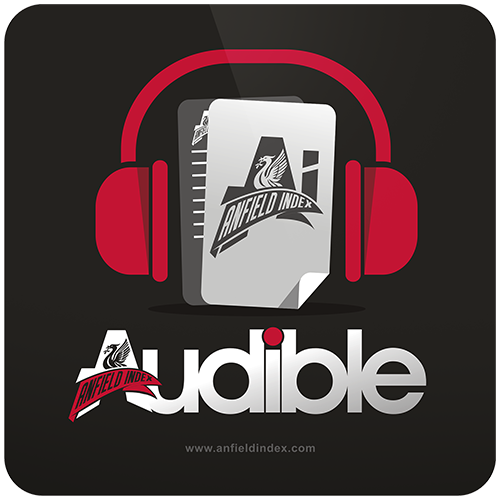 Listen to this article via @AIAudible !
Well phew. I had this article lined up a couple of weeks ago after the 0-0 draw with Southampton, after Jürgen Klopp blamed the pitch for the result, and there were a couple of versions of this article lingering in my brain. But mercifully, Liverpool won their last two games 7-0 on aggregate, to emphatically deliver a Champions League place. And it's a good thing too. Liverpool fans do not like excuses.
If Liverpool had drawn one of their final two games, finishing on 74 points, they would have missed out on Champions League football. Now Jürgen Klopp could have pointed out that historically speaking, no team in the Premier League era has missed out on the top four with 74 points, which is indicative of how impressive this year's top five have been. But could you imagine the uproar if that was the case? Liverpool fans don't like excuses. Fortunately, this isn't an excuse, because we got over the line.
But there have been many times this season when Klopp's excuses did rub fans up the wrong way. The most prevalent and extreme recent example was his pitch excuse following the 0-0 draw. Was it a valid reason? Very plausibly, his point about the ball running up short with a lot of simple passes did resonate with what I saw. But even so, this excuse had even the most ardent of Klopp supporters begging him to shut up.

Not all of Klopp's statements are quite so ridiculous, but there are two particular, and connected, issues that have been points of controversy all season, and where Klopp's words on the subject have felt like excuses. The first is injuries, and the second is January transfers, both of which are connected to the issue of squad depth and the scuppering of Liverpool's title charge.
One of them reared its ugly head just a month ago, when Klopp claimed that injuries had scuppered Liverpool's title bid, comparing our injury record with Chelsea's. And oh boy the backlash. Oh boy the backlash. Liverpool fans do not like excuses.
Okay at this point it seems fair to make a few disclaimers. 1) Not all fans. Obviously. 2) It's definitely not just Liverpool fans. 3) There's a massive difference between fans who appreciate what Klopp is saying but feel he should read the room better and fans who just think he's wrong. 4) Liverpool fans are perfectly entitled not to like excuses.
So I want to try and assess the validity of Klopp's statements a bit, before trying to get to the heart of the issue. So did Liverpool's title charge fall away because of injuries? Unquestionably to an extent: Coutinho's injury was a big loss and started the slide of form that inevitably led to January and February; Henderson has been a huge loss; Mane has been missing for crucial periods; Klopp has struggled to put together a consistent central-defensive pairing and Adam Lallana has been in and out of the side. Only Milner, Firmino, Clyne and Firmino have started more than 30 games, or clocked more than 2700 minutes. Moreover, the lack of fluidity definitely contributed to Liverpool's slide.
However, the two counterpoints are what have riled fans up. First of all, injuries happen and should have been anticipated. We knew Sadio would be off to the ACON, and we should have prepared better. The squad was not deep enough to contend with those issues. And secondly, Liverpool had the majority of their squad fit for the majority of the season, and should have had enough quality to see off the likes of Hull and Swansea.
And the other issue is whether Chelsea could have soaked up injuries to key players the way that Liverpool have. Spurs' injury record is not drastically better than Liverpool's, although it is better, but Chelsea have been very lucky with injuries, as nine of their starting eleven have started 30 games and have registered more than 2690 minutes. Whilst Chelsea's strength in depth does exist, as Willian and Fabregas have shown, who knows how they would have played should Terry, Zouma or Batshuayi have been forced to play for a significant period of time.
Is Klopp right to say injuries scuppered our title bid in a way that they didn't Chelsea and Spurs? Not entirely. He does have a point, particularly when you compare our squad to Chelsea's in terms of consistency in minutes, but that point is slightly undermined by Spurs' ability to soak up injuries to key players with a smaller squad. Moreover, Liverpool's problems cannot be squarely put on the shoulders of injuries, although if Coutinho had been fit for the entire season who knows how well we might have performed.
And this brings us back to the January issue. Klopp has said that the players he wanted in January weren't available and he would rather wait until the summer than sign players who he didn't want. This for me is an entirely valid point. I appreciate that it's not all-encompassing and nor does it wholly excuse the lack of signings in January, but it's hardly fair to reel off a list of names who Klopp simply couldn't sign in January and say we should have picked one or two up.
Klopp's statements, in my opinion at least, have a significant amount of merit to them, even if they do starkly miss the point that squad depth is something that Liverpool are lacking, a point that Klopp himself has often failed to bring up or tried to excuse.
Nevertheless, the bigger point isn't whether or not what Klopp says is true, although more often than not I think he hits the mark, it's whether or not Liverpool fans want to hear it. When you're struggling in a battle for top four, having been well in the title race at Christmas, Liverpool fans don't want to be reminded of the wasted potential of the season, especially when in their opinion Klopp's argument isn't sufficient. Nobody wants to hear we're in the mess that we're in because of injuries, they just want to hear about how we're going to get out of it.
And furthermore, it's not as if Klopp is saying home truths that Liverpool fans might need to face up to, but don't want to hear. He's not arguing that we have the 6th best squad in the league so 4th is an achievement (something I don't personally believe to be true but seems to bizarrely be the prevailing opinion). He's not saying that we were 8th last year so 4th is a massive step up. He's not saying that Liverpool have missed out on Champions League qualification in 7 of the last 8 years so we should be happy with 4th. All of which might well be true, none of which fans want to hear.
Rather, what I think Klopp is doing is twofold. One, he's trying to deflect blame from his squad to protect his players. This is the oldest technique in the book in terms of reasons managers make excuses and whilst I'm personally not a fan of it, when the alternative is going full Mourinho and dragging whichever player didn't quite hit 10/10 that week through the mud because of a personal vendetta then I'm happy for Klopp to do it. The other reason I think is more subtle. I think Klopp is trying to give fans a sense of perspective and optimism looking forwards.
By saying that Liverpool would be in a title race were it not for injuries, Klopp is pointing out that Liverpool have the quality to be in a title race once everyone is fit and firing. He's trying to ignite Liverpool fans into thinking that we have a damn good squad, and a starting XI good enough to beat anyone. This is both short term and long term motivation. Short term: yes we're going to make top four, don't forget this team was top of the league before Christmas. Long term: this team is going to challenge for titles. We have the side to do that.
Now do I think it's possible, even likely, that at times Klopp has misjudged the mood around Anfield, particularly with regards to some fans who don't want to hear excuses when we're in a top four battle rather than a title race? Definitely. Clearly the reaction to some of Klopp's statements reflects a lack of foresight from the manager. And moreover, some of his statements, the Southampton pitch one being the one that springs to mind, simply just need to be kept to himself. Nobody cares if the referee or the pitch or the fans are against you. That's just part of football, you need to get over that sometimes. Especially when your team didn't win through entirely their own failings.
But equally, I think every manager has their moments of sensationalisation, but it's worth trying to look beyond what Klopp is saying and trying to see why he is saying it, and what that means for the team. Klopp will say things that Liverpool fans do not want to hear. Sometimes he's justified, occasionally he won't be, and a significant amount of the time it won't matter either way. And I think if this article is going to have any sort of meaningful conclusion it's this:
Fans: listen to Jürgen Klopp. Even if he's making excuses, just hear him out and try to understand what he's saying and why he's saying it.
Jürgen: occasionally, very rarely, it really is okay just to shut up. Fans don't always want to hear excuses.