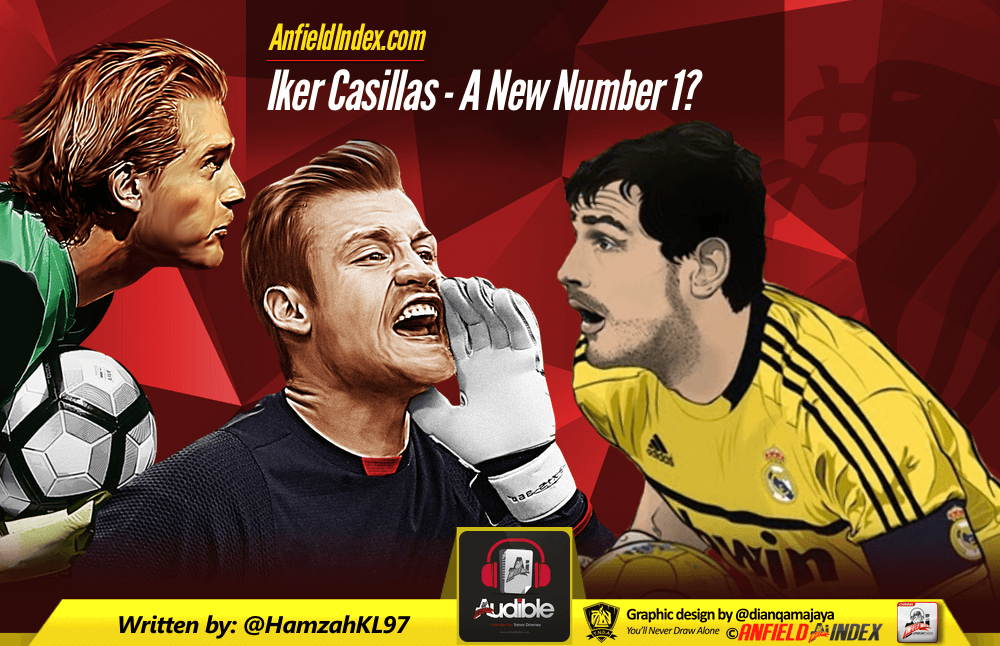 Iker Casillas: A New Number 1?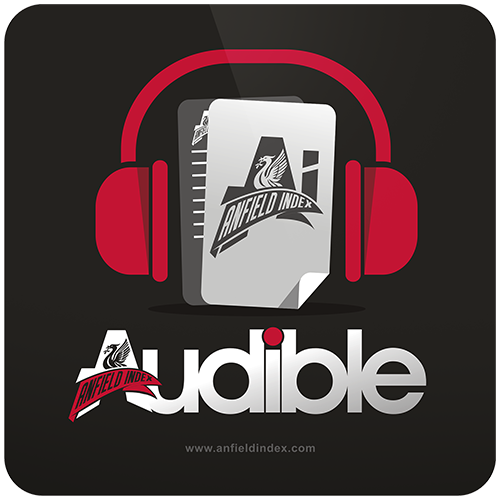 Listen to this article via @AIAudible !
Upon achieving Champions League qualification, fans immediately suspected Liverpool would be linked with higher-profile players than usual. Yet the link to Real Madrid legend, former Spain captain, and current Porto goalkeeper Iker Casillas caught everyone by surprise.
Whilst we should always treat transfer reports with scepticism it's an intriguing link nonetheless. However, first we must consider whether this would be a good move at all; in relation to the club and the current goalkeepers themselves.
Iker Casillas is undisputedly one of the greatest goalkeepers of all-time. At his peak, there was no better goalkeeper in the world. The same world which included Gigi Buffon and Manuel Neuer. Indeed, when I think of Casillas one performance always comes to mind. Liverpool 4-0 Real Madrid.

No doubt it appears a curious one to choose for you readers, but should you watch the game, you will realise Iker Casillas was the man responsible for protecting Real Madrid from what would have been the greatest Champions League harrowing ever witnessed. Unbelievable saves were proceeded by even more remarkable ones, following which the Anfield crowd would applaud in appreciation of both the Liverpool play, and the saves too.
At his peak, you'd often hear children playing football referring to brilliant saves by goalkeepers as Casillas-esque, the same way a great goal would be described as Messi-like today. Indeed, Casillas led his boyhood team to Champions League, La Liga and Copa del Rey success, and his national team to both World and European Championships, debuting at the age of 19, for the worlds most successful and biggest club. A player born and baptised in a stadium bearing the greatest pressure of all, he thrived for years establishing himself as one of the most magnificent players to figure between the sticks.
But for Iker Casillas, an uncharacteristic run of poorer form for him, and a lack of confidence, brought about through then-manager Jose Mourinho, saw the air of prestige around Casillas fade away. His treatment by Real Madrid was brutal even by their ruthless standards. The club captain was moved to the bench, and eventually forced out, in a manner not befitting one of the game's greats.
He moved to Porto, a league with a lower standard to that of La Liga and the Premier League, but stunning saves in league matches that emerged over the following seasons indicated Casillas was not done yet. His Champions League performances showed the veteran still had a great deal to offer, he may be past his peak, but an Iker Casillas is still an Iker Casillas.
For Liverpool, since the departure of Steven Gerrard, the club has lacked a leader of the highest credentials and the personal achievements that set apart good players from greats. Casillas belongs to the most elite of players, and his experience in winning World Cups, European Championships, Champions Leagues, and league titles is unmatched and priceless. Liverpool appear to lack the elite mentality at times to punish opposition teams, or seize the initiative; with a leader such as Casillas, the team and the club could learn a great deal.
However, Iker Casillas would not be content as a substitute goalkeeper. At the very least he would demand to play the Champions League matches. As we know Simon Mignolet's upturn in form has been well documented, and has arguably deserved to retain the number one spot as Liverpool's goalkeeper for the coming season. Signing Casillas may appear a slap in the face for a player, who since the Hull fixture, has been near faultless, been one of the most improved players of the season, and has fought off competition from Loris Karius. What more could Klopp ask of his goalkeeper? Bringing in another goalkeeper would likely be detrimental to his confidence, knowing that Klopp still does not trust him fully.
For Loris Karius, the signing of Casillas could well spell the end of the line for a goalkeeper who has few opportunities, and did rather well during his cup run – notably against Southampton. We must also consider the future of the goalkeeping situation at the club. Casillas is already 36 years old, but is aware that he can still demand first-team football. Most likely, the maximum that Liverpool could get out of Casillas is four years. But four years in an immensely physical league, in a team that often leaves the defence exposed may be too much for the seasoned and decorated Spaniard. He is, after all, shorter than both Karius and Mignolet – however his height has not yet proved to be a hindrance to him.
Returning to the future of Karius though is necessary; at the start of next season he will be 24, with his peak years well ahead of him. His talent is certainly there, it's just a matter of whether he will fulfil it. Whether he or Mignolet can reach the levels of Iker Casillas at his best is almost entirely a moot point – rather the question is Casillas still capable of putting in those performances – if so, signing him would be a rather brilliant short-term move. An equally important question is also whether causing unrest within the goalkeeping department would be worth it.
A move for Casillas would very likely mean either Danny Ward or Loris Karius would be sold, or loaned out, as opportunities for goalkeepers are limited at the best of times. But is sacrificing what may well be the goalkeeping future of Liverpool FC worth it in the short-run?
The issue for Klopp is trying to anticipate how his current goalkeepers would receive a move for Casillas. Would they be threatened and insecure? But this is also dependent upon the role Casillas would like to assume, if he was interested in joining Liverpool. Would he be happy to share league games, play solely in the Champions League, or definitively demand the undisputed #1 spot. An opportunity for such an experienced player should certainly not be overlooked or dismissed – the value of an elite player with an elite mentality and phenomenal experience cannot be quantified in monetary terms. We need only look at the continued dominance of Juventus, led by the human wall, Buffon.
Regardless of whether Liverpool do or do not sign Casillas, it is nonetheless extremely promising to see Liverpool FC finally raising their sights in relation to transfers, and its ambition as a club going forward. For the club to be pushing to improve in a department that is not really a priority right now illustrates a changing attitude at the club, to want to push on and strive to be better. It appears Klopp's masterplan may finally be taking shape.