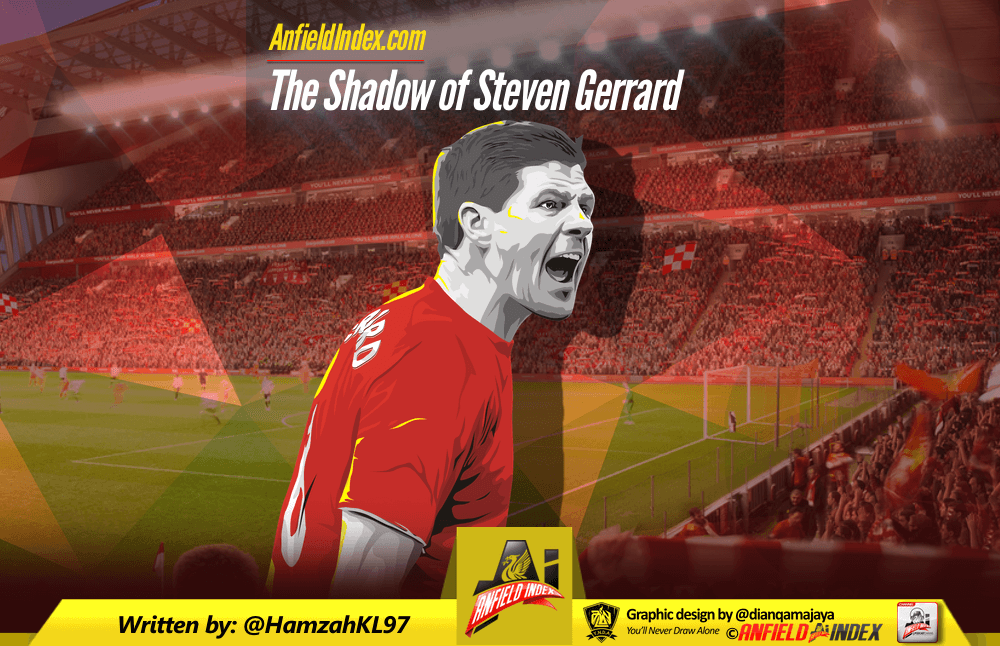 The Shadow of Steven Gerrard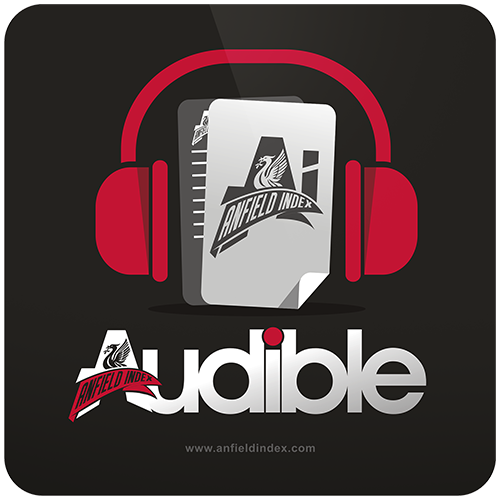 Listen to this article via @AIAudible !
Two seasons on from Steven Gerrard's last competitive game for Liverpool, and the iconic number 8 shirt remains unoccupied. For Liverpool fans, the number 8 shirt retains an almost religious significance. Steven Gerrard was not just the captain of Liverpool: for years he was a symbol of hope. He embodied, represented, and understood the club like the great King Kenny. Littered across Gerrard's career are moments of brilliance, goals, and assists, spanning all competitions, in all manner of games – from league matches against Aston Villa, to Champions League goals against Real Madrid and AC Milan. For supporters, Gerrard's presence on the pitch fostered expectation and belief – as when Liverpool had Steven Gerrard, Liverpool had hope.
Steven Gerrard was more than just a Liverpool player though. He was the favourite son of the red half of Merseyside. Recruited to the academy at the age of nine, regardless of the skill and talent he showcased then, very few would have anticipated the career he would go on to make.
710 appearances and 186 goals later, Steven Gerrard is arguably the greatest Liverpool player of all time. The image and emotions caused by his goals against Olympiakos, AC Milan and West Ham will likely go with fans to their graves, etched into their memories. Whilst stunning freekicks, such as those against Aston Villa, Newcastle, Everton, Manchester United and Arsenal still draw breaths when referred to today. However, Gerrard's freekick against Basel tells a story in itself: after Liverpool were reduced to ten men, and were struggling to create chances, it appeared all was lost. An 81st minute goal from Gerrard changed the entire mood at Anfield, and for the following ten minutes, the fans believed. Gerrard had once again, provided hope, when all seemed lost. Whilst Liverpool did not progress to the next round of the Champions League that season, the significance of Steven Gerrard to the fans and the club cannot be overstated.

Some people forget just how good Gerrard was, because of how Liverpool struggled after Rafael Benitez's departure, but at his best, Gerrard was quite simply a force. Dominant in all aspects of his midfield play, he was nominated for a balon D'or award, but lost out to one of the most brilliant players ever to have graced a football pitch – Ronaldinho. Nevertheless, his list of personal awards is vast: four-time Liverpool Player of the Season, two-time England Player of the Year, eight time Premier League Team of the Season participant, and three-time UEFA Team of the Year and FIFA World XI member. The actual list stretches well beyond this, and even includes him in the Premier League all-time XI, but more importantly his two Man-of-the-Match awards, in the 2005 Champions League Final, and 2006 FA Cup Final epitomise his immense importance to Liverpool FC's history, without him, it is fair to say Liverpool would not have those two titles.
His celebration following his unbelievable, 90th minute howitzer strike against West Ham is one of the great FA Cup moments. He turns his back towards the fans and taps the name on his shirt.
'We know the name son.' – Martin Tyler
But it was not just about the name. It was the number too.
For years at Anfield, George Sephton would read out the team sheet, or substitutions. But no player ever got a louder roar than:
'Number eight, Steven Gerrard!'
Gerrard had made the shirt iconic. The Liverpool 8 shirt in a way belongs to Steven Gerrard, and most likely, in the eyes and hearts of fans that witnessed him at his best always will. The same way Totti's #10 jersey is synonymous to him, or the #7 to Cristiano Ronaldo, the Liverpool #8 is Steven Gerrard's, however the expectation surrounding it seems to grow even more as time goes on.
Unlike Jamie Carragher's #23 jersey, which Emre Can adopted quickly, Gerrard's importance to the club has fostered a reluctance around the shirt. It would take a player of stunning confidence to take on the shirt, and effectively become Gerrard's successor. Because of Steven Gerrard, the shirt has come to mean more than just a number, and no doubt if a player decided to don it, the reception amongst the Liverpool fanbase would be split at the very least.
The esteem in which Gerrard and his shirt is now held is arguably a hindrance – when I was younger I would always want the #8 on my football shirts so I could be like my hero, Gerrard, but I'm quite aware that now, if offered the Liverpool #8 shirt, I would be obsessed with my performances doing it justice.
However, shirts should not be like this. The club understands Gerrard's contribution, but decided against retiring it for a reason. It should be something for players to aspire to, rather than being intimidating. This was something Jordan Henderson had to cope with too though, when he was handed the captaincy permanently, following Gerrard's departure to the MLS. After the initial, and typical, Twitter debate subsided, fans warmed to the idea of Henderson as a captain, but it appeared for a short while at least, that the captaincy, and the weight of it burdened him. Henderson, the consummate professional, soon shook that pressure off, but there is a genuine possibility that Gerrard's famous shirt will also weigh heavy on the next person to wear it.
Ideally, players should want to wear the shirt, they should not be afraid. Multiple players, such as Kaka, Ronaldinho and now Neymar have all worn the Brazil #10 – Pelé's shirt – and added their own contribution to the Brazil #10's history – and that is how it should be for the #8 of Liverpool. It is a shirt that deserves quality, and must be carried on, the same way the #7 was carried on after Kenny Dalglish retired, with players such as Peter Beardsley, Steve McMannaman, and Luis Suarez all adding their stories to the shirt.
No single player is bigger than the club, even Steven Gerrard, most likely the first person who would agree with that adage. His phenomenal achievements and commitment to the club have cast a shadow over his shirt, and his would-be successor, but with Gerrard now undertaking a managing role, we can hope that Gerrard encourages the next young academy starlet to do the shirt and the club proud. It's time to bring the #8 back, dust it down and see it at Anfield, the shirt and its history mean too much for it to remain as it is for much longer. We can only ask that whoever decides to wear it, will do it, and more importantly, the Liverbird on the crest, justice.