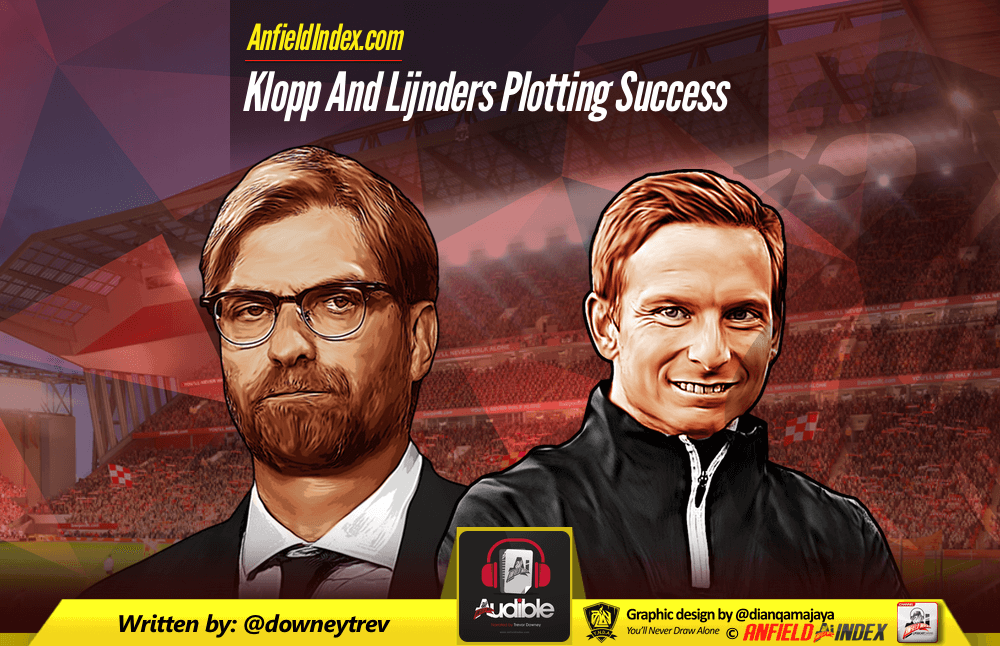 Klopp And Lijnders Plotting Success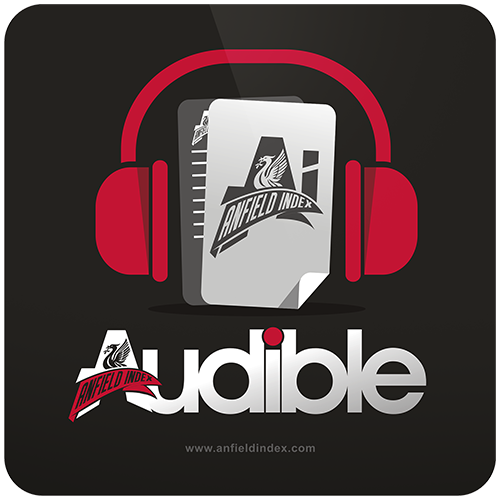 Listen to this article via @AIAudible !
There's a lot of talk about spectrums these days. Sexuality, politics, autism – nearly everything, it seems, is subject to a scale or gradation. I have discovered recently, for example, that I am annoyingly close to the unpleasant end of the spectrum determining the severity of damage to one's brain as a result of migraines. Ah, you say, THAT explains so much about the column over the year, and you'd be right. It seems only natural, then, to think of ourselves in this way as football fans, at least in relation to how exercised we get about transfer season. Let me elucidate.
When you became properly aware that Liverpool had agreed a deal with Chelsea for 19-year-old striker, Dominic Solanke, how did you react? Were you immediately enraged at the concept of some unknown kid being the first reported business of the summer? Did you believe that this was definitely a sign that the club would not compete for the big names in this vital transfer window after that Klopp fella had said all the deals were done? Were you incensed at the idea of the move because you knew that Chelsea wouldn't part with a good footballer, so this was proof the lad was clearly rubbish? If you recognise yourself here, you are on the extreme of the spectrum labelled Needs Fresh Air…Stat!
Perhaps you adopted a contrarian position to the majority who expressed an opinion and instead of raging, you blindly insisted that if Herr Klopp is bringing him in, well, that was all anyone needed to know. Maybe, fancying yourself quite the statto, you even quoted from some of the detailed analysis which appeared yesterday, in-depth information about a young footballer almost nobody had heard of before the story broke. This is the end of the spectrum medical professionals call Will Likely Be Disappointed A Lot In Life.

Jürgen Klopp and Pepijn Lijnders strike one as the kind of fellows who have had little disappointment to endure over the course of their impressive careers. The German, whose record speaks for itself, is famously ebullient and effusive and seems almost pathologically positive. Even by his standards, however, his assessment of the first-team development coach, is a glowing one.
Lijnders came to Anfield after 7 years with Porto and was so impressive in his work with the U16s that he was quickly promoted. Clearly, with that kind of steep curve on his career arc, many have wondered when the Dutchman will make the transition to management. Klopp is absolutely certain that his assistant is ready for that step.
"Yes, 100 per cent," he enthused to the official website. "No doubt, no doubt. But what I really like is that he's smart enough to think 'OK, it's not the time for it', even when there are younger managers around the world. It's a long way to go and he can still get a lot of information from us and I like how he takes it. I think in different parts he has good teachers with us, and we like doing it actually. He's much younger than we are so at one moment we will stop and he'll be ready to stand with his own feet, and I'm really looking forward to it already, watching the games when he's on the sideline and can give all his power – and there's a lot of power – to his team."
Lijnders has been called the 'perfect mentor' by Klopp, who seems to genuinely value the younger man's ideas and approach, humorously dismissing himself, Zeljko Buvac and Peter Krawietz as out of touch old-stagers.
"I'm really happy," the Liverpool gaffer beamed. "I never could've imagined that I needed another assistant, but now we have him and I cannot imagine how it would be without him. He is doing a fantastic job and he brings all the things in that we are not that good in, if you want. We are kind of old-school managers or coaches, because we've been [around] a long time and all these young boys are coming up and bringing new things and interests in. We use, on the other side, our experience – what is good, [we're] calmer in decision-making, all that stuff."
Given such gushing praise from the boss, hopefully Lijnders wasn't blushing too much at the weekend when he was speaking at the FAW National Coaches Conference. Looking like a cross between Fernando Torres and someone not as classically pretty, the young coach was in his element, speaking about tactical periodisation, "implementing pressing and counter-pressing behaviour" and "creating a collective attitude to attack the opposition without the ball." This splendidly geeky stuff was lapped up by his appreciative audience and yet Lijnders, who says he always feels "proud to represent Liverpool," is impressively eager for the new campaign to begin. This is a coach who really, really enjoys his work and has a Kloppian optimism about Liverpool's chances.
"To be honest, I can't wait to start our pre-season," he insisted. "I'm not sure about many things in this world, but I'm sure we will be stronger again, and that's the only thing we can control, to be better prepared and that we learn, adapt and reshape without losing our DNA."
With such competent, energetic and innovative fellows leading the club, you will excuse your columnist for brazenly positioning himself at the very giddy end of the optimism spectrum – the end marked Silly With Excitement About The Mighty Reds. Liverpool, one feels, will almost certainly take another step forward next campaign, and that will be necessary if the Champions League qualifier is negotiated, but with the correct additions to the playing staff, it would be a brave or stunningly pessimistic person who would bet against Klopp and Lijnders.