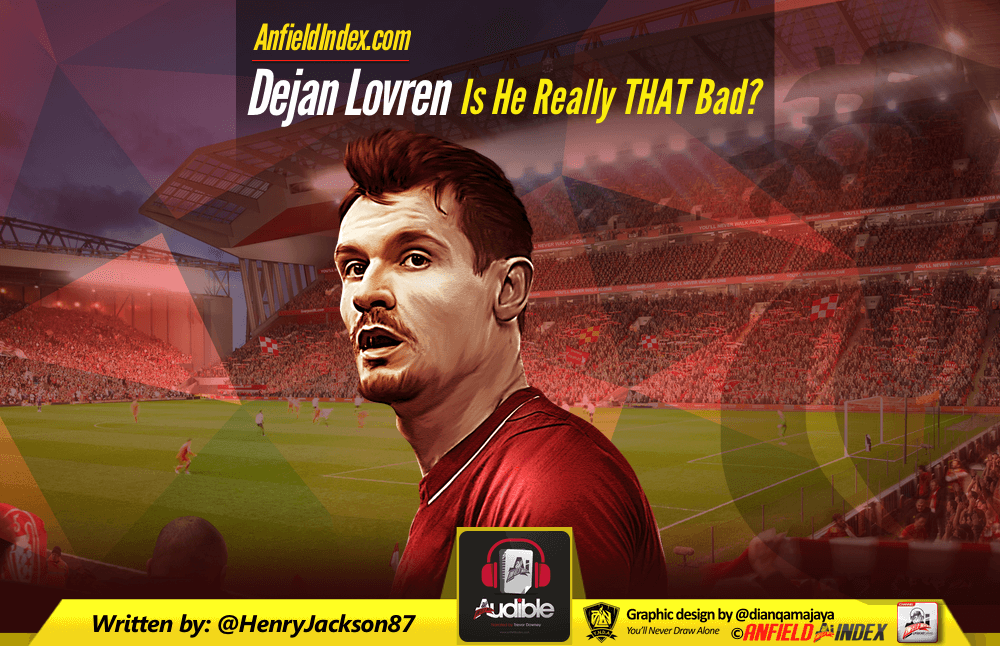 Dejan Lovren: Is He Really THAT Bad?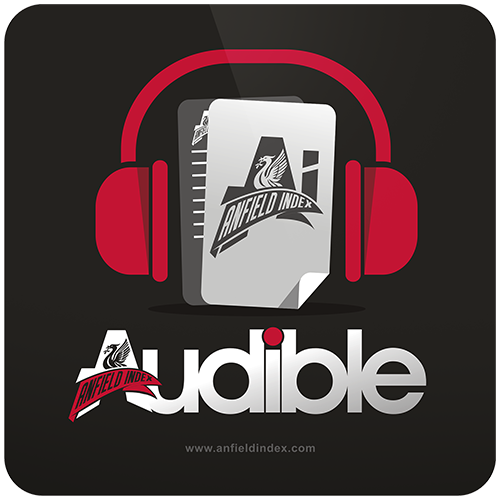 Listen to this article via @AIAudible !
Occasionally, a player comes along that it's cool to hate.
They don't appear at all fashionable, their performances are torn to shreds left, right and centre and they seemingly have to perform to miraculous levels to receive any praise in the slightest.
There's always at least one Liverpool player who fits the bill perfectly, from Jordan Henderson in his younger days, James Milner during a dip in the second-half of 2016/17, all the way back to John Arne Riise, who still gets lambasted despite actually being a more than adequate left-back.

At Anfield currently, that man is Dejan Lovren.
Now, before I start proclaiming the Croatian to being a top drawer centre-back – I wouldn't want to upset some very prominent Anfield Index alumni – I will say this: he's not good enough to be starting for Liverpool.
Since moving to Merseyside in the summer of 2014, ironically as quite a fashionable signing, having shone under hipsters' favourite Mauricio Pochettino at Southampton, Lovren has never managed to convince the masses.
What many had failed to realise prior to their joy at him joining was that he had a masterful defensive midfield pairing of Victor Wanyama and Morgan Schneiderlin mopping up in front of him at St Mary's.
His performances have often been too erratic, inconsistent and error-strewn for a team of Liverpool's calibre, and he has done little to ensure the Reds' leaky defence has improved.
About the worst criticism I can pay Lovren is that there are elements of Martin Skrtel to his game. In other words, he brings no calm to proceedings at the back.
Over the past three years, he has let himself and the team down on too many occasions, and the £20million Liverpool forked out for him has to be seen as far too much, in hindsight.
Despite Lovren's numerous deficiencies, there is one overriding issue that I have an issue with – he's nowhere near as bad as some would make you believe.
Quite why such a level of hate gets launched in Lovren's direction remains a slight mystery, but sadly, it happens. Look on social media and elsewhere when he's having an off day, and you'd think the Reds had a non-league player starting for them.
Jokes, GIFs and Memes are endlessly used to poke fun at him, and any pre or post-match quotes he comes out with are invariably met with negativity and ridicule. 
The way many crucify him seems to put him on a par with all-time inept Liverpool defenders like Paul Konchesky, Djimi Traore and Torben Piechnik, which is both laughable and disrespectful.
When you actually look at the 2016/17 season as a whole, how many times did Lovren actually genuinely play badly, in comparison to when he proved a largely reliable presence?
There were some bad displays thrown in, without question – a shambolic performance at home to Palace and an atrocious second-half at Bournemouth both stand out – but also plenty of eye-catching showings.
He was superb in the 2-1 win at Chelsea last September, opening the scoring and dominating the Blues' attack throughout. Likewise, he was one of many excellent performers in the New Year's Eve triumph over Man City.
The 27-year-old again shone in high-profile matches, this time away to Man United, in a cauldron of noise and hate, and in the Merseyside derby against Everton at Anfield.
The 2-1 loss to Palace at Anfield was the only Premier League match that Liverpool lost all season with both Lovren and Joel Matip starting, so he can't have been that bad, can he?
It's not as if Matip was a miracle worker in his first season with the Reds, making Lovren look far better than he is.
That's just a selection of bad and good from Lovren, going to show that he is far from the walking disaster area that some lazily claim.
He has been capped 31 times by a Croatia team who have become one of Europe's most respected international sides in the last 15 or 20 years – had it not been for a fallout with manager Ante Cacic, it would have been more.
So let's not sit here and pretend Lovren is a 'dreadful' defender all of a sudden. He's not.
Moving forward, he has to be used sparingly by Jurgen Klopp, coming into the side when Matip and Liverpool's new summer signing at centre-back are unavailable or in need of a rest.
He is good enough to come in and do a job now and then, and while he will continue to chuck in the odd gaffe, there will be some performances of real note, too.
Given the stubborn nature of football fans these days, nothing will ever change their opinion of Lovren, but he is being mistreated by too many. 
By all means, feel free to not rate him highly in the slightest – I certainly don't – but equally, admit that he has his good moments and is far from the worst defender to have donned the Liverpool jersey over the years.
Some people just want to fit in with the cool kids.