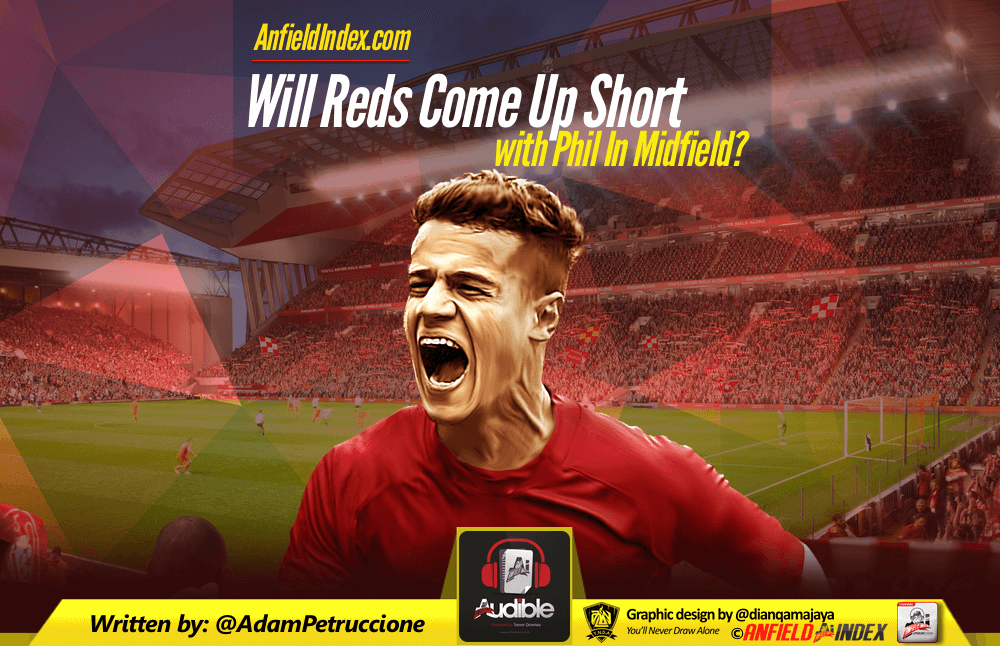 Will Reds Come Up Short with Phil In Midfield?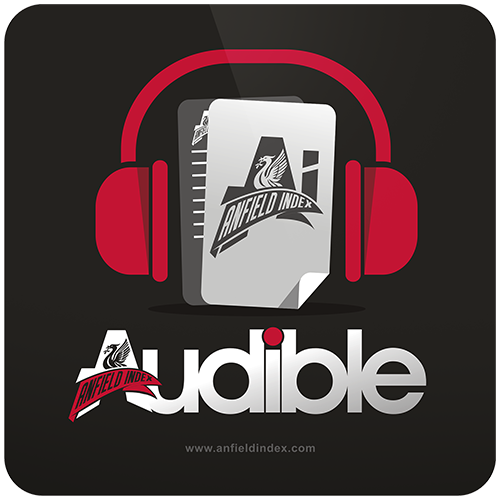 Listen to this article via @AIAudible !
The run-in to the 2016/17 season gave Liverpool fans a tantalizing view of what's to come with Phil Coutinho's move into a central midfield position, picking the ball up from the back and ending the careers of several would-be tacklers on his way forward. With 3 goals to go with an assist in the last two games there is a lot for Reds supporters to be excited about.
Coutinho's West Ham highlights:
Quotes from Klopp suggest that Phil will be operating from deep next season. If Liverpool are able to deploy him in the way that we did in the last two games surely parades through clouds of red 'pyro' are in our future.
"He plays at the moment kind of wing '10' but he can also play as a No 8. That is possible and maybe he will have more influence and we can involve another player on the wing.  That would make us stronger for sure, having his creativity in the middle of the park. He would have to adapt to that."        – Jurgen Klopp
Are those games against sides which were clearly lacking in motivation a clear indicator of what we'll see next year? Most positional changes in football have positive and negative impacts in different areas of the pitch and the most obvious concern with moving Phil to midfield would be the resulting height mismatch.
A quick glance at the chart below shows that Coutinho is the least endowed Liverpool player in terms of height and his aerial duel numbers bear that out. A 13% aerial-duels-won statistic would jump out to any opposing manager who actually had something on the line.
Alarmingly, only three of LFC's regular outfield players, Lovren, Matip and Can, won more aerial duels than they lost in 2016/17. If teams do attack this weakness, Marko Grujic could become an important impact sub next season or even a surprise starter against 'route-one' clubs. In just 38 total minutes of EPL action the 21 year old won 5 out of his 6 aerial duels (83%), which would translate to 11.8 per 90 minutes, a respectable number for an entire team.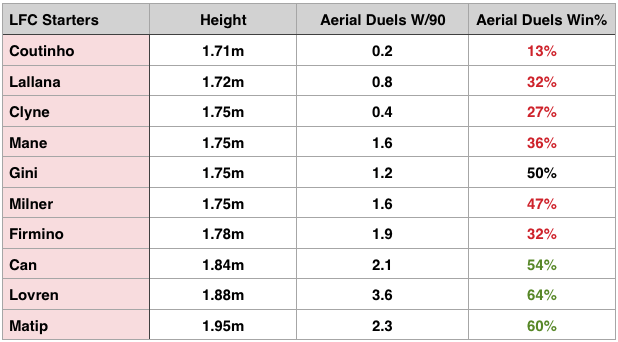 For evidence of how this positional change might impact Liverpool we can compare Coutinho to the two players often referenced when discussing his deeper role; Andres Iniesta and Luca Modric. One element aiding Iniesta and Modric is the style of play in Spain. Their teams aren't depending on winning that many headers overall in the less physical La Liga. Liverpool as a team won 17.3 aerial duels per game last year while Real Madrid and Barcelona were at 12.8 and 9.1 respectively (WhoScored.com). Individually Modric (1.74m tall, 57% aerial duels won, .4 per 90) and Iniesta (1.71m, 50%, .3 per 90) are winning a respectable percentage of aerial duels but the overall numbers are similar to Coutinho's .2 aerial duels won per 90 minutes, suggesting that both of them are backing out of aerial battles where there's an obvious mismatch or a risk to their long-term health.
How can LFC counteract the problem? Barcelona solve the issue by having Messi and Suarez. That doesn't appear to be an option for Liverpool at the moment. Alternatively, Real Madrid enjoy size advantages in other parts of the pitch, so it may be critical for Liverpool to try to emulate that model when they consider additions at left-back and in the attack. The chase for Monaco's Benjamin Mendy (1.85m, 59% aerial duels won, 3.3 per 90) makes sense in that context. His potential value to Liverpool as a left-back may be significantly increased if the plan is for Coutinho to play the number 8 role. Recent links to Perisic (1.87m, 50% aerial duels won, 1.8 per 90) at left-wing and Andrea Conti (1.84m, 54%, 1.3 per 90) at fullback might also provide a clue that Liverpool recognize the need to add height in other areas.
Certainly adding physicality in as many positions as possible will help the Reds' magician to navigate through matches against lower-table bruisers who will have much more on the line than Middlesborough and West Ham did in May. Even if it isn't simply to win headers, having a few giants to surround "Little Phil" may give pause to anyone considering a cynical kick at our number 10 8.