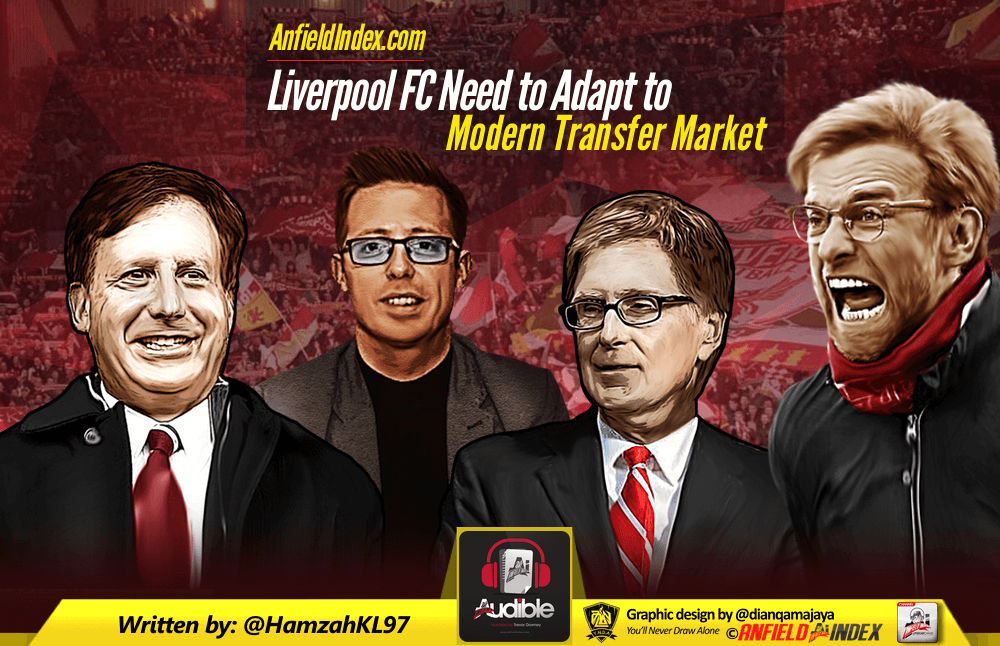 Liverpool FC Need to Adapt to Modern Transfer Market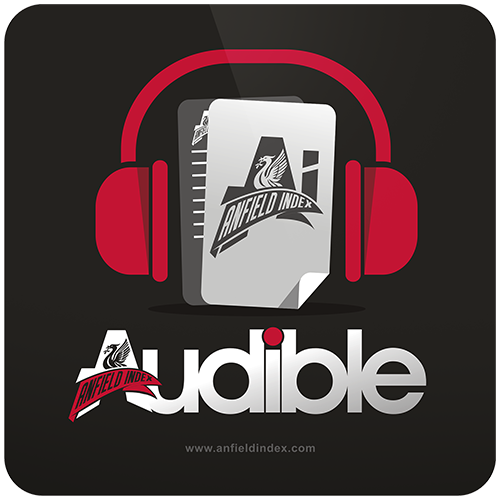 Listen to this article via @AIAudible !
For the second time since 2008/09, Liverpool FC qualified for the Champions League. The club appears to finally on the right track to achieving its long-term ambitions of first returning to the top table of European football, and second, to win titles as part of that. Essential to meeting these objectives consistently is the signing of new players, for the starting XI, which would help Liverpool progress from a team that just pipped Arsenal to fourth spot, to a consistent title challenger. However, reports emerged recently, that once again Liverpool FC were struggling to wrap up a transfer deal for one of their primary targets due to issues regarding wages, and the wage structure at the club. Having reportedly agreed a basic contract, negotiators backtracked and restructured the contract against the wishes of the player's representatives.
Thus the question must be asked: is the club jeopardising its long-term future for the sake of contracts, and a wage system that is arguably best suited to clubs that do not consistently challenge for domestic and European trophies?
Whilst not in explicit agreement, Jonathan Northcroft, from the Sunday Times, certainly suggests some credence to the notion of Liverpool not signing players because of wage/contract structures.

On the latest edition of the Gags Tandon Show, Northcroft asserted that:
'Liverpool keep missing out on players because of wages.'
He then went on to claim that he believed Virgil Van Dijk would not join Liverpool, as in financial terms:
'Liverpool just are not in the ball park that Manchester City and Chelsea are.'
Are these claims true? Well, going by the information leaked regarding the Van Dijk negotiations, it would very much appear so in this instance. However, is Liverpool missing out on key players due to wage demands a consistent theme, and are Liverpool in the right to have reneged on their initial offer? Additionally, in comparison, what is the going rate for other top Premier League centre-backs?
Firstly, Liverpool are still yet to conclude contract talks with Emre Can, and have had a poor history with securing targets; we need only look at deals that were widely expected to be completed, such as Dele Alli, Konoplyanka or Mohamed Salah, when he first joined Chelsea. In this respect, Liverpool's transfer issues appear to be a very real structural problem.
Liverpool reportedly offered Van Dijk's representatives a flat-rate £180k p/w package, one which would make him the second highest paid player at the club, after Philippe Coutinho. However, the Liverpool negotiators allegedly backtracked, instead offering a restructured £130k p/w deal which would include performance based bonuses that may contribute to an overall value of £180k p/w.
To understand the relative value of a £180k p/w deal, it may be useful to look at other top Premier League centre-backs.
Currently, the top centre-backs in the league have contracts which entitle them to roughly £120k p/w, this includes players such as David Luiz, Vincent Kompany and Nicholas Otamendi. However the landscape in relation to centre-backs, and their wages is shifting rapidly. These figures in relation to Van Dijk are misleading. These deals with Luiz, Kompany, Otamendi etc., were all made before the value of the television deals had permeated through into the clubs.
The influx of capital, brought about via television deals, has seen the value of contracts go up very recently. For instance, Dejan Lovren is now earning around £100k p/w, a rate close to that of both Kompany and Luiz, but higher than that of Koscielny and Chris Smalling, and equal to John Stones. Only a few years ago, paying £100k p/w to a second choice centre-back would have been extremely abnormal; however, the increased capital available to clubs has made for a market in which players, agents, and selling clubs, are quite aware of the capacity for the buying club to pay more.
Liverpool have shown both an awareness and understanding of this in initially offering Van Dijk 180k p/w, but this wage structure has come at a cost to signing players before, and seems very likely to do so again. This is an inflexible approach that is not suitable for the current economic climate. The club must adapt, and readjust policy in relation to transfers, especially considering that these transfers apparently hinged on Champions League qualification alone.
In the past, these performance-based contracts may have worked, and in fairness, Manchester City adopted this approach in part, but when a player is in demand, as Van Dijk is, with Manchester City and Chelsea interested, the club cannot dither, appear weak or thrifty.
The demand for Van Dijk, and his obvious quality, has seen Southampton value him at £50 million, a price which would directly affect his wages. After all, a player bought for £50 million should command wages deserving of a £50 million player.
The rise in transfer fees is intrinsically linked to the rise in wages, and whilst Liverpool are becoming more flexible in relation to transfer fees, the club is only halfway in adapting to the evolving economic environment of the Premier League. Essentially, transfer fees are largely relative: the demand for the player, the desirability of them and the necessity of them to the buying club all come into account in forming the transfer fee – which then affects the wage rate. For instance, Liverpool's purchase of Andy Carroll, Manchester United's acquisition of Paul Pogba, or Manchester City's deal for John Stones all saw the clubs pay over the odds for players, precisely because of how the demand, desirability and perceived necessity of all three players was so high.
Football clubs are about image as much as anything; being in the Champions League is not enough, the club must appear to be a strong one, with ambitions that will be close to realisation. The image that is portrayed when the club dithers on transfers is one of a smaller club. Inflexible and outdated. This is arguably an issue that has plagued Arsenal in recent years, with its wage structure seeing star players such as Özil or Sanchez earning far less compared to their Manchester City or Chelsea counterparts – perhaps one reason as to why Arsenal have not won the league in since 2004.
Liverpool's reluctance to finalise the contract talks with Van Dijk appears indicative of a club that does not take itself seriously enough to be in the big leagues.
The centre-back spot is arguably the biggest issue within the Liverpool team. Liverpool's requirements for a centre-back are extremely specific too: they need to be strong on the ball, have good distribution, aerially strong, quick and able to defend large spaces in behind. Van Dijk satisfies all of these criteria, is young, and has Premier League experience. It's clear he is one of Klopp's primary targets. Why then are the club not pulling out all of the stops to secure this player, at any cost, especially when two of Liverpool's would be title competitors are vying for his signature.
The decision-makers within the club must realise that the Premier League is growing increasingly competitive, and in order to just keep pace, let alone improve, concessions must be made in relation to the wage structure, as it is representative of a smaller team, with lesser ambitions. The key to retaining the Champions League position and building upon it would be buying starting XI quality players – yet the club are currently failing to do so, because of wages. Whereas Manchester United, Manchester City and Chelsea adhere to a different structure. Performances play a role, however purchasing the player, and thus on-field results and performances are given primacy in priority. This is precisely what allows them to compete at the highest level consistently; compared to Arsenal for instance who have a rigid wage structure and have failed to compete seriously in both the Premier League and Champions League for over a decade.
To return to the top table of European and English football, Liverpool, the board and FSG must acknowledge that the football world is one that is constantly changing, and one in which a wage structure cannot get in the way of primary transfer targets. Liverpool FC, and its negotiators must break free of these archaic shackles which are grounding the club, and allow Jürgen Klopp free rein in choosing and attaining his transfer targets, so that he has the best possible chance of reaching the ambitions he and the fanbase expect of Liverpool FC.