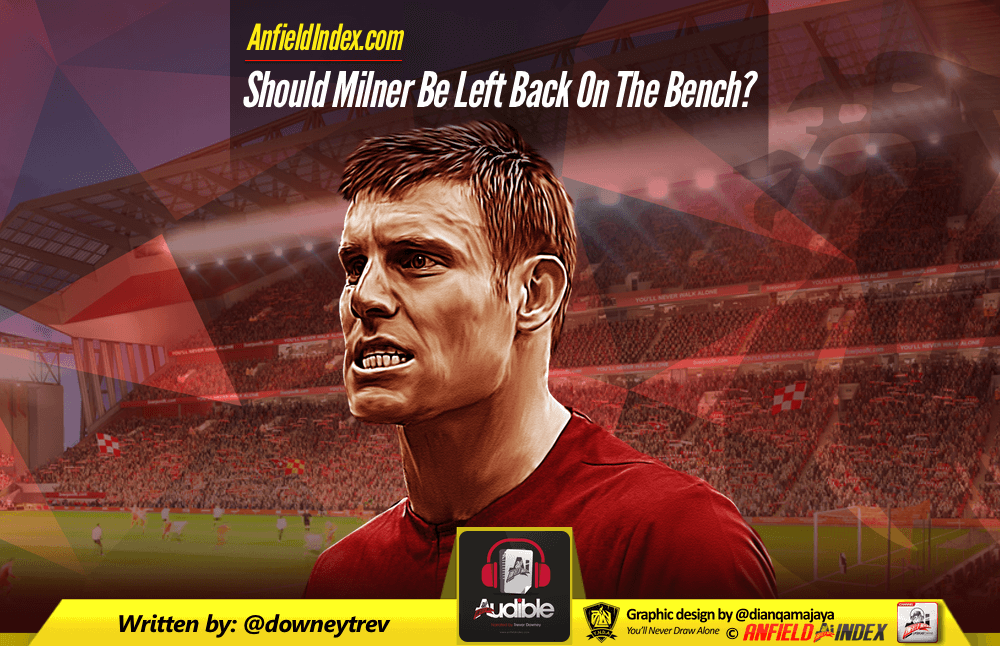 Should Milner Be Left Back On The Bench?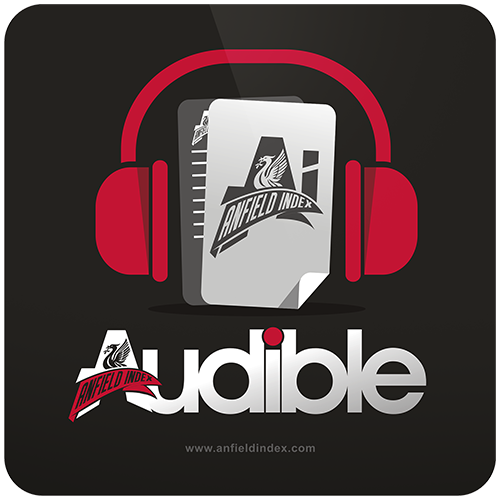 Listen to this article via @AIAudible !
Hey, you! Yes, you – the person refreshing their Twitter feed incessantly with a daft grin plastered all over their face. Now, I realise you're all excited by the apparently imminent arrival of Virgil Van Dijk and Mohamed Salah, but weren't you the one that was having a good old moan a couple of days ago about the club's lack of ambition? Didn't you compose a string of strongly worded Facebook posts about how Liverpool's unwillingness to spend a fortune on 17-year-old Ryan Sessegnon was a clear indicator that the owners were a joke and the club lacked ambition? I could swear that was you, y'know. No? Well…okay.
Now that Liverpool look set to make at least a couple of highly exciting and hugely expensive signings, I guess the harrumphing about the tricky left-back position just isn't as sexy. That's when it's your columnist's time to shine! Over the course of last season our fickle fans went from cheering as Alberto Moreno got bombed ruthlessly out of the starting XI, to lauding the solidity and attacking impetus of emergency stand-in, James Milner, to then whinging relentlessly about the same player's contributions in an unnatural position, as the campaign wore on.
He has to cut in on his right foot, you see. He has no pace, you understand. Can't cross a ball for toffee. Awful positionally, too. Costing us in big games, y'know. Now, as ever when it comes to opinions, there's a whiff of truth about nearly all of those observations, but each and every one can be countered. Except the pace one, probably. He's not the swiftest, James. I mean, look at his lamentable efforts to escape that dinosaur foot. Pathetic, really.

What always amuses me about cyber-coaches and couch-managers is how they just know that a player is rubbish, despite the fact that a man they apparently idolise, a genuine expert with a proven record of success, would beg to differ. Jürgen Klopp counted on the lantern-jawed former England man to do what he does in every game – work hard, cover defensively, link the play and look to provide an incisive pass or two. He'll also put away a penalty for you with the minimum of fuss. The German knew exactly what he had in Milner and exactly what he was asking him to do. For the most part, the gamble was a success, even if, like many aspects of the season, it became a little frayed around the edges at times.
The manager describes his veteran utility man as "a fantastic professional football player and a really, really, really good guy." He claims that he was confident the player would rise to the challenge. "I knew he could do it," he insisted, "otherwise I would not have made this decision,"
The famously exciting former Newcastle and Aston Villa man actually got some stick for having the audacity to suggest that he'd prefer not to be playing out of position. Nobody will espouse the concept of the honour of pulling on the red shirt more than I, but for the love of your chosen deity, cut the fella a little slack. He is a proud professional, who has always played as an attacker. Of course, he wants to continue to do that and of course, he will be a little uneasy and insecure about operating outside his comfort zone.
"I've been learning a new role and a more defensive one because I've always been a forward-thinking player, and probably still am," he offered. "But at times you have to curb that and adapt to the match situation and maybe sometimes hold back a bit if the time of the game suits that. I think sensing danger early is the biggest thing to learn. When you play in midfield you're obviously always switched on to defending.
"Would I say I'm a left-back now?" Milner wondered aloud. "I'd probably say utility man. I'll play wherever's needed. Wherever there's a leak, I'll plug the gap. It has been a big change but I've always tried to learn throughout my career and I've played in a lot of positions anyway so it's just trying to learn as best you can and trying to change the mindset from what you're used to and to do the job as well as possible. It's about whatever's best for the team and ultimately I just want to be out there playing games, contributing and helping this football club."
Now call me naive, but I'd say those were the words of a highly conscientious and dedicated professional, interested in doing the best he can with the opportunities afforded him and the talents at his disposal. Whether he's slotting home spot-kicks, tracking wingers' runs, pressing his opposite full back or stepping up to deodorise himself seductively in a Nivea ad, you can rely on the man they, unfortunately, seem to call 'Milly.' James Milner is a team player first and a midfielder second. Probably entertainer third.