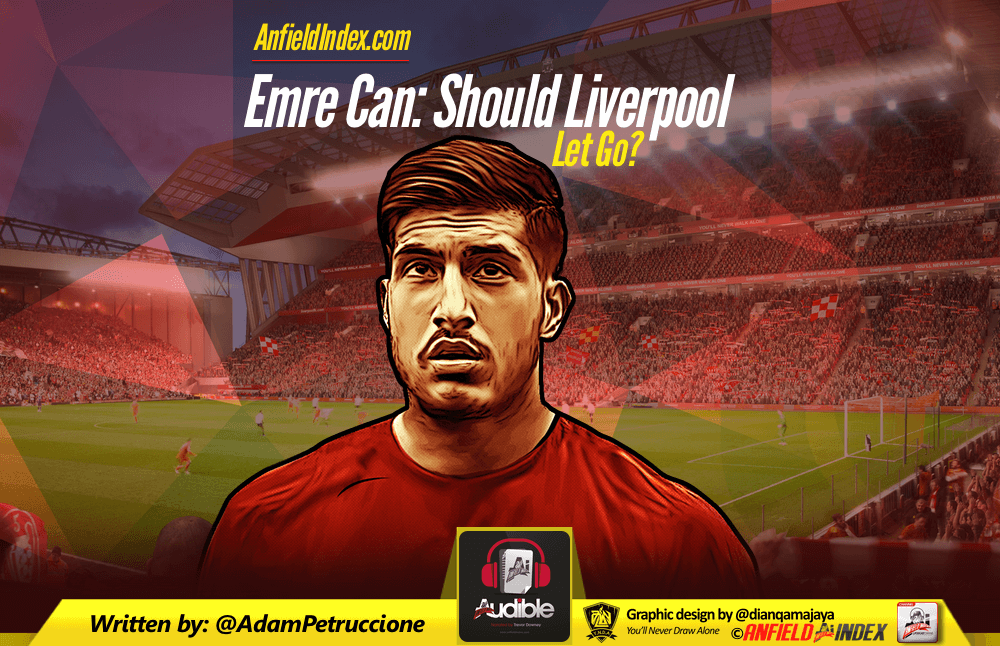 Emre Can: Should Liverpool Let Go?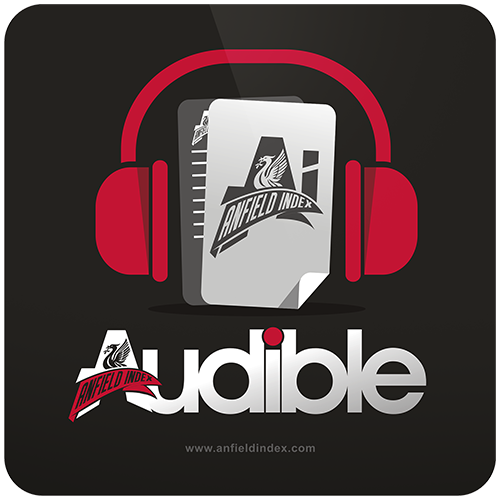 Listen to this article via @AIAudible !
Excitement… despair… euphoria. The LFC Twitter rumour-mill has roared to life since the close of the Premier League season. Lost in the up, down and up again speculation surrounding Mo Salah and Virgil Van Dijk has been a report from the Daily Star that Juventus are after one of Liverpool's handsomest. Supposed quotes from "people close to Can" appeared on Twitter saying that the player was "ready to cash in" with a move to Turin.
A FICKLE HISTORY
In the past there have been times when Liverpool supporters have cried out for Can to receive a contract extension, followed by calls for him to be exiled and finally panic that he might depart on his own. Such is life on Merseyside for a developing talent.
In the midst of this frenzy, can we take a sober look at Can's position at the club? Is Emre the future Liverpool captain? Can you imagine him raising a cup over his head at Wembley or some European capital? The expectations of Liverpool have certainly changed in recent weeks after the club clinched a top 4 spot and now with the revelations that we are favourites trying to sign Van Dijk over well heeled rivals, City and Chelsea.

This change will force the re-evaluation of several of Liverpool's established starters in the coming weeks. Juve's reported interest in Emre Can simply forces the issue, making us reflect on his value to the club sooner than we may have expected.
THE COUTINHO EFFECT
Dropping Phil into midfield changes the look of the squad in so many ways for Liverpool. The move leaves a huge void on the left side of the attack that is too big for Divock Origi to fill at this time. Enter Mo Salah. He and Mané have almost identical stats and have the potential to create chaos with their speed and creativity. Sorted… (Don't make me look foolish here Liverpool)
The void left in attack is contrasted with a now crowded midfield. Wijnaldum, Lallana, Henderson and Can will be left to battle over two remaining positions with the potential addition of Naby Keita looming.
Can certainly is capable of beating out any of the names above for minutes, but does he compliment what Coutinho brings to the table? Further, if Keita is added he is another dynamic midfielder that can pick the ball up from defense and carry it all the way through to attack. Certainly the most efficient way to assemble a midfield is not with three box-to-box types.
The advantage that Coutinho and Keita would provide is that they do the job of multiple players when in possession. In the final two matches of the season you would see Phil pick the ball up and run past or use his passing skills to completely bypass the rest of the midfielders for the opposition as well as his own team. Can was often watching and cheering along with the rest of us.
Can's attacking attributes are made even more redundant now that Liverpool boast three of the Premier League's best ball-playing central defenders. Matip, Van Dijk and Lovren. They will all be able to step up and pass through to the attacking three.
PUSH THE ADVANTAGE
Clubs that are lucky enough to have a Coutinho capitalize on that advantage by pairing them with a destroying midfielder who can guarantee that we retain possession and recycle the ball back to surrounding players who are capable of cutting apart the opposition with a run or a pass. Real Madrid provide a great example. Luca Modrić takes on so much on his back when Real play out from the back that it allows Casemiro to focus his energy on attacking anything that moves with the ball around him. He averages 4.4 tackles per game and 2.1 interceptions to go with 5.3 tackles and 3.0 interceptions in the Champions League. Those figures are more than double those of Can's (2.1/1.0).
RELIABILITY & SALEABILITY
When Can is 100% healthy he can produce performances that are similar to what Casemiro does consistently. A consistent problem with Liverpool however is their inconsistency due to fitness problems and Can is often part of that. To his credit he plays hurt, often returning from injury before he is truly recovered, but where Liverpool want to go, they can't have players like Can, Milner and Henderson trying to gut it out against top competition. That isn't going to cut it. We certainly saw that in February before Can found his stride. Weaker opponents targeted the slow moving DM and were able to put pressure on our defense.
Can's fitness issues are exacerbated by his cover in the defensive midfield. Henderson has an even tougher time getting on the pitch. Looking back at it, Liverpool can count themselves as fortunate that the injuries to Can and Hendo have alternated enough so that the club has been able to reach the Champions League places last year and the Europa League finals the previous year. LFC easily could have been forced to have Lucas or Kevin Stewart start more games with the frequency of their problems. That is not a risk the club can take going forward. Henderson's injuries may be so severe and/or mysterious that other clubs won't even try to buy him where as Can is an commodity that can still be moved on.
PROTECT OUR NEW ASSET
The pressure on the Van Dijk DeVrij – Matip partnership to solidify the defense is going to be immense given the resources put into their signings. For tactical as well as psychological reasons Liverpool need to ensure that our centreback partnership is protected. Can is not the best player available to provide that protection. You can imagine the Twitter meltdown if VvD DeVrij overcommits and is beaten for a Lovren-esque goal in the early part of next season. This is Liverpool's record signing and we need to provide him the kind of shield that Spurs provide for Alderweireld and Real provide for Ramos and Barca provide for Piqué. We need a Wanyama, a Casemiro, a Busquets to sit in front of them.
WHO WOULD REPLACE CAN?
Asier Illarramendi (27) – Sociedad – 3 tackles per game, 3.5 interceptions, 1.7 clearances
Wilfred Ndidi (20) – Leicester – 4.4 tackles, 2.8 interceptions, 3.3 clearances
Maxime Gonalons (28) – Lyon – 4.5 tackles, 2.4 interceptions, 1.7 clearances
Marcos Llorente (22) – Alaves – 3.8 tackles, 2.7 interceptions, 1.6 clearances
Denis Zakaria (20) – Young Boys – 2.2 tackles, 3.2 interceptions, 1.6 clearances
Santiago Ascacibar (20) – Estudiantes – 3.1 tackles, 2.7 interceptions, 1.0 clearances
The ideal replacement to Can would be a ball-winner extraordinaire, a more physical compliment to Henderson and a shield for the risk-taking center backs behind him. Some names on this list are familiar to us from past windows like Real Sociedad's Illaramendi. He had a shot at the big-time with Real Madrid. Would he be tempted by another bite at the Champions League with Liverpool? Other more obscure names may tempt Klopp's penchant for developing unknown youngsters.
Can has been a warrior for Liverpool, playing multiple positions for two different managers and fighting through injuries to provide what Liverpool need in the moment. He has certainly helped the Reds ascend from the depths of the post-Suarez era to the brink of something special. The question remains, is Can the DM that will push Liverpool up another level still; back to European glory? Does he even want to stay?
Injuries and a quickly changing landscape in Liverpool's midfield point to better options than Emre, better scheme fits for Klopp's evolving squad and the time for the Reds to make decisions based on sentimentality has passed.
Up the Reds!