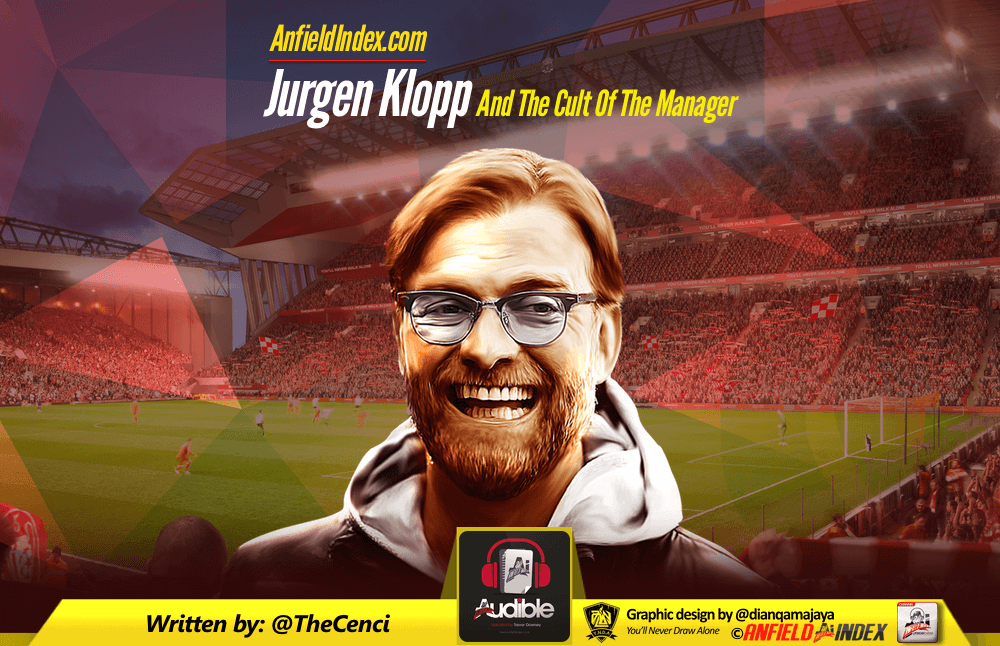 Jurgen Klopp And The Cult Of The Manager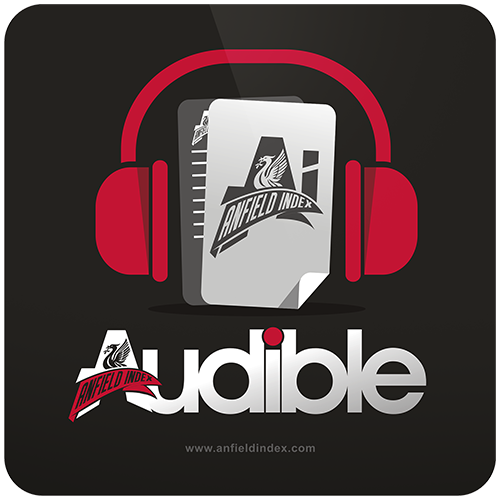 Listen to this article via @AIAudible !
"I am 'The Normal One'. I am a normal guy from the Black Forest. I was a very average player. I don't compare myself with these genius managers from the past."
Five years ago the cream of world football managers were sat in Spain and Germany. Guardiola and Mourinho were the two biggest names in the game and occupied the greatest and most successful of dugouts. Around the same time – and I mean this with respect – Liverpool and Man United's managers were Brendan Rodgers and David Moyes, who were both some distance off those sort of accolades. It was unlikely that those men would be courted abroad.
But now the Premier League looks a lot different. If Mauricio Pellegrino wasn't so entrenched in his Espanyol roots there'd be no shock if Barcelona came calling at some point and, despite the campaign to remove him, Arsene Wenger is still a global name with a certain style (and certain failings).

It's telling that the Madrid and Catalan coaches of 2012 have since moved to Manchester and, maybe more so, that they are currently nowhere near as successful as they once were. As things stand they 're not even relatively close to overtaking Chelsea and Spurs at the top of the league and, though Guardiola and Mourinho are still box office, the battle is far harder now than when they sat in the sun with the best players in the world in their dressing rooms.
Chelsea too have looked to the continent and stopped looking at flavour-of-the-month coaches such as Di Matteo and Scolari and instead courted an Italian multi-Scudetto winner, while we at Liverpool have managed to attract the most exciting German manager in a generation. Even the highly rated Marco Silva is now already at his second English club. The Premier League is now the place to be for the managerial elite.
Each has their style and systems and if Conte in particularly is to be congratulated about one thing it is his ability to recognise when a system is no longer working and having the foresight to change to another. I doubt anyone saw Victor Moses as a regular player, never mind as a wing back and it's brainwaves like that where managers earn their corn.
Budget is also an issue and while Guardiola, say, can blow £60m on one player, Wenger can or will not, so has to construct something from his own self-imposed financial restrictions. Any of those sides can win the League next season and that's what's made the Premier League so watchable. Equally, any of them can throw it away.
Jurgen Klopp sits unashamedly on that table too, despite his humble quote above. The German has a Champions League and Bundersliga pedigree and though he never quite claimed a victory in the 2013 final, his is a name which means something. Anyone who can take titles away from Bayern Munich – the Celtic of German football – is worthy of respect.
He is a fearless manager too in as much as he's not afraid to gamble and get things wrong from time to time. Though there's a sense of ridiculous zealotry about the man, it's quite refreshing to see a manager recognise his errors and refuse to gloss over them. Sometimes you just lose square and fair. Compare and contrast the following:
"The best news today is that football is over for 2014, any criticism that we receive now is justified. We are standing here like complete idiots and it's completely our own fault." – Klopp on Dortmund's 2014 form.
"Did the best team win? I don't think so." – Jose Mourinho after Liverpool batter – absolutely batter – Chelsea in the 2006 FA Cup semi-final
Not that there's anything wrong with being a poor loser as Mourinho clearly is just like Ferguson before him. I want both Liverpool players and managers to bristle at the very prospect of defeat rather than extend an exhuberant congratulatory response, but an inability to constantly constantly consider yourself as unlucky comes the danger of hubris. A lack of tactical variety when coupled with frequent defeats only ends one way. So far, Jurgen has been adaptable due to a small squad and injuries and it was pleasing to see how he reacted to the loss of his favourite 4-3-3 system when the team travelled to West Ham. He played the diamond and the Londoners couldn't live with the movement around them. Football and strategic education never ends and you can only learn from mistakes.
Incidentally, I played chess a lot when I was a kid and to a pretty good standard. The best advice I ever received when I asked how I can become a Master was 'make sure you get beat a lot.' That sounds nonsensical, doesn't it? How can being beaten to a puree be good for you? Well, it's only when you see your own weaknesses lain out before you that you can put them right. For the record, I didn't heed the advice and am regularly beaten by 12 year-olds on the internet.
Course, I'd rather the Reds didn't lose a lot but, as Brendan learned with his 3-4-3 formation in 2015, one day someone will find out how to beat you and then everyone will.
But what shines from Jurgen is his character. We love the bonhomie of the man when he strolls on the pitch, keen to hug as many people as possible and we love his language in interviews. I especially like how he described his favourite midfielder at Dortmund as follows:
'Mkhitarayan fits us like an arse on a bucket'
You just don't get that with Alan Pardew.
That public face does not means he's solely a comic, manic figure with a loveable roguishness. There is a steeliness underneath the toothy smile and tactile demeanour. Ask Mamadou Sakho just how far he can take a joke when he thinks things have gone too far.
Perhaps the bravest thing he's done in his time here is to challenge us – the fans ourselves. He makes little secret of the fact that the famous Anfield atmosphere is a myth and that it is only when the Reds are on the road that the volume is cranked up. Sometimes that rankles with him to such an extent that he takes his eyes off the pitch as he did in the second half of the Europa League final, but it speaks of a man who demands everything from us all, not just his charges. Anfield is awful these days though it can still spark into life when needed. The trouble is that it is needed more often than not and Klopp isn't scared to point the finger.
The return of Champion's League football at Anfield coupled with his long contract means that Liverpool is an optimistic place once again. It's been a long time since the entire fan-base have united under one man and bought in to his programme. It's often easier to get behind a huge personality, particularly if they are the envy of other clubs. Even the press likes him and that's saying something, given that he can be fairly dismissive of them when they wind him up with inane questions.
2017-18 will be his third season here and it's not sure what represents a good one for him. We haven't won a trophy – even the lowly League Cup – for five years, but many would overlook that for a concerted assault on the Premier League title. I know I would.
Liverpool are at the top table again and have a manager who can rub shoulders with Europe's elite and that's got to feel good.