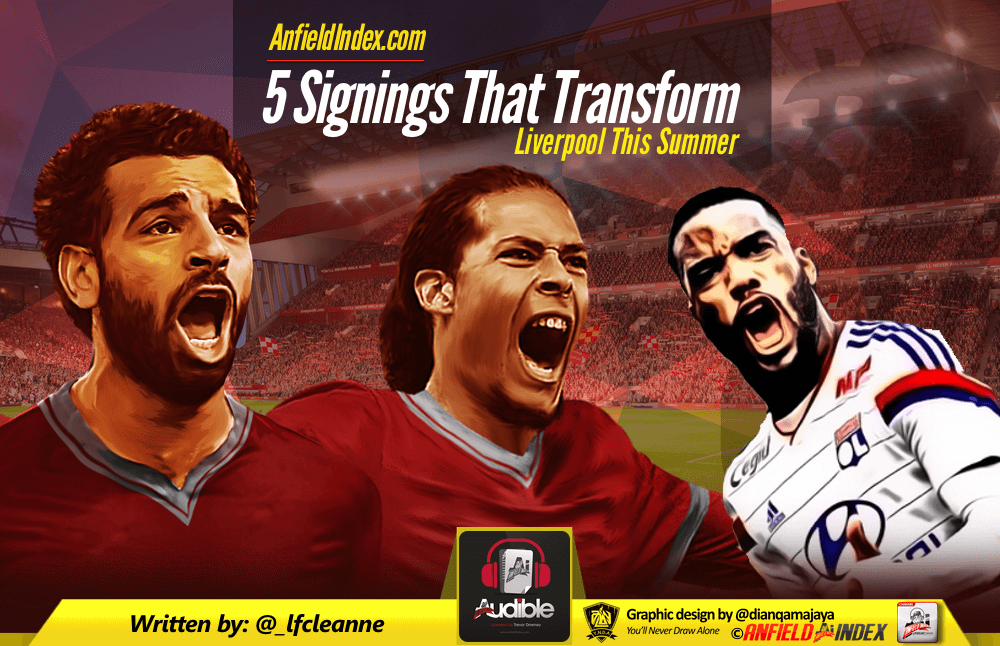 5 Players That Can Transform Liverpool This Summer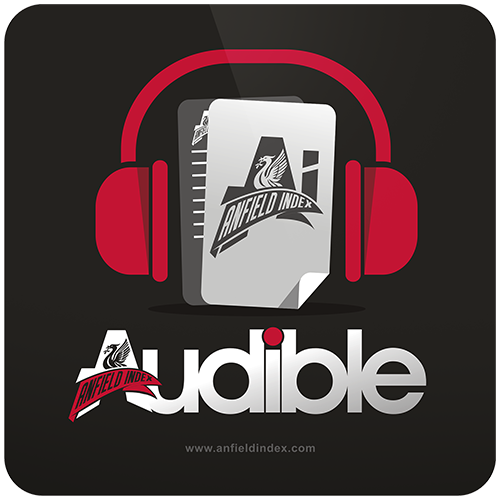 Listen to this article via @AIAudible !
Ah, the summer transfer season. It's that time of the year when football fans dream about just who could be lining up in their clubs colours next season.
Liverpool secured a top-four finish with a convincing 3-0 win against Middlesbrough on the last day of the 2016/17 Premier League season. Having brought Champions League football back to Anfield, Jürgen Klopp will face tremendous pressure to secure some top names ahead of a fresh campaign.
Lots of names have already been spouted around Merseyside over possible moves to the club this summer, but here is just five players I feel could transform Liverpool and allow the team to mount a surge domestically while hopefully enjoying some successes in Europe.
Virgil van Dijk [Southampton]
Links between Liverpool and Van Dijk have been going on for some time now, with Klopp clearly identifying the centre-back as his first choice defensive recruit during the transfer window. Such a move looked likely a few weeks ago when the Dutchman stated he would prefer a move to Anfield, rebuffing both Manchester City and Chelsea's advances.
However, since then things have taken a turn for the worst. The club were forced to publish an apology over tapping up Van Dijk, with Southampton threatening to report them to the Premier League.
That's made the situation an incredibly messy one, but shouldn't deter Liverpool from trying again. It will cost them an extra few million now, but the 25-year-old would provide an authoritative figure at the back, helping to sure up the defence and rid of the frailties that have cost the team so dearly in recent years.
Quality in possession and dominating in the air, Van Dijk has certainly caught Klopp's eye and Liverpool shouldn't give up just yet. It's a move that will likely drag on all summer, but no one will care if it gets done in the end.
Benjamin Mendy [Monaco]
James Milner deserves a lot of praise for the work he did during the 2016/17 season, but Liverpool need an out-and-out left-back. There were times when the Englishman looked out of his depth in defence and proved to be a real weakness – especially when faced with pacey opposition.
Benjamin Mendy is a thoroughly bright prospect who is widely sought after across Europe. The defender seemed set for a move to Manchester City a few month back, but with an asking price of £35-40million reported it seems Guardiola has backed off.
That could open the playing field up to Klopp this summer. Mendy showed just what he is capable of during an impressive campaign that saw Monaco clinch the Ligue 1 title.
Registering eight assists in all competitions, the 22-year-old seems a perfect fit for Liverpool. He'd provide some much needed width and pace down the left hand side, allowing the likes of Philippe Coutinho and Adam Lallana more space in the middle of the park. Not to mention putting an end to the annoying consistency with which Milner cuts onto his right foot and passes back into traffic.
This isn't the most likely of transfers, but Melissa Reddy has recently made clear that Mendy is now the club's top left-back target. James Milner is not a long-term solution and with Klopp looking to build on last season and fight on a domestic and European front, improvement is needed.
Naby Keita [RB Leipzig]
This one really picks itself. Klopp's primary target in midfield this summer, Keita was voted the second-best player in the Bundesliga last season by supporters. That emphasises the impact he has had in Germany for RB Leipzig.
A box-to-box energetic force with creativity and goals in his game, Keita has all the hallmarks of a great player. He'd suit Klopp's style down to the ground and would certainly be a quality addition to the midfield ranks.
It will be hard to prize him away from Leipzig with the club valuing him at £50million, but Naby Keita is a mouth-watering prospect for all Liverpool fans. Sign him up!
Mohamed Salah [AS Roma]
When Liverpool were without Sadio Mané they lost their pace, their momentum and their penetration. His ability to drag players out of their position and make space for his teammates is comparable to no other current player in the club. When unavailable he is a huge loss and it's imperative Liverpool fill that void this summer. That's where Salah comes in.
19 goals in all competitions, the Egyptian winger has the firepower to add an extra threat to the forward line. Acceleration and flair in abundance, Salah would be a great asset for Jürgen Klopp's side, helping to break down packed defences.
With reports suggesting that personal terms between the club and player have been agreed, Liverpool would be ludicrous to walk away from the negotiating table now for the sake of a few million pounds. Roma need to sell to comply with FFP rules. It's the perfect transfer for all involved.
Alexandre Lacazette [Lyon]
Any move for Lacazette will depend heavily on Daniel Sturridge's future at Liverpool. Should the England striker move away from Anfield this summer, Klopp will need to find a replacement.
Divock Origi is still a real work in progress and while I don't think the club should sell him by any means, he isn't of the quality needed to lead the line should Liverpool need him to.
Roberto Firmino is first in the pecking order up top but even the Brazilian had moments this season where he failed to show a real cutting edge in front of goal. He's not a prolific finisher in the way that Lacazette is. The Frenchman's style of play would fit well on Merseyside and provide a real quality option heading into a new season.
28 goals in 30 appearances in Ligue 1 during 2016/17 (as per transfermarkt.co.uk) is a record that speaks for itself. Atletico Madrid were in pole position to land the forward but with their transfer ban in place, the door is very much open for Liverpool to swoop in. It would certainly be a statement.
Overall Picture
I don't think anyone will have any major qualms with the first four players in my list, but the last one could raise some issues. I am and have always been an advocator of Daniel Sturridge staying at Liverpool beyond the summer – the guy is a world class players when fit and you don't throw talent like that away.
Should he stay at the club, a move for a striker would be very unlikely. If that were to be the case, Douglas Costa would be my alternative option. As previously stated, Liverpool lack something without Sadio Mane on the teamsheet and that saw them lose huge ground in the 2016/17 campaign. That cannot be allowed to repeat itself and Costa, coupled with Salah, would add some quality options for Klopp to choose from.
It's a massive, massive summer for the club. Liverpool fans will be desperate to see some statement signings made in order to propel the squad to the next level. Battling for the title and domestic competitions, as well as mounting a good campaign in Europe will be what everyone wants next season and it's imperative FSG get this window right.
These 5 signings could do just that.