 Jordan Henderson Remains A Key Player - If Fit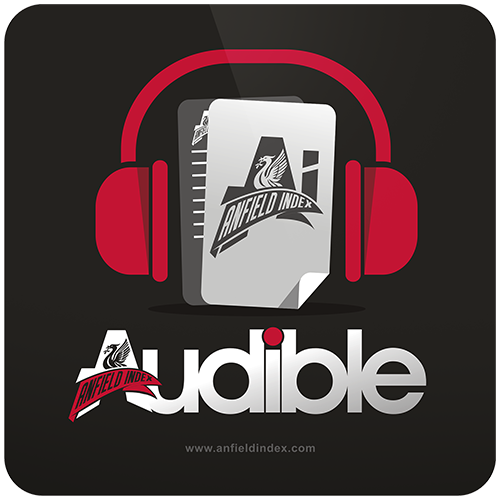 Listen to this article via @AIAudible !
Football supporters have incredibly short memories. That's not a needless dig in the slightest, it's just a fact. We're all guilty of it.
A few poor performances from a player, or a long-term absence from the team, and suddenly their previous excellence is consigned to history.
In the space of three or four months, Jordan Henderson has gone from being lauded by the masses for his performances in a new deep-lying midfield role, to being cast aside and not valued by a number of fans.

The Liverpool skipper's well-documented injury woes are a cause for concern, without question, but any talk of him leaving Anfield is well wide of the mark.
Perhaps the brilliance of Emre Can in the spring has made people forget about Henderson's influence before Christmas – Can has suffered similarly in the past, in terms of being written off after a dip – but when fit and firing, he showed that he should be one of the first three or four names on the team-sheet.
The Reds were generally devastating in the first four months of 2016/17, and a huge amount of that was down to Henderson's displays. 
A shaky start in defensive midfield at Arsenal and Burnley did not bode well, with many incredulous at Jurgen Klopp's decision to play him there, but he quickly hushed his critics and went on a commanding run of form.
Philippe Coutinho, Sadio Mane, Roberto Firmino and Adam Lallana may have been making the headlines with their attacking magic, and Can and Gini Wijnaldum were being lauded by their very loyal admirers, but Henderson was making the team tick.
His all-action style is something we have become accustomed to over the years, but there was also discipline and class to his game that hasn't always stood out.
The 26-year-old's quality on the ball has always been underrated – just because he looks ungainly doesn't mean he is – and the speed at which he moved it and the accuracy on show further silenced those claiming, "he's just not a DM".
Henderson also didn't "just pass the ball backwards", as a lot of detractors liked to incorrectly claim, with no other player passing it forward more times (1,042) up until the end of March. That's despite him getting injured in February.
Granted, you could find more aesthetically-pleasing, fashionable, better players to shine in a deep-lying position, but it was hard to criticise anything Henderson was doing.
For the first time since taking the role from Steven Gerrard in 2015, Henderson looked every bit a Liverpool captain, carrying himself with real authority and looking a mature figure in a young side.
Then the injuries arrived again.
It should come as no shock that Liverpool were never the same team again in 2016/17 without Henderson present, give or take the odd sporadic excellent team performance, such as Arsenal at home or Man City away.
There was suddenly a one-paced nature to the midfield, with all due respect to Can and Wijnaldum, who stood up when the team most needed them in the final months. 
People will point to Liverpool's good run at the end of the season as proof that Henderson is not a loss, but almost every single win in March, April and May was ugly and efficient rather than brimming with quality and dominance. 
Looking ahead, it is difficult to predict how Henderson's Liverpool career will pan out.
His ongoing heel injury is a real issue, and if it shows no sign of going away, you have to reevaluate things. Successful teams have a fit, reliable spine – you cannot have a defensive midfielder in and out of the side and expect it to thrive.
Klopp seems to be a big admirer of his skipper, though, and it would be staggering if he offloaded him any time soon.
The England international is not a world-beater, and may end up having to settle for a squad role eventually, but we saw firsthand what an asset he can be last season, and in the few years prior to it.
Klopp has openly said he is not looking for an out-and-out defensive midfielder, and Henderson should remain first-choice if he can get back to his top level. At 26, he still has time on his side.
This should be seen as no slant against Can – for some reason, it feels like you are being judged if you rate both Can and Henderson – who is still maturing as a player and has a very bright future. He has shown he can fill in very effectively.
It is understandable why there is now frustration at Henderson's constant absences, but anyone happy to see him leave this summer or in the near future has their short-termism hat on.
It wasn't even a year ago that he was one of the key players in the best footballing team in the country, and when he wasn't around, there wasn't the same energy and zip to Liverpool's play.
Much like Daniel Sturridge, there is reason for Henderson's future to look cloudy, but if you could be told now that he would be injury-free for the next five years, he will be integral to the Reds' future under Klopp.