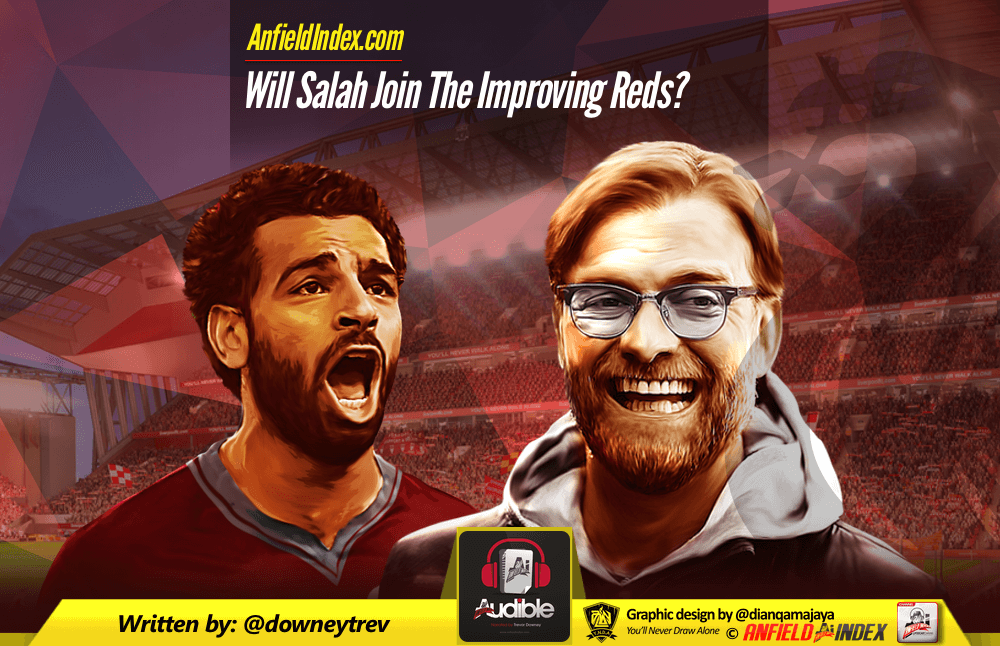 Will Salah Join The Improving Reds?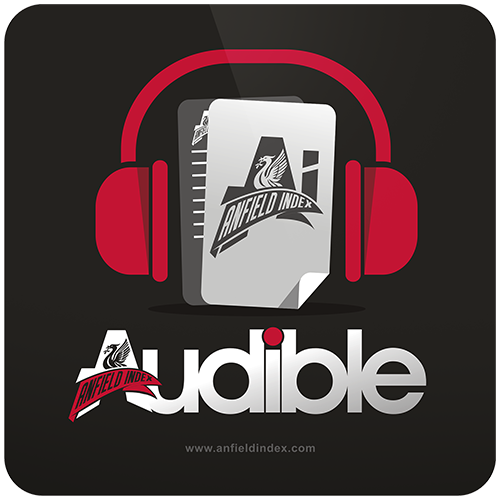 Listen to this article via @AIAudible !
Watching the latest, entirely hapless, efforts of Theresa May to seem like a normal human person by attempting to participate in that most regrettable of group activities, a Mexican wave, your columnist was struck by how apt a metaphor it was for the ineptitude shown by Liverpool FC in their transfer strategy so far this summer. Like the embattled Tory leader, they took an ill-advised chance, went heedlessly out on a limb, and ended up entirely humiliated in front of millions.
However, whereas Emmanuel Macron and chums had the kindness to look away and pretend the buttock-clenchingly mortifying spectacle had not occurred, The Reds were left with a much-trumpeted deal in tatters and the legal necessity of an ignominious public apology to Southampton – a club whose financial health has been almost entirely dependent on Liverpudlian generosity. Life, as the kids say, comes at you fast.
On a day which has seen some stunningly redundant forensic analysis of the 38 fixtures that will constitute Liverpool's 2017/2018 Premier League campaign, it is notable that the main reason for such frenzied scrutiny of a list of times and places is the stark absence of any concrete news elsewhere on Planet Liverpool. 'Tis the season of speculation and daftness.

The 'stories' today, for example, include a deliberately clickbaity headline about how a Southampton Player Refuses To Rule Out Reds Switch. Of course, rather than a piece of Virgil Van Dijk hope for Liverpool fans to cling to, this turns out to be the frankly hilarious news that the Saints' Dusan Tadic is refusing to rule out a move to L4. Remarkable, really. You honestly couldn't make this stuff up.
Over at Football Italia, they were quoting a fellow who actually was most likely making this stuff up. 34-year-old Ahmed Hossam Hussein Abdelhamid, known as Mido, had spells in English football with Tottenham, Middlesborough, Wigan, West Ham and Barnsley, and is currently the youthful coach of Wadi Degla in Egypt. He had a very definite take on the disputed future of his compatriot and Liverpool target, Mohamed Salah.
Speaking to Kingfut.com, the former striker said, "Salah will definitely move to Liverpool. It's just a matter of time. Liverpool's style of play suits Salah perfectly and Jurgen Klopp's style suits the Egyptian winger," before adding a cautionary note, when he insisted, "I'm not concerned about the competition Salah will face in Liverpool but I just fear he might not be able to cope with the higher tempo of playing in the Premier League."
So there you have it. The deal is done. Mido has spoken. A summit is being arranged for the pier in Blackpool as we speak and there is no need to be upset. No matter how grim things seem during this transfer window, remember, it could be worse – you could, like former England boss and unlikely lothario, Sven-Goran Eriksson, have your sacking announced by a poem on the website of your employer.
When one considers that level of indignity, the odd public apology seems entirely manageable. Besides, it's not as if Liverpool fans don't have a lot to be hopeful about, irrespective of the success or failure of their marketplace shenanigans. Towards the very top of that list, for many of us, is the return of club captain Jordan Henderson to the field of play. The skipper was a bad loss for Jürgen Klopp's team for much of the season just gone and the fuzzy nature of his recovery period has been a source of endless speculation and ample frustration for fans.
The Sunderland native is never off-message with his words and despite his trials, he remains buoyant and bullish about what his teammates achieved in his absence and about what he may achieve with them in the season to come.
"Everybody was over the moon that we got in the top four," observed the skipper, never a man to leave a footballing cliché unused if one is available. "Now we've got to go and win the play-off to actually get into the group stages of the Champions League. Of course, we'd have liked to win something as well but you've got to take one step at a time and that is a big achievement.
"Since I've been here, we've only been in the Champions League once," he continued, pointing out a very sobering reality to some of the club's more excitable and entitled fans. "It's a good step in the right direction for us and it'll help us develop as a squad. We're getting better and we're improving in all aspects of the game. We're becoming more mature as a team and improving on the training pitch – listening to what the gaffer has got to say on how we can improve as a team and individuals. Everybody has taken that on board throughout the season and everybody has been working really hard. And you get your just rewards at the end of the season, with getting the top four."
Top four, Henderson clearly understands, is not a trophy. It is also not the group stages of the Champions League. It does, however, represent real progress – a tangible achievement upon which further development can be built. Klopp is only beginning his work at Liverpool and is very unlikely to be reading any poems about his successor on the club's official website anytime soon but given his recent impressive attempts at Aboriginal dancing, I wouldn't bet against the German kicking off a Mexican wave next May.