 Will Fixtures Become the Undoing of Liverpool's Squad?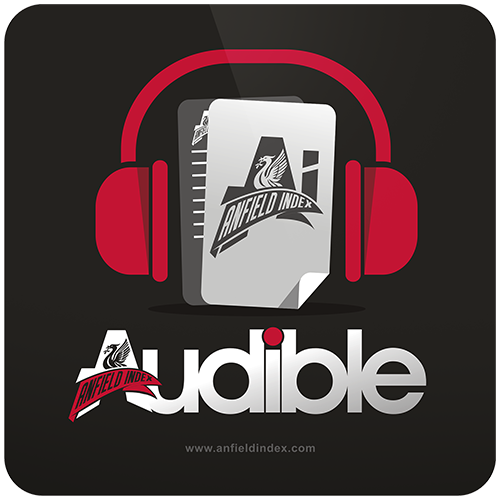 Listen to this article via @AIAudible !
This season's provisional Premier League fixture list has just been announced, but what does the fixture list mean for Liverpool in the coming season – especially when considering last season, in which the team struggled with a challenging fixture list: without even accounting for the upcoming Champions League fixtures that will only add further strain to the squad.
In order to understand some of the challenges that may lie ahead, it makes sense to look instead at the challenges and issues the fixture list presented Liverpool with this season.
Liverpool were cruising along quite comfortably during the first half of the season; on New Year's Day, Liverpool sat second, still in both the FA and League Cups, 6 points behind leaders, Chelsea, and 4 points clear of third-place Manchester City, whom Liverpool defeated the previous day.

A challenging, and jam-packed set of fixtures, alongside injuries and the unavailability of key players saw Liverpool's offensive on all three fronts fizzle out, and develop into a struggle for Champions League qualification.
Over January Liverpool played Sunderland, Plymouth Argyle (FA Cup), Southampton (League Cup semi-final first-leg), Manchester United, Plymouth (FA Cup replay), Swansea, Southampton (League Cup semi-final second-leg), Wolverhampton Wanderers (FA Cup) and then Chelsea.
After the 1-1 draw with Chelsea on the 31st January, Liverpool were 4th, 10 points behind them, and out of both the League and FA Cups; the team was on its last legs, with youth-team players used late in the month during the FA Cup tie against Wolverhampton Wanderers.
This season, Liverpool's crunch month – without accounting for Champions League, FA Cup or League Cup fixtures, all of which will have to be played earlier than usual because of the 2018 World Cup – will likely be December.
Over December, and including New Year's Day, Liverpool have 8 fixtures: Brighton (a), Everton (h), West Brom (h), Bournemouth (a), Arsenal (a), Swansea (h), Leicester (h) and Burnley (a).
A derby, a match against top four rivals Arsenal, and fixtures against teams that Liverpool struggled against this season – Bournemouth, Swansea, Leicester and Burnley – alongside the proximity of the matches to one another makes this appear the toughest month of the season. How then will Klopp's Liverpool cope with such a busy period?
Arguably one of the key causes for Liverpool's dip in form this season, besides the heavy fixture list itself were injuries or the unavailability of certain key players, namely: Coutinho and Mané. Whilst Klopp has no say on how or when a player gets injured, what the club can do is try to minimise that risk, and bring in cover for if an injury did happen, and for when a player is tired – so Liverpool do not have another Firmino situation, as we saw before the Stoke fixture, late-on in the season.
Squad depth is the key to a successful season; top European teams, such as Real Madrid, Bayern Munich or Juventus all have strong squads, but as their leagues are less competitive in terms of the ability of lower ranked teams, and their propensity to win, or cause upsets, against higher ranked teams; their squads do not need to be as big as perhaps a Premier League squad, with the same amount of games played would. For Liverpool though, a the squad as it stands, only has adequate competition in the centre-midfield department: in which Can, Henderson, Lucas, Wijnaldum and Lallana can all play in. However, as Henderson's injuries this season illustrated, with one player injured in the deep-lying no.6 position, the squad looks gruel-thin, even in this department. With Milner covering at full-back, Klavan as third choice Centre-Back, and no direct replacement for Coutinho, Firmino or Mané, it's abundantly clear the squad needs a great deal more support within it.
English teams have struggled in recent years in the Champions League, and squad depth has a part to play within that. What Liverpool should be doing, to prepare themselves for the demands of just the Premier League is increasing the size of the squad, even in areas which are deemed strong at the moment. Only Manchester City have really grasped what the physical demands are for an English team, and the need for a large squad of both quality and quantity. For instance, Manchester City now have around seven offensive players, all of whom are starting quality, but an absolute maximum of five can only play at a given time – meaning when injuries strike, or players are tired, the team may be rotated with little detrimental effect to results: or that's at least how the theory goes.
For parts of the season, when Liverpool played without Mané, the team looked toothless; however, signing a single player with similar attributes, like Salah, is not enough – Liverpool need another winger or attacking midfielder, as well as a central midfielder, striker and full-back. If a player, such as Salah, slotted into the starting XI, Liverpool would still be one injury away from a considerably weaker side, if Firmino or Coutinho were injured, for example.
This issue has been prevalent since Luis Suarez left too – Liverpool with Daniel Sturridge upfront are a potent, aggressive, offensive side, but without him can often struggle against teams positioned in the lower half of the table. Sturridge, Origi and Ings are all injury prone, and the disparity in offensive quality between the team with and without Sturridge is stark. There is a need for serious squad restructuring for the coming season, otherwise Liverpool will falter and find itself out of the competitive running, in months, like the upcoming December, as they did in January 2017.
It is understandable that Liverpool fans are currently eager for new signings, and are urging the club to pay that little bit extra to secure deals, but fans should be mindful that there is an opportunity cost for every extra pound Liverpool spend on one player, as it cannot be spent on another.
What the club should set about doing now is getting those primary targets tied down, and added to the starting XI, but also working to find high quality squad players that will sustain the team in a season that may well have over 60 games. Poaching surplus, or unwanted players from top European sides may be the way forward to this, but the task for Klopp, and those in charge of scouting and signing players is a far bigger one than most fans realise. Even the dream – and almost completely impossible – transfer window incomings of Lacazette, Salah, Keita and Van Dijk would not be enough. For the club though, the task is to get on with the business of transfers as fast as possible, learning from the issues of last season, and making sure they do not happen again. Should that happen, even with a challenging December, Liverpool FC will be in good stead for the coming season.