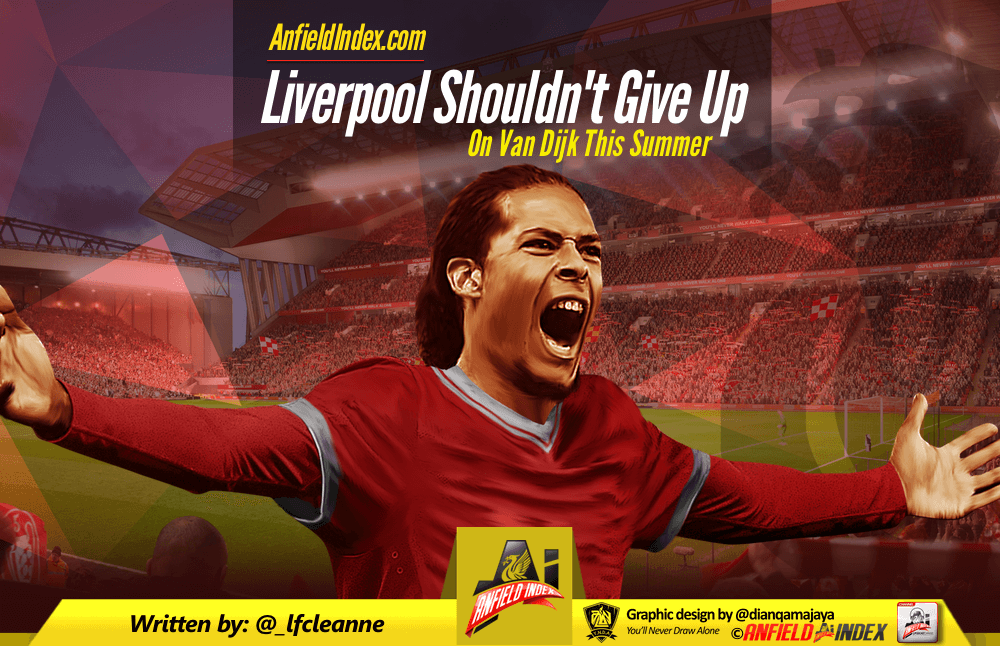 Liverpool Shouldn't Give Up On Van Dijk This Summer
Liverpool have made no secret of their attempts to sign Southampton defender Virgil van Dijk this summer, with the Dutchman earmarked as Jurgen Klopp's primary defensive target.
It seemed like it was all heading for a happy ending, too, when reports emerged of him choosing Liverpool over Manchester City and Chelsea. Finally, the club were about to beat their rivals and land their man. Fans rejoiced. FSG were even praised. What a time to be alive, right…?
Wrong.

With Southampton reporting Liverpool for an 'illegal approach', the club were forced to issue a formal statement declaring they had ended their interest in the Dutch international. The player and Klopp are believed to have met in Blackpool to discuss a possible transfer to Merseyside, thereby compromising the Premier League rules.
A thoroughly embarrassing situation for all involved with Liverpool Football Club aside, but it shouldn't see them give up on Van Dijk this summer. A bid in the region of £60-70m is likely to be enough to cut his ties to Southampton.
Here's why they should continue with a potential move.
Standing at 6'4", Van Dijk's aerial prowess is his most obvious asset. He has the physical attributes to deal with full-bodied strikers, having won more aerial duels than any other player in the Premier League in the 2015/16 season.
What's more impressive is the pace at which he can move across the ground despite his height. In the modern game, a fast centre-back is a highly sought-after commodity.
Van Dijk made a total of 6.8 clearances per 90 minutes, more than any current Liverpool centre-back this season – Lovren made an average of 6.17 clearances while Matip made 5.52 and Klavan 5.67. That exemplifies the 25-year-old's ability to play a high line and stifle counter attacking moves.
Likewise, in terms of interceptions, Van Dijk made an average of 2.72 per game. Matip is the closest competitor currently at Anfield with a record of 1.65. Now while stats may not tell the whole story, it's clear why Jurgen Klopp favours a move for the Dutchman so strongly.
Authoritative at the back and a lynchpin to counteract Liverpool's usually flaky back-four, Van Dijk could be the answer Klopp so desperately seeks. According to Squawka, he is yet to make a single error leading to a goal in 55 Premier League appearances – yet again, a better record than Dejan Lovren, Ragnar Klavan and Joel Matip.
If that wasn't already enough, Van Dijk epitomises a ball playing centre-back. Technically speaking, he is one of the brightest defenders in the top flight. With a long-pass accuracy of 62.6% in the league this season, the 25-year-old poses a far superior record to Liverpool's defenders.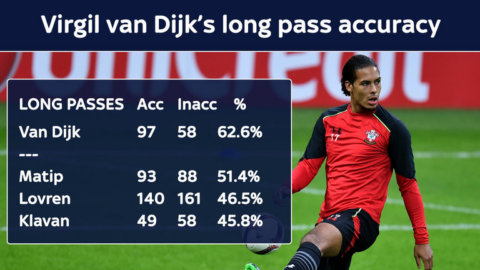 Such a trait would fit effortlessly into Jurgen Klopp's system and help alleviate any current questions surrounding the back-four ahead of a new campaign.
Player of the Year in his first season at St Mary's, Van Dijk has the physical, technical and aerial attributes to be a real hit at Liverpool. Former-coach Dick Lukkien said "He's a player for one of the top six teams in Europe. He can make another step."
Liverpool should do everything in their power to ensure that step is taken here. Put all that transfer fuss aside, Van Dijk is 100% worth it.