 One Year of Sadio Mané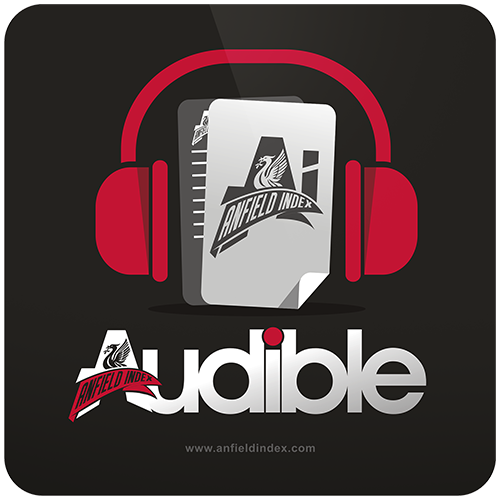 Listen to this article via @AIAudible !
It's been a year since Sadio Mané joined Liverpool, and in that time he has defied and surpassed all expectations.
In his first season, the 25 year old scored 13 league goals and provided 5 assists in 26 games; we can only speculate how impressive his statistics would have been if not for Mané getting injured near the end of the season, and being called up to the Senegal national team for the African Cup of Nations.
His signing was met with mixed responses: another Southampton man, for another sizeable fee. It's fair to say most fans were not particularly enthused, but a great deal remained open and optimistic.

Nevertheless, his performance against Barcelona in a pre-season friendly had some of those Liverpool fans purring, but it was his first competitive game, against Arsenal, which saw concerns about another former Saints-man immediately transform into jubilation and adoration. His dynamic display was capped off with a phenomenal solo goal, displaying all of his talents: unforgiving clinical finishing, deft dribbling and blistering speed. In celebration, he reeled away, hands raised to the sky – a celebration Liverpool fans have grown accustomed to – before sprinting towards Jürgen Klopp and jumping on the manager's back.
He had only been with Liverpool for a few months and he was already celebrating with the manager; he had fitted seamlessly into the team, and into Liverpool FC. Mané brought depth and range to Liverpool's forward three, combining beautifully with the Brazilian duo. The image of Firmino and Coutinho either side of him, striking a pose with their arms folded, against Everton, is symbolic of their chemistry, fluidity and brilliance. All three players fulfil different roles, bringing their own qualities and strengths to Liverpool's front line, yet they all have meshed together into one of the most frightening front lines in Europe. The difference between the front line in 2016-17 and the previous year is frankly unbelievable – and Sadio Mané and the Liverpool management must be accredited and hailed for that.
This was Liverpool FC's own answer to the Trident nuclear deterrent. A force with tenacity, determination and a completely new dimension to Liverpool's play. Who dare fully commit to an attack against Liverpool, knowing that Sadio Mané was ready to pounce, as he did brilliantly, with a dazzling double against Spurs at Anfield.
Stellar across the whole season, it was not just the Arsenal game in which he stood up: who can forget his 93rd minute clutch winner against Everton in the derby, his contribution against Spurs, or even his goal and assist against Arsenal at home.
Unfortunately his season was cut short by a knee injury, and we are yet to know how that will affect him over the coming seasons, but I say that with confidence, expecting him to be a mainstay of the Liverpool team for some years to come. He has been a whirlwind of fresh air, reinvigorating the team's performances and Anfield with it. Even during the derby match, in which he got injured, Everton could still not stop him scoring; after picking up the ball near the half-way line, he drove through the midfield and defence, exchanging a pass with Coutinho, before slotting home into the far-corner – Sturridge-esque.
His pace, guile, trickery and goals earned him a spot in the Premier League Team of the Season despite only playing 26 games – speaking volumes about his impact on the league and Liverpool. Indeed, Liverpool without him looked toothless, struggling to teams break down and score goals. Back in April, both GOAL and Sky Sports ran pieces detailing how Mané's injury could cost Liverpool Champions League qualification, and for some it felt a very real prospect. At this time, Liverpool had only lost 3 times in the 29 times when Mané was in the starting XI, 19 of which were victories. With Mané, Liverpool averaged well over two goals per game, yet without him it was just abover a miserly one. Cup defeats without Mané, notably so against Southampton, whose low-block Liverpool could not penetrate, illustrated the importance and influence of Sadio Mané to Liverpool.
Liverpool's primary issue during 2016-17 was against low-block sides, and Mané seemed to be the answer to that – a fully fit Mané may see Liverpool blow away competition in Europe and domestically over the coming season. But with Mané, it's not just about him, it's about his impact on the entire team – his goals, pace and variety have turned Liverpool into a very different type of beast, comfortable, patient and incessantly probing in possession but devastating on the counter-attack.
With Mohammed Salah, Liverpool now have two supersonic wingers, who can stretch, penetrate and blitz the most robust of defences; Salah will allow Mané a chance to play an even more dangerous role than before, breaking into the box and working as an inside forward – so Liverpool can get the very best out of him. For the first time in years, Liverpool will have a genuine dynamic wing double-act, and we can only imagine the havoc they'll wreak over the games to come.
Mané is one of the most exciting players to watch at Liverpool, but also one of the most exciting that we've seen for some time. His direct approach is a breath of fresh air, and has earned his name being rung out across both the travelling Kop and amongst the Anfield faithful.
Mané rightly earned the Liverpool Player of the Season award, and it's undoubtedly been a joy so far watching him play, working in tandem with the rest of the team. The stagnated, sluggish displays that have so often been a characteristic of Liverpool since 2014-15 are now replaced with the aggressive, slick and fast 'heavy-metal' football that is synonymous with Jürgen Klopp.
Liverpool fans can only hope Mané can pick up where he left off, and links up with his new wing partner as well as he has with Firmino and Coutinho. But considering how well he linked up with Lallana, and Sturridge when playing with them, this is hardly a pressing concern.
Sadio Mané's form this season has truly been something to behold: long may it continue.