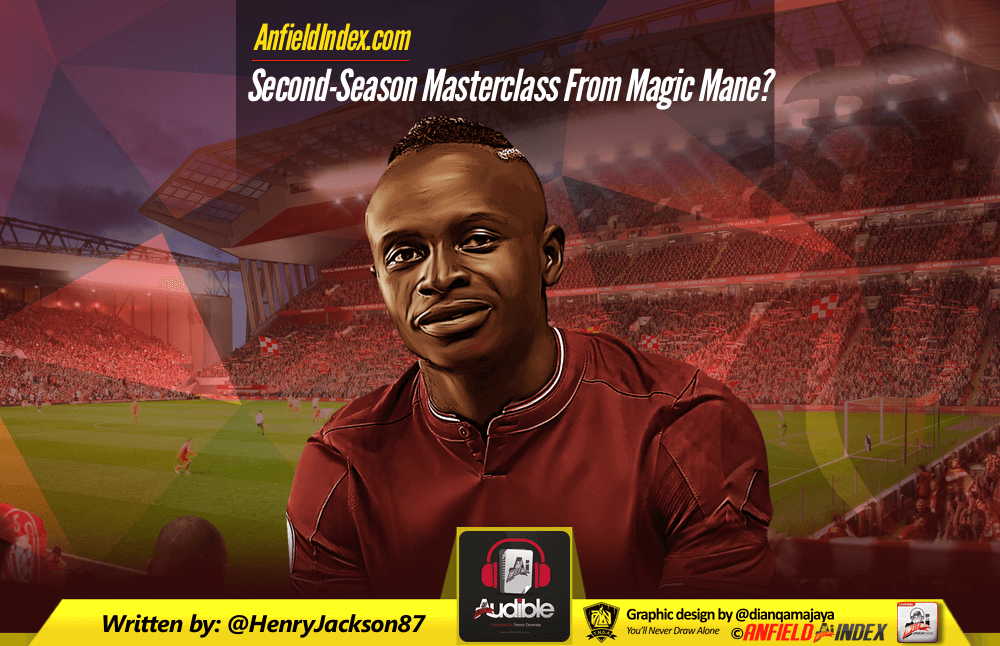 Second-Season Masterclass From Magic Mane?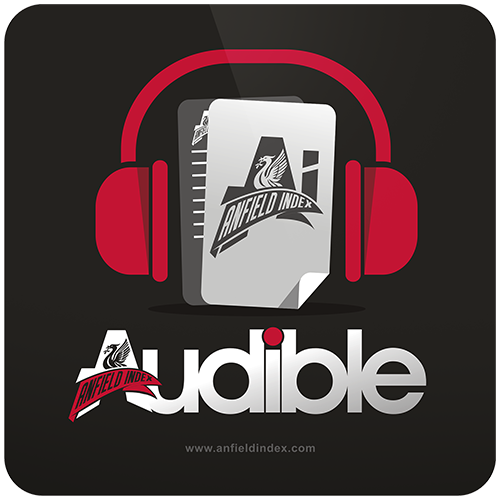 Listen to this article via @AIAudible !
Some players take a while to adjust at a club of Liverpool's stature, with the enormous pressure on them every minute of every day something they cannot cope with.
For Sadio Mane, however, his Reds career could barely have got off to a better start.
Having arrived in relatively low-key circumstances last summer, with the 25-year-old labelled as "just another Southampton player", some exciting pre-season performances gradually saw him gain admirers.

Then, on his official Liverpool debut, Mane decided to score a Goal of the Season contender at Arsenal, weaving past challenges at breakneck speed, before firing a stunning shot into the top corner, with his weaker left foot.
From that point on, the Senegalese superstar never looked back, and produced one of the most impressive first seasons in Liverpool's history.
That may sound like hyperbole, but he really was that good.
The deserving winner of the Reds' Player of the Year award, Mane added something that no other player in the squad can provide.
His pace is up there with the most electrifying in the Premier League, the timing of his runs are often perfect and, most importantly, he is a superb finisher.
So many speedy, tricky wide players fall short in that area, with their legs often working faster than their brain, but barring Daniel Sturridge, Mane is the Liverpool player you'd most want to take a chance at a key time.
Thirteen goals in 29 appearances was a more than impressive goal tally for the wide man, but it was his all-round influence that was most noticeable.
With him, Liverpool looked the most entertaining team in the country, capable of ripping any defence to shreds – without him, they often looked toothless, one-dimensional and craving their most dangerous player.
While Mane's debut campaign was one to treasure, he should still only improve from this point on. 
In a lot of ways, his season was disrupted, due to Africa Cup of Nations duty and a season-ending injury against Everton on April Fools' Day, hence just 29 matches in total. That is nothing.
Should Mane avoid serious injury – a Michael Owen-esque hamstring tear would be disastrous – the sky really is the limit for one Liverpool's most effective wide players since John Barnes. Once again, that's not hyperbole.
There were times in 2016/17 when he genuinely looked unplayable, with top defenders powerless to do anything about his devastating movement and ability to interchange with those around.
The home game against Arsenal in March stands out more than most. Not only did he score and register an assist, but he ran the show throughout.
One piece of skill to bamboozle the dependable Nacho Monreal summed it up, with the Gunners' defender made to look like the pub player who only got home from his night out three hours earlier.
Liverpool supporters certainly underestimated Mane's brilliance prior to his arrival, despite him scoring three times against them in 2015/16, but they now know how integral he is to Jurgen Klopp's future plans.
Philippe Coutinho may be the one who oozes bordering-on-world-class brilliance, and Roberto Firmino and Adam Lallana are favourites of Klopp's, but Mane is the man the Reds can least afford to lose. 
If he stays fit for the whole of next season, there is absolutely no reason why he can't score at least 20 goals, and be in the running for Footballer of the Year. His ceiling is frightening, when you consider he could still be a few years from the peak of his powers.
There may be some who are wary of Mane enduring a difficult second season at Anfield, but there is absolutely no reason why this should happen.
He hasn't come from a foreign league, and is therefore at the risk of being 'found out' – he's now been in the Premier League for three years and he is only getting better each season – and he appears to be calm individual who won't allow his ego to get in the way of his development.
The importance of trying to sign stellar names such as Virgil van Dijk, Mohamed Salah and Naby Keita is undeniable this summer, but keeping Mane fit and getting the very best out of him is as vital as anything.
There is talk that Klopp is set to switch the African from the right-hand side to the left, in order to accommodate the incoming Salah – it will be fascinating to see how he thrives there, should it happen.
Even the biggest Mane fan prior to him joining Liverpool wouldn't have expected him to be just this good in a Reds shirt, but he is proving to be one of the best signings the club has made this century.
Some former Liverpool players have ended up failing to kick on in the past, but with Mane, his unruffled style make you have total faith in him knuckling down and reaching that next level.
He may not be the global name that some of the Premier League's finest are, but he can be as influential as any of them next season, and beyond.
Expect fireworks in 2017/18.