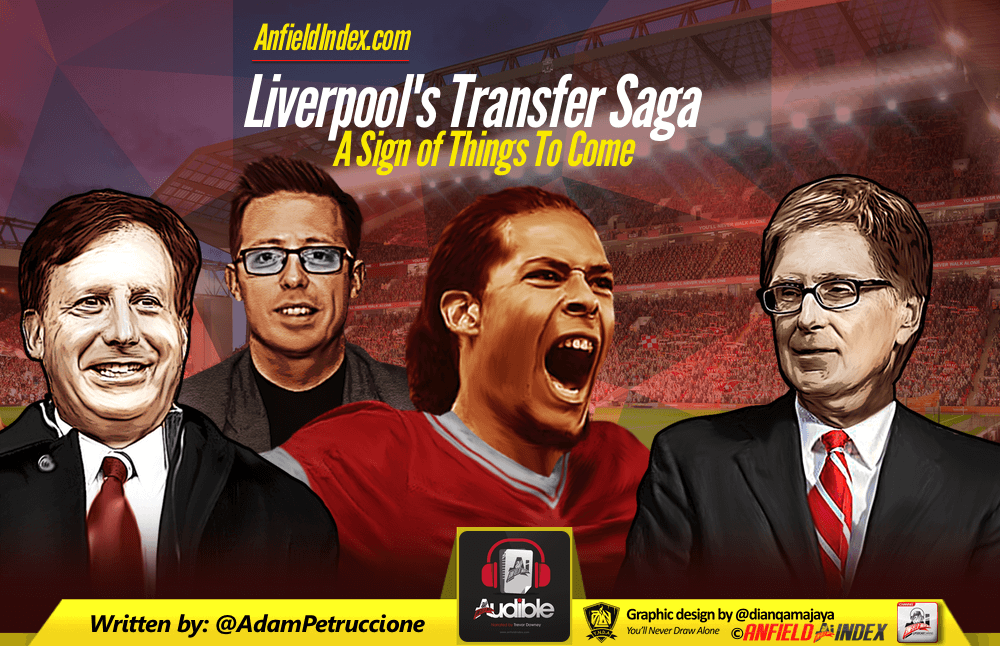 Liverpool's Transfer Saga: A Sign of Things To Come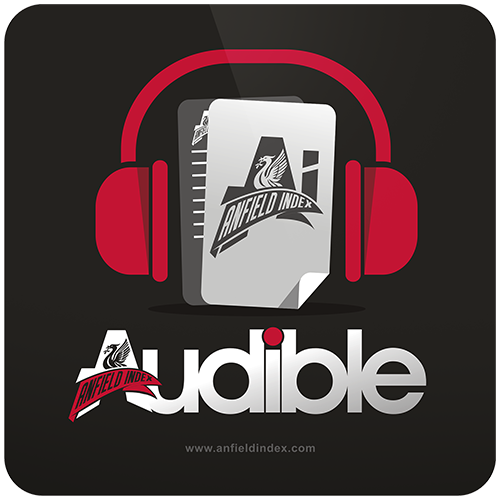 Listen to this article via @AIAudible !
Liverpool's bungled signing of Southampton centre-back Virgil Van Dijk and subsequent apology might seem to be something only the Reds could pull off. Any fan might think Liverpool alone are capable of allowing a transfer saga to crash and burn this spectacularly.
While the Reds are surely culpable, this type of transfer related drama is likely to become commonplace in the weeks, months and years to come. The confluence of relaxed Financial Fair Play rules, and an avalanche of new TV money is a recipe for just the sort of dramatic showdown we're seeing play out between the ownership groups of Liverpool and Southampton.
The selling clubs, seeing the massive money on offer, want to maximise their assets. The top six or seven clubs try a variety of tricks to minimise competition for top targets to keep the cost depressed. Then there's Chelsea and City, operating on a completely different scale. They can ultimately pay whatever price necessary to obtain a player and can manipulate the market to drive up costs for their rivals.

THE SELLING CLUBS
Southampton, even the most ardent Saints supporter would agree, is a selling club. When they have a player who might have outgrown the south coast they simply seek to control the terms of the sale and guarantee the most funds they can get in return.
When moving a top player, regardless of who the player is sold to, be it Liverpool, Spurs, United, Arsenal, City or Chelsea, the selling club needs to keep as many of these six in play as possible to create an auction like scenario. It doesn't even matter if the interest is real, Southampton needs there to be at least the perception of competition to push up the price, and two clubs are more vital to keep in the game than the rest.
INFINITE BUDGET CLUBS
Manchester City and Chelsea have, for all intents and purposes, unlimited budgets. If they're in for a player it could take a world-record fee for their position to complete the deal. Their involvement could mean an additional 15-20% added onto the price to the selling club's benefit. And in this market, that means at least £10-million.
When it disadvantages their rivals, they'll allow rumours of their involvement to float in the media, driving up prices for Liverpool, Spurs and Arsenal whenever they can. If this causes deals to stall, they can simply swoop in at will if they so choose. Liverpool and Spurs experienced this in one single deal in 2013 when Willian snubbed the Reds and Tottenham for Chelsea.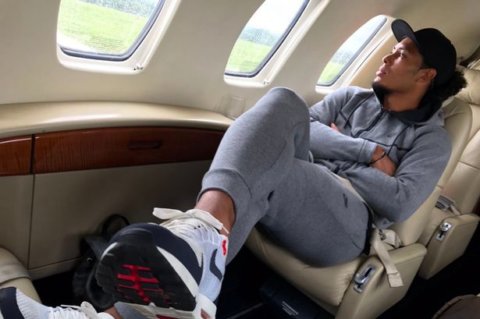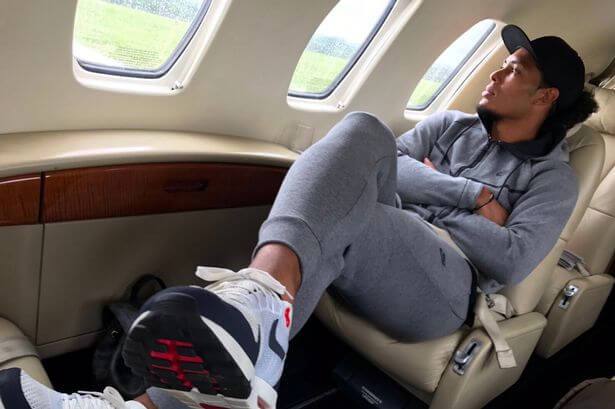 MANNERS DO NOT MATTER
The back pages and social media ITK's would have you believe that Liverpool would have signed their top target if only they had been more considerate of Southampton's feelings. This clearly is not the case. Imagine if it came out Van Dijk was sold to City for £50m instead of Liverpool for £70m because the Reds weren't courteous enough. Are fans or owners' feelings worth £20m?
If the etiquette of LFC's American ownership group isn't up to par, if they're a little brash for the delicate, dainty Saints, that really doesn't matter. So much has been made of the leaks to the media and how rude it was for Liverpool to suggest that Virgil Van Dijk would want to move to Merseyside.
None of that matters. Money matters. Period.
These are major business moguls at the top of these clubs. The bottom line is always going to trump feelings. If Liverpool had leaked pictures of Jurgen and Virgil sharing a milkshake in a Blackpool diner while trading contract demands on the back of a napkin, it really wouldn't matter… assuming Liverpool had met Southampton's valuation.
Unfortunately for everyone involved, Liverpool themselves leaked, or allowed the media to report that VvD had agreed to terms with them. What does that do? The result either intentionally or accidentally is that City was scared off. In the absence of any serious competition, Liverpool could have gone to Southampton and paid the full asking price. Instead of making a savvy football move, taking advantage of a clear run at a unique talent, they made a business move and went to the Saints with a fair offer, but far below what the seller was hoping for.
Quickly piecing together what had happened, the Saints used the only remaining leverage they had to corner Liverpool and either force the player to reconsider, bring the other suitors back to the table, or force Liverpool to pay the original asking price.
SIGN OF THINGS TO COME
With financial rules at the top of the English game either extremely weak or non-existent, players that City and Chelsea have an interest in will fetch the highest prices. This incentivises selling clubs, be it the Saints, other clubs in England or other clubs throughout Europe and Latin America to try to involve as many of the top-six as possible and especially the two infinite budget clubs.
On the opposing side, the top six clubs that are interested in acquiring the player will use whatever tools available to drive off the competitors before a bidding war begins. Using the Virgil Van Dijk numbers thrown around in the media, this could mean a difference of £30-million depending on whether there is or isn't a virtual auction for the player.
As was the case this time, a high-stakes game will be played in the media from both sides. The acquiring club will make claims that the player has already made up his mind, they might even put negative stories out about the player to scare off other parties. The selling club will claim that several parties are still in for him, true or not. The player's agent might play the media on both sides, clearing a path to the player's favoured club, but with the highest possible compensation package.
TIMING THE WINDOW
Sellings clubs will try to move players earlier in the window, while real or manufactured interest from more of the top-six clubs will push up the value of their players. The more holes in each squad are filled, the less selling clubs will be able to convince the media, the fans and the Twittersphere that competition exists for a signing.
Doing business early and leaving time to reinvest will also be key to for the selling clubs. Swansea's sale of Andre Ayew late in the window last year serves as a warning to mid table clubs, illustrating how quickly the floor can drop out if a key player isn't properly replaced.
Waiting too long can also result in the selling club retaining an unhappy player while they lose value. Let's call this "the Berahino effect."
CENTRE OF THE NEXT CIRCUS
Romelu Lukaku, while on international duty with the Belgian team, claimed that he already knew what club he was going to and that going back to Everton wasn't an option. We can assume that the buying club is Chelsea, and by accident or by design, Lukaku is clearing out the competition for his services with that statement. Will this end up in a formal, public apology on the part of Chelsea Football Club? That all depends on what Chelsea do given this development. If they use this knowledge to try and pay £50-million instead of £80-million, you can be sure that Everton will use all available leverage to make sure they receive a premium for their player, be it a "tapping-up" complaint to the FA or something more creative.
CHELSEA RIGHT ALL ALONG
Another possibility is that Lukaku was simply stating the truth. Chelsea may have a buy-back clause of some sort or a sell-on clause that gives them an advantage in re-acquiring the player. Their vast pool of youth players spread across Europe, some loaned out, some with options they can exercise, give the London club a unique advantage in the marketplace.
When Liverpool signed Lazar Markovic in 2014 it was rumoured that Chelsea had an option to buy him. At the time it was thought that the Reds had to pay over the odds for a player who didn't have much of a resume at the time. If LFC had offered a lower value, Chelsea could have simply exercised their option.
If prices continue to grow exponentially, having this pool of loaned players to draw from at below market prices or to sell on will be a massive advantage to a club that doesn't really need it.
Do not be surprised to see virtual-farm-clubs popping up in different parts of Europe as Chelsea have done with Vitesse. If the savings from running satellite clubs works out to something along the lines of double what they cost to operate, you can be sure that financially savvy clubs like Liverpool and Spurs will be quick to copy what has worked for the Blues.
DESTINED TO REPEAT
So while the Virgil Van Dijk drama seems unique right now, given the incredibly high stakes for the clubs, the agents and the football media, similar stories are sure to play out in the future. Do not be surprised to see the same drama repeated with only the names and clubs changed in the next few weeks. Twitter will be ready.