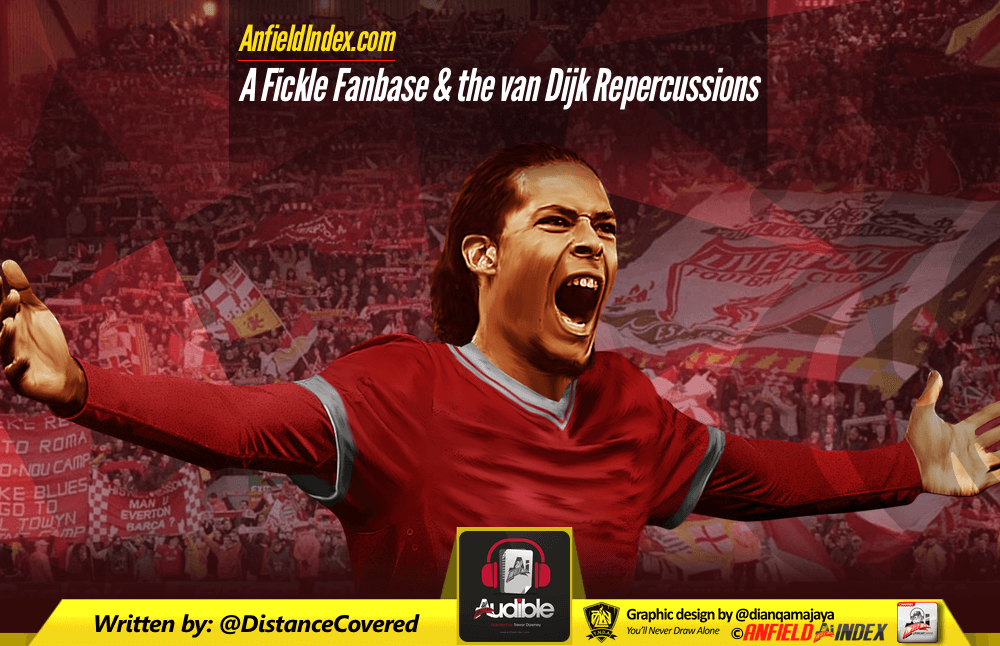 A Fickle Fanbase & the van Dijk Repercussions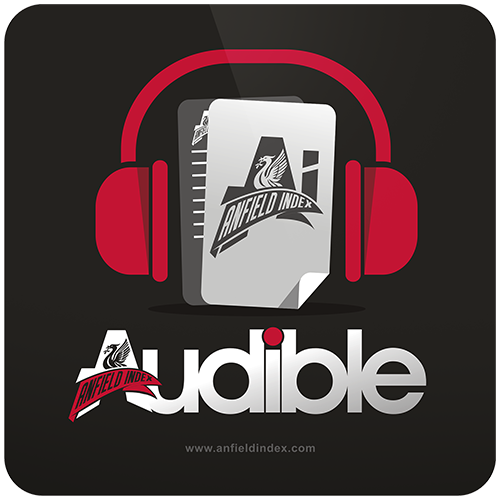 Listen to this article via @AIAudible !
For too long, Liverpool have placed far too much emphasis on talking about transfers, and have subsequently lacked the dynamism in the market to back that talk up with meaningful actions. Liverpool over the years have consequently developed an extensive list of missed targets that the club widely reported our interest in. Such an approach has left the Liverpool fan-base disappointed and embarrassed on countless occasions, as we've expected to sign a player, and embraced the hype surrounding that player, to ultimately witness that player sign for another club and often a direct rival.
Willian, Konoplyanka, Dempsey, Salah, Diego Costa and Alexis Sanchez to name but a few, have all been widely reported at some stage by Liverpool's media exposure, yet we depressingly signed none. Piotr Zielinski was portrayed for months as a key target for Jürgen Klopp leading up to the window last summer, and a similar story transpired regarding Julian Brandt in the months before this summer, yet in both cases, it has stemmed to nothing. Further examples are Henrikh Mkhitaryan and Ousmane Dembele, both of which Liverpool reportedly made attempts sign yet the pair ended up together at Borussia Dortmund, leaving Liverpool fans envious of Dortmund's transfer proficiency.
This unsophisticated approach is ultimately Liverpool's downfall when it comes to transfers, as the initial media announcements that update the fan-base on transfer targets generate hope, optimism and expectation. Optimism is a positive mood to surround a football club, as it fosters positivity within the fan-base, but when that optimism is short-lived and eventually results in disappointment, it nurtures fickleness. As a consequence, that fickleness has been immersed over the years throughout Liverpool's fan-base due to numerous failed attempts at landing high-profile targets.

Liverpool's fan-base is now at a stage whereby a large number of supporters have little trust in the club's ability to conclude a deal, and fans therefore dramatically react to the first sign of doubt or if a negotiation is taking longer than expected, such as Mohamed Salah's current deal. Any general negotiation process requires patience, subtleness and intelligence, but Liverpool's historic actions in the transfer market allow these principles to conflict.
The Recent Repercussion
Recently, as was widely reported, Liverpool paid the price for their naivety in media exposure by apparently losing out on yet another top target, Virgil van Dijk. This was arguably Liverpool's biggest transfer blunder in recent memory, surpassing losing Willian to Chelsea, and Konoplyanka to an inflexible owner, as he failed to sign in the dying seconds of deadline day in January 2014. For those that don't know, Liverpool were forced to publicly end their interest in van Dijk as well as issuing an apology to Southampton for allegedly manipulating the transfer in an illegal manner. Liverpool foolishly announced through the media that van Dijk had chosen us over the likes of Chelsea and Manchester City, which basically monopolised the market for the player and prevented any potential bidding war that Southampton had probably hoped for.
Such an announcement triggered massive elation throughout Liverpool's fan-base, as for the first time the club had beaten off competition from top rival clubs to sign a high-profile player; once again though, that hope and positivity was short-lived and developed into embarrassment within 48 hours. A perfect representation of why fickleness has developed amongst a large group of Liverpool supporters regarding transfers; it's a result of their frequently changing moods towards their club's endeavours. Happiness versus disappointment, Hope versus despair, and pride versus embarrassment.
However, since the notorious recent mishap, Liverpool's approach appears different and much more subtle. Liverpool have since released very little transfer information, and haven't mentioned van Dijk once. Local journalists have had very little news to share, and the Liverpool Echo has been reporting the same transfer 'updates' daily for what feels like an eternity. Although this change in attitude may be frustrating for the Liverpool fans that like to be constantly well-informed, the current careful media approach is much healthier for the club and the fans as a whole.
26th May 2017 at around 7am, reports of Manchester City's interest in Bernardo Silva begin to emerge in the media; at 10.55am, he's announced as City's first signing of the summer on the club's Twitter account. This is the type of business that Liverpool should and will now look to do; as such dynamic actions in the market spawn a sense of pride in supporters and present an image of impressiveness towards rival clubs. Personally, I think the club will try to resurrect the van Dijk deal at some point, and if they do, I'm certain we'll hear virtually nothing about it until the deal is completed. That's how a high-profile transfer should be, and Liverpool should adopt this approach even though it may not be to the preference of the transfer-obsessed supporters.
If, moving forward, Liverpool adopt this more subtle approach to transfer dealings and media exposure, it'll result in genuine optimism and positivity within Liverpool's fan-base, rather than short-term hope. Over time, it'll reduce the fickleness of supporters towards transfers and replace that with confidence and sureness. So to conclude, I welcome Liverpool's new subtle and considered approach to media exposure regarding transfers, and hopefully we can continue in this vein throughout the summer, operating in a quiet yet effective manner behind the scenes.