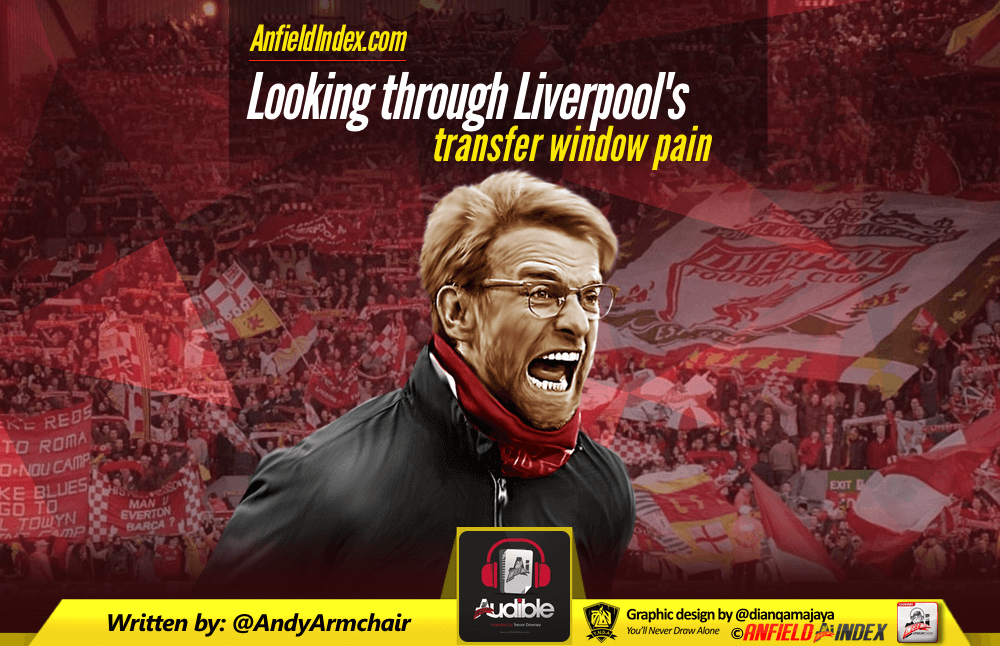 Looking through Liverpool's transfer window pain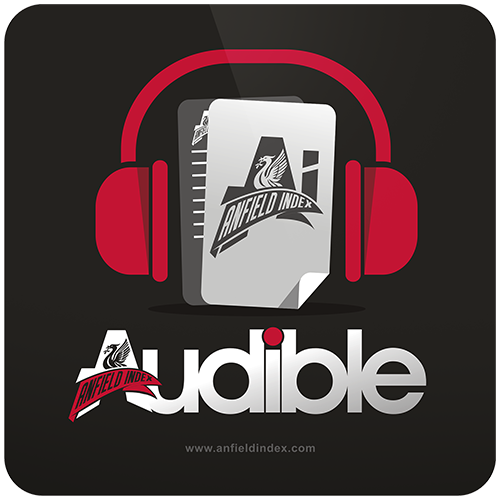 Listen to this article via @AIAudible !
The transfer window is not even officially open yet, it's only on the latch, but already I feel like closing the window, locking it, throwing away the key and drawing the curtains. Then, I can lie in a darkened room, wrap myself in a duvet and eat chocolates as I watch footage of seasons past when we lived in simpler times. Back then, there might have been the odd story in the papers, but usually the first we heard of any deal was the player being pictured signing their contract.
In today's world of instantaneous media that reaches every inch of the globe, keeping deals secret are nigh on impossible. Between the fans thirst for information and journalists desire to be the first to break the story, every conceivable rumour, whether it be fact or fiction, is out there at the behest of the masses.
Social media has seen the rise of the term "ITK", those claiming to have inside knowledge and sharing it. Some are genuine, some not so. Some share simply to share, others for attention and followers. It's all a part of how football and its fans have moved on from traditional platforms of communication and information. In the early days of Twitter, it was fresh and exciting that the news was happening 'now', right in front of your eyes. Newspapers and even the likes of Sky Sports News suddenly lost their grip on fans access to news, rumours and inside stories. Instead, fans could access it all from their own selected contacts online, instantly and at the touch of a finger. Saturation and media outlets changing their approach to targeting clicks has seen that excitement evaporate to the point where, quite frankly, it can be a chore at times. It now requires periodical purges of who you follow in order to maintain sanity in the bionic twittersphere.

As the saying goes: there's good and bad in everything. Twitter is no different and for all the nut jobs on there like President Tango, those seemingly trying to incite religious warfare like it's the 18th century and football fans with single digit levels of IQ, thankfully, there's also plenty of funny, intelligent and insightful people out there, ready to interact and discuss topics rationally. Unfortunately, the transfer window can bring out the worst in even the usually sensible fan.
It seems to be a daily occurrence that people lose their shit because Liverpool have not achieved their quota of new signings yet and rival clubs are announcing new players on a daily basis. For some, the fury is too much and they feel the need to resort to sending abusive messages to John Henry's wife, like that will make all the difference because Southampton and Roma have just been waiting for the call from Linda folks! It's shit-housery of the lowest order.
In between Mo Salah being confirmed and then not confirmed at least four times a day, the same people who complain Liverpool don't spend enough will then moan that any player signed was too expensive.
Of course, not everyone is an irrational ball of fume and the PR disaster that was the very public pursuit of Virgil Van Dijk has not helped the perception of Liverpool's business this summer. Irrespective of exactly what happened, why and who was to blame for it all being played out in the public eye, it was an embarrassing debacle. Hopefully, one that those involved in Liverpool's transfers can learn from. From the outside, it seems the cards needs to be a little closer to the chest, as once they were.
I'd love to see more deals like the Roberto Firmino one – not only for the quality of player, but also for how little was known about the deal until it was announced. No weeks of speculation, no endless rumours of what stage the deal was at or the money involved, just a photo and a club statement; beautiful.
So, this isn't a finger pointing exercise, looking to lay unsubstantiated blame upon individuals within the club or people on Twitter passing on information they probably shouldn't have been given in the first place. Instead, this is a plea for the club to act smarter and starve us of information – don't worry, we will survive. This is also a plea for us, the fans, to not be quite so emotionally fragile at every tit-bit of speculation and learn to breathe deeply and let things play out more before venting our spleen; and leave the impulsive cringe tweeting to that American fella with the dodgy hair.