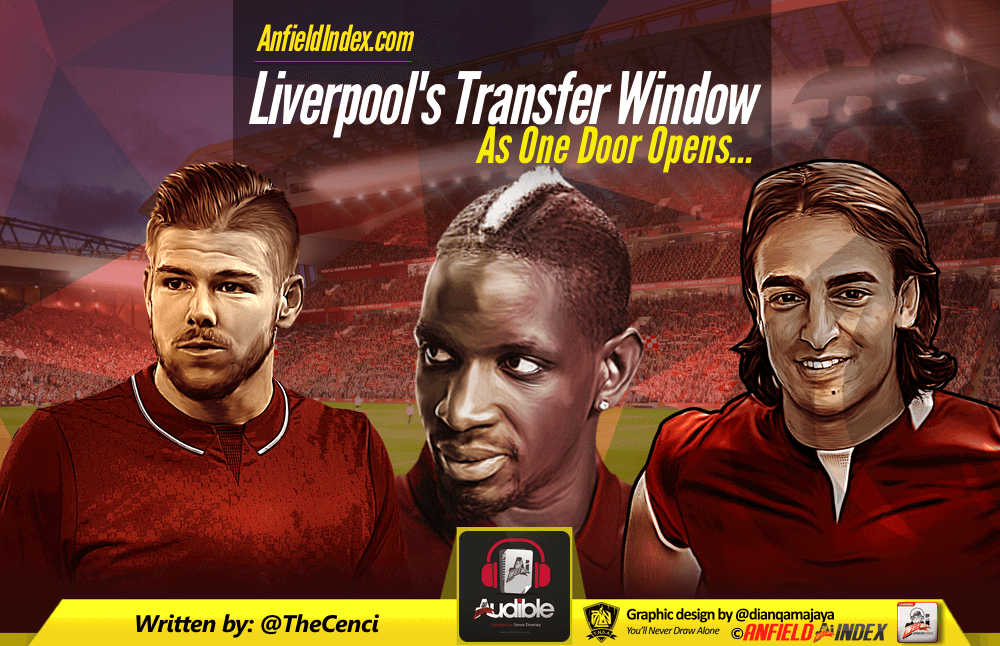 Liverpool's Transfer Window: As One Door Opens...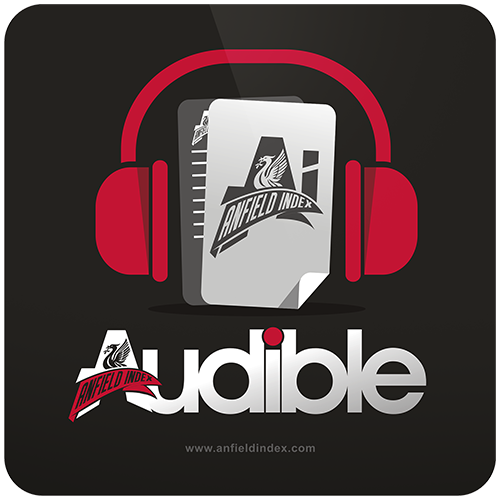 Listen to this article via @AIAudible !
Much of the focus of the summer – which is still only weeks old, it should be said – for fans of any club, is the possibility and speculation of the transfer window. We're all anxious to see who we can get through the door and onto the pitch for next season's inevitable League and Champions League double, but it's also worth remembering that there are two elements to all this. While incoming signings are by far the more exciting, there will be some leaving the club to make way for them.
So I thought I'd have a look at four of the most likely to leave Anfield before the Reds head down to Vicarage Road on the first step towards unavoidable domestic and European glory.
Taking them in alphabetical order, let's start with the only one I'd personally be sorry to see go.

The jury has been out on Lucas Leiva since the day he completed his move from Gremio in 2007. Some believe him to be vastly underrated and vital to the club while others see him as Rafa's greatest mistake. Well, he clearly isn't that. Two words here: Alberto Aquilani.
The Brazilian is still only 30 years old but while he certainly played his part in the last campaign (and was the only player to score a winning goal in January's nine games) it is unlikely that he'll have many more minutes on the pitch next term, particularly if Dejan Lovren becomes third choice behind a new signing.
He is, of course, the last link with the 2009 side that came so close to winning the League so it will be a shame to see him go. He is not only a senior member of the squad, but also one of the most approachable in the dressing room and around the corridors of Melwood and while Jurgen Klopp's men have plenty of experience nowadays, no one has a decade at the club behind them.
At the time of writing, Newcastle and his old manager have yet to make a move but given that Rafa will need experience and cool heads in order to stay in the Premier League an offer can't be too far away.
Lazar Markovic sits in the opposite corner. With only 19 appearances in red under his belt and the last one being a six minute cameo against QPR two years ago, the writing has been on the wall for a long time now.   The three loan spells –at Fenerbache, Sporting Lisbon and Hull City – haven't exactly been covered in glory either so it's little wonder that Klopp is prepared to let him go. He's 23 now so no longer 'one to watch' and, in all honesty, there's been little to see. It's been a sorry affair as he only really featured as a wing back in Brendan Rodgers' 3-4-3 system, which briefly rallied the Reds' season in 2014-15, but it was hardly the best place to showcase his talents. We took three goals from his time here which isn't great for a £20m outlay. Still, at least he will be remembered for the most ludicrous red card ever seen at Anfield. We'll always have that.
As Marco Silva has now moved from Hull City to Watford, there's a chance that Lazar will follow him there. I hope he does well in 36 games next season and has a day off when he twice lines up against the Reds. Some transfers just don't work and the poor lad has been passed around so often that it'd be nice if he at least unpacked at some point and moved into a house rather than a hotel.
It WAS quite a sending off though.
And then there's Alberto Moreno.
Ah, Alberto. Just what are you?
Albie gets hauled over the coals for any number of reasons but still attracts numerous fans. Some like his pace and single handed attempts to score from his open penalty area without passing while others (me) wouldn't mind him tracking back occasionally and keeping a defensive line.
Another player to be ousted by Jurgen, Moreno's greatest contribution to the last campaign was his frankly bizarre defensive performance at the Emirates on the opening day where he seemed determined to give away as many penalties as possible and then, eight months later, the missed an open goal at the Hawthorns when he had the whole goal to aim at and somehow opted for a corner. The manager defended him on both occasions but, then again, he also hugged Jordan Ibe a lot and we all know what happened to him.
If Albie and his chimpanzee gun-toting tatts do leave us, it will mean that the club will not have a single specialist left back at the club. Then again, like John Arne Riise's final seasons, he seemed to prefer attacking rather than tackling and covering so maybe there'll be little difference. I think I'd just like to see him go just so we can buy a left-back who, y'know, can play left back from time to time. That'd be nice. I still expect Milner to start there though, despite his age and look of constant exhaustion.
And so to Mamadou.
If we can find a buyer desperate for his signature his should be the highest yielding transfer from the club. Apparently, we're looking for a sum in the region of £30m which seems about right but Crystal Palace seem reticent about placing a bid at that level.
I went to the Palace oracle for further information about this – my mate Matt – and he tells me that there'll be no move for a while as they still don't have a manager. They also have more pressing concerns than adding the Frenchman to their squad. Namely a new keeper to replace Wayne Hennessey, a right-back and attacking midfielder and another striker – in other words, half a new team. It looks unlikely that he'd go to the Eagles then.
I also asked him about a new manager. He said he'd love Pellegrini or De Boer but 'will probably end up with someone shit.'
Roy it is, then.
As for how much we'll accrue from those four it's difficult to tell. Lucas will be a free, you'd think we can get something for Markovic and Moreno will be about £15m plus but God knows about Sakho. He can be great when he wants to be but there's always the spark of madness in his brain and not many would want to take that on – certainly no one from Europe's elite. Maybe a place in the squad rather than the first team at his beloved PSG? Maybe.
Well, we'll have to see. It's still only June after all and though it would have been nice to see us not fuck up the Van Dijk deal, at least we've got some time to get things done before pre-season training.
But not that long.