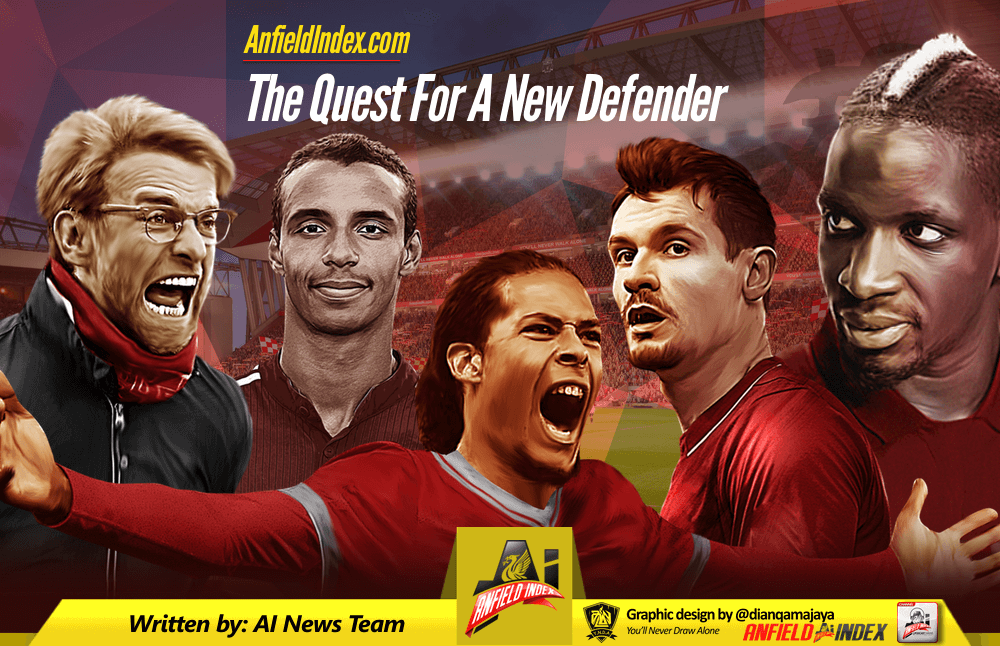 The quest for a new defender
Liverpool have some stunning players in their team at the moment. From Phillippe Coutinho terrifying defenders and midfielders alike to Sadio Mane outstripping pretty much anyone in front of him, their front 5 could easily be part of a title challenging team. Although Klopp has achieved high finishes, a Europa League final appearance and guaranteed Champion's League football next season, there is one of area of his team that seems to be something of a black hole – defence.
To say Liverpool's centre backs have been less than impressive could be the understatement of the century. It seems to be the one area of the team that neither Rodgers nor Klopp got right, with some woeful performances and off-pitch shake ups which kept the Reds' back four from gaining any sort of consistency. Mamadou Sakho has been the pick of the underachievers, arriving with plenty of recommendations and form, but failing to do it both on and off the field.
Despite playing a key part in former boss Brendan Rodgers' 3 man defence, his performances have been rocky at best under Klopp. His bid for first team football wasn't helped by an anti-doping ban for allegedly using a banned fat-burner, a decision which was eventually thrown out but resulted in him missing Euro 2016. The nail in the coffin was the huge bust up with Klopp, who demoted him to the reserves for failing to follow team rules and showing disrespect and disruption in the dressing room. He was eventually sent on loan to Crystal Palace.
Dejan Lovren, although often picked ahead of Sakho, isn't the solid rock that Liverpool need at the back, with several key errors over the last couple of seasons. He has been handed a new contract thanks to improved performances, but needs a solid partner. Lovren is showing his commitment to the club, even coming out in the press to recommend his international team mate Ivan Perisic. Joël Matip is in the same boat; good, but not good enough, with the pair easily pulled apart by decent strikers. It could be argued that the communication of keeper Mignolet isn't helping either, with the Belgian often called out for a lack of organisation in the box.
The first few weeks of the close season drew plenty of attention to Klopp's strategy to get a new centre back through the door. In typical Liverpool fashion, the Reds transfer team looked to St. Mary's stadium, eyeing up yet another Southampton player in Virgil van Dijk. Although an expensive choice thanks to a solid season and enough time left on his contract, Liverpool decided to make an approach for the Dutchman. Despite the deal looking to be almost done, it soon came out that Liverpool's approach breached FA rules and the deal was off as quickly as it had been started, with both sides commenting on their disappointment and van Dijk now connected with rivals Chelsea.
Klopp is certainly struggling to get a defender over the line and it looks like he made need more than one. Burnley's Michael Keane was has been linked with a move to Man United and Chelsea and could a good option for Klopp after helping Burnley to Premier League safety last year, although how he would look in a high-tempo team like Liverpool remains to be seen.
Liverpool certainly need to get a defender over the line before the start of the season, with a long and arduous campaign ahead with European football making everything twice as hard. The odds of them doing the unlikely and walking away with the title will certainly be slashed if they do manage to get some big names into the team, so why not take advantage of some early season odds while the Liverpool defence strategy is still in disarray.