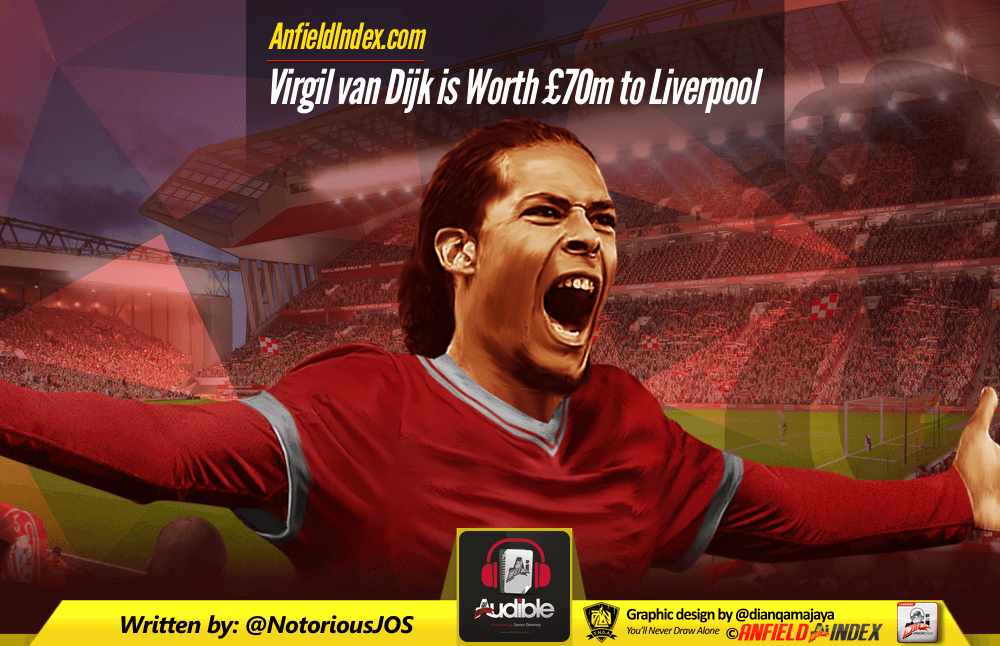 Virgil van Dijk is Worth £70m to Liverpool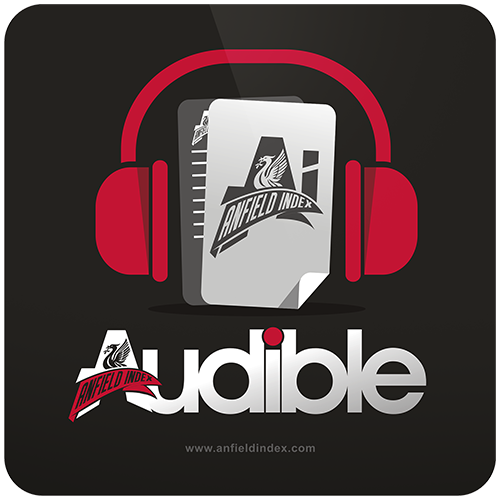 Listen to this article via @AIAudible !
Nonsense governs the football transfer market. Trying to find sense in the machinations of hyper rich football clubs and the pursuit of their transfer targets is puerile. There is no universal rule that applies to all clubs when it comes to valuing players; rather it is subjective and depends on the context of the club willing to spend money on a said player.
This bring us to Virgil van Dijk and his proposed and so far turbulent transfer to Liverpool. The 25 year old Dutch centre half has, according to reports, agreed to join Liverpool ahead of Manchester City and Chelsea. Celebrating convincing such a highly coveted player to join Liverpool, ahead of the bigger riches of Chelsea and Manchester City, Liverpool briefed the media that van Dijk had indeed chosen that his next career destination would be Liverpool. As Paul Joyce of the Times accurately put it "Liverpool were too busy patting themselves on the back to put in a formal bid for van Dijk".
Incensed at Liverpool leaking the story of van Dijk's preference to move to Anfield and thereby killing any possible auction for the player, Southampton threatened to report Liverpool to the FA for tapping up their player. Liverpool hastily issued an apology in response to Southampton's protestations and publicly declared their interest in the player was over.

However, as the weeks have progressed the possibility of van Dijk joining Jurgen Klopp's Reds have been revived but, per various media reports, Southampton would demand an eye watering £70M for player. Obviously, at close to double Liverpool's record transfer outlay this is a huge amount of money and, should he sign, it would burden the player with even more pressure than usual to Liverpool.
But, value is relative and, in the context of Liverpool, Van Dijk would be worth the requisite £70M it'd take the prize the former Celtic defender from Saint Mary's.
Liverpool's defensive fragility over the past five or so years has been well publicised and van Dijk is the perfect candidate to help alleviate and improve upon these ingrained issues. Quick, strong, intelligent, aerially dominant and very assured and composed on the ball, van Dijk is the idyllic centre half to play in Liverpool's possession dominating, high pressing game. It's not hyperbolic to suggest that van Dijk is in the elite group of the world's central defenders, and it is to Liverpool's good fortune that the Dutchman is at a selling club, Southampton. Indeed, all of the other players in van Dijk's class, Bonucci, Hummels, Silva, are at European heavyweight clubs who would never countenance a sale.
The defensive improvements van Dijk would bring to Liverpool's side over the incumbent left sided centre half, Lovren, are self-evident, but the colossal Dutchman would also add to the Reds' already potent attacking game. Especially during his stint at Celtic, it wasn't uncommon to see van Dijk stride out of defence with the ball, in a manner similar to the great Brazilian defender, Lucio. Of course, there has to be the caveat that the Scottish Premier League is a weak league, but it was indicative of his talent and confidence on the ball. Further to this, van Dijk slotting in at left sided centre half would enable Liverpool to play a more ambitious, attacking full-back than James Milner. Despite all his effort of honesty, James Milner badly struggled in the left-back berth towards the end of last season. Van Dijk replacing Lovren, however, would enable Liverpool to play a full-back whose primary objective isn't to protect their erratic left sided centre half and employ a more capable, attacking full-back and that would add further variety and potency to an already dangerous Liverpool attack.
Joel Matip, too, stands to benefit in a big way from any van Dijk move to Liverpool. The Cameroonian centre half had a mixed bag of a debut season at Liverpool. Good on the ball and possessing the prerequisite physical attributes needed for a top centre half, Matip's good start to the season was stalled by FIFA enforced red tape that saw him miss over a month of action whilst the African Cup of Nations – a competition he chose to miss – took place. After returning, the calmness and assuredness that were hallmarks of the first few months of the former Schalke man's Liverpool career disappeared, and there were a palpable nervousness to his game. However, van Dijk's hypothetical arrival could alter Matip's role in the team and allow him to be a more pragmatic, reactive centre half with a simpler remit, whilst the Dutchman would assume the role of the proactive, ball playing cente half. On paper, the dynamic between van Dijk and Matip could resemble that of Hummels' and Subotic's title winning tandem at Klopp's previous club, Borussia Dortmund.
However you slice it, £70M is a lot of money but if the signing of Virgil van Dijk helps Liverpool consolidate in the Champions League and, from that base, eventually challenge and win the Premier League title then the fee would fade into irrelevance.